4 Tips for Choosing The Perfect Piece of Art
Art can tell a lot about a person, it can also set the overall tone of a room. Art does not need to be expensive to achieve the objective of adding character, depth and personality to a space. Art can pull an entire room together. Choosing the perfect piece can be overwhelming, there is a lot to consider when ensuring your piece suits your home such as; theme, location placement, proportion, style, texture, frame etc. Evolve stylists have put together 4 tips to help you find your perfect piece of art.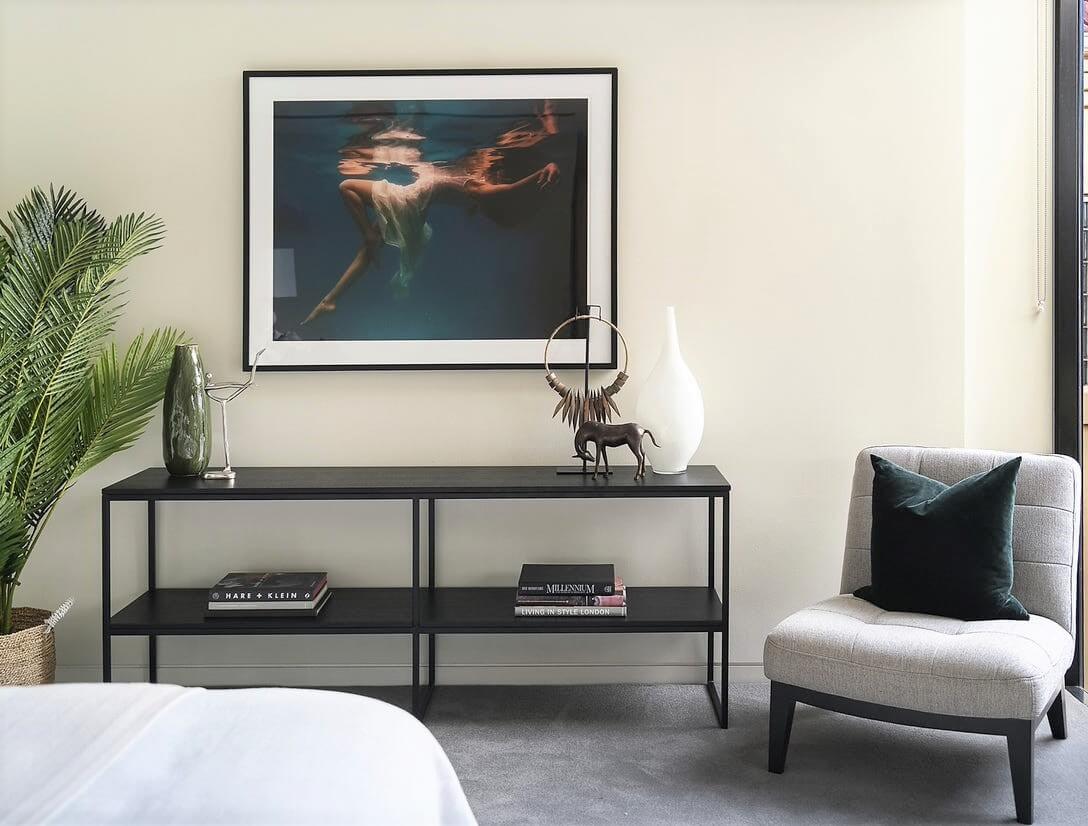 The first step to choosing art is to work out what style you have going on in your home. Is your home Coastal, Hamptons, Contemporary, Classic Or Urban? This will dictate the style of art you choose and the colour palette. For Coastal think blues and white, beach prints and abstract oceanic art. For Hamptons think palm trees, navy blue, some greys and cream. Whereas a Contemporary home would lean itself towards modern squiggle prints, nude outlines, black tones and brighter colours.
Think about the tone of your home as light and bright colours give off a more casual feel which can be achieved through white or oak frames. For a more industrial or formal space, a black or grey frame will create the appropriate tone. For a Classic or Luxury home, a gold or silver frame can help tie back to the historical features of the house and create a high-end feel. Always remember to consider the features of your house, a dark mahogany frame won't look great in a house with blonde timber floors.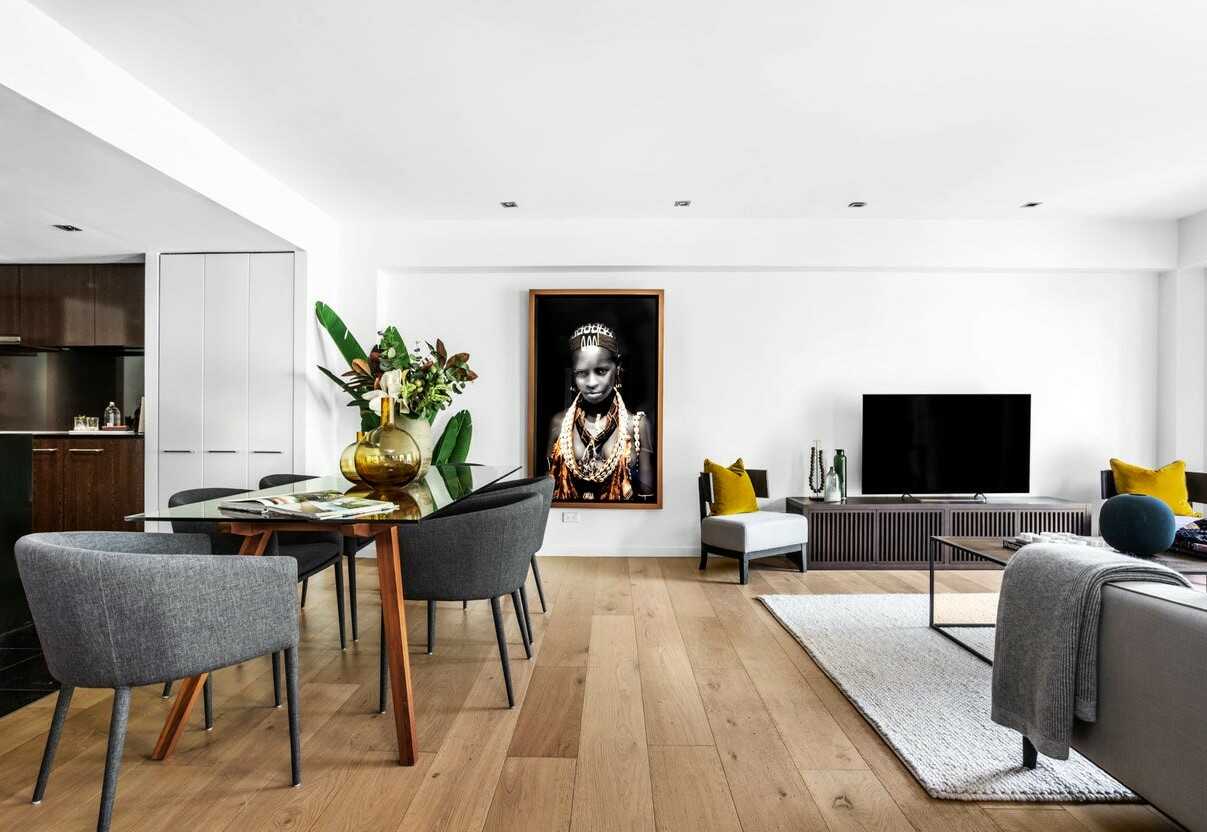 Before purchasing, consider the location of the artwork and the size of the room. The scale of the art is important so if you have a small room, one large piece of art can make the space feel bigger. Whereas lots of smaller pieces in a big room could make the space feel cluttered.
Consider where the art will be placed, for instance a foyer is a great area for art as it welcomes people to your home and creates a lasting first impression. Art should frame the space, if you had a console in the foyer that is 1500mm wide, your art should be no large than 1200mm wide and centered to create balance and an illusion that the pieces "frame" each other. As a rule of thumb, ensure the entire display measures at least two-thirds of the width of furniture below. For wide pieces of furniture such as a sofa lounge, consider hanging 2 pieces of art above to achieve the optimal width, ideally spacing the art 100mm and no more than 200mm apart.
Think about atmosphere when you consider location, your bedroom is a place to relax and unwind so an artwork of soft colours is soothing whereas a bright red painting with lots of energy might disrupt the space and counteract the purpose of creating a cohesive tranquil space.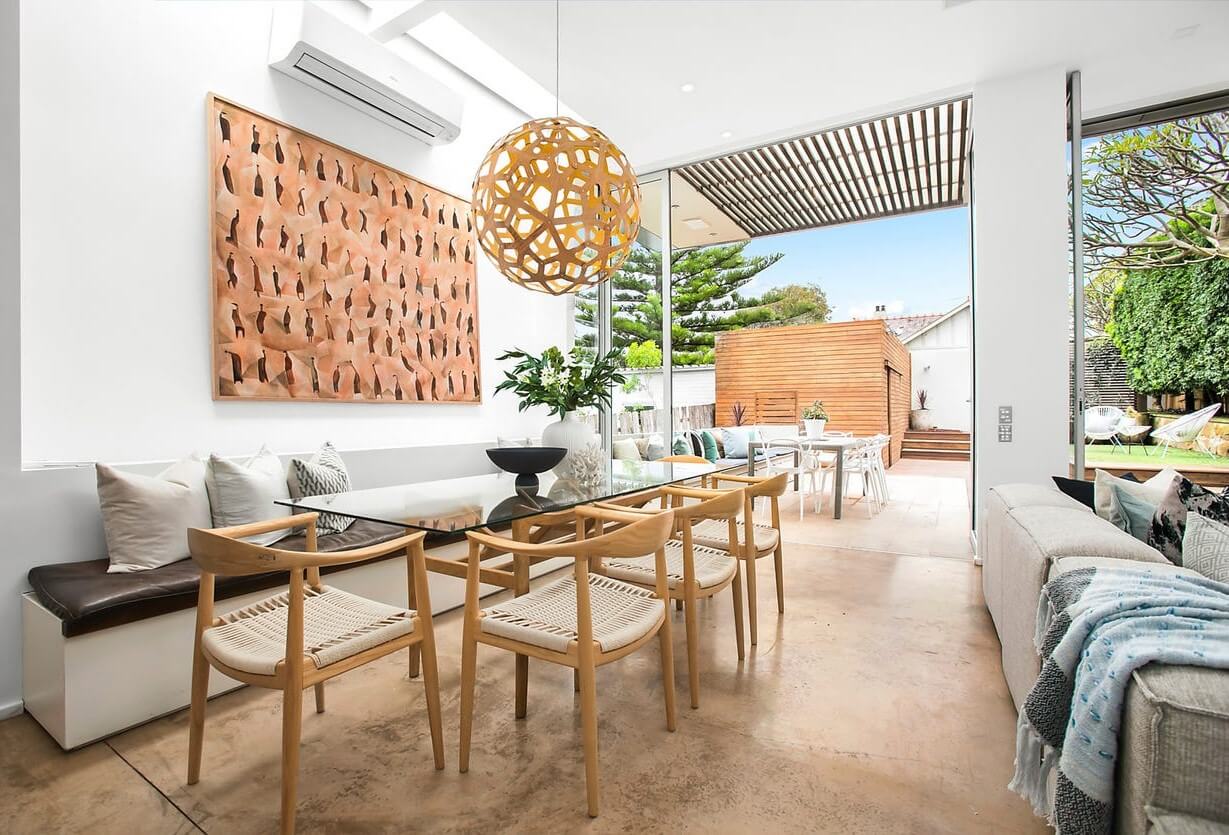 The second last step is to determine if you would prefer a canvas or a framed print. Price may factor into this decision. Original hand painted canvas artwork is more expensive but might be a good investment and a guaranteed way to showcase a one-of-a-kind piece.
Painted canvases offer more texture, as the paint sits off the canvas. An option to elevate a painted canvas is to frame it. Avoid printed canvas, particularly photos, as they rarely look luxurious and can often come off looking cheap.
Prints are usually displayed behind glass and look elegant and high end, particularly when framed with a matt board surround. Hunt around at your local markets to find unique works by local artists or opportunity shops to find old prints or photographs you can reframe and revitalize. Art does not have to be expensive to be unique. Our favorite company which offers a range of unique high end and high-quality licensed prints are Fine Print Co.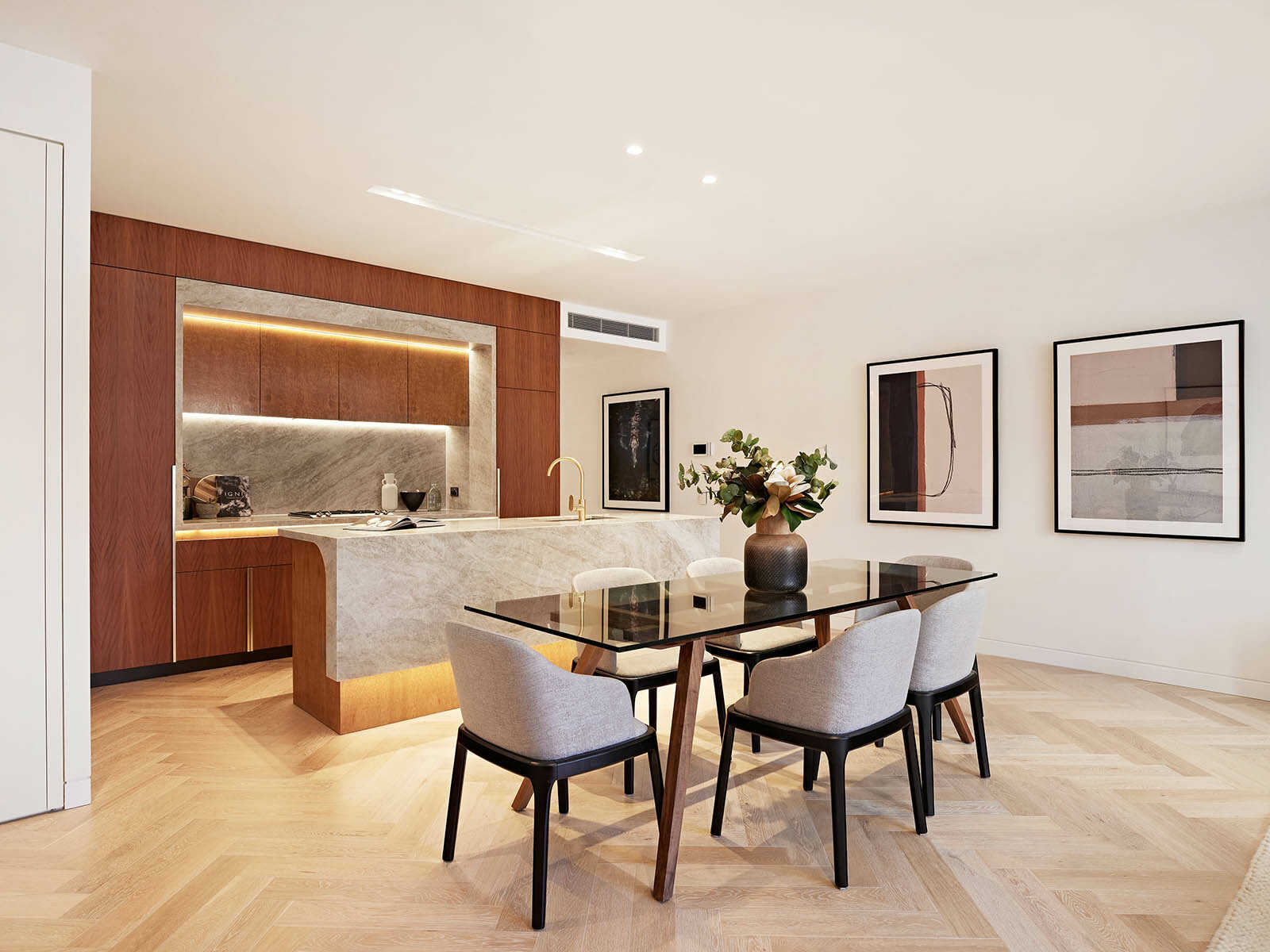 Don't be afraid to arrange multiple pieces of art on one wall, consider them one large piece of art. In doing so, ensure they are hung uniformly, the frames are similar and the painting colours, patterns and styles pair well together. If you have multiple artworks in a room, try to have one set or one piece be the hero item. Your featured piece of art should be the one which draws the eye as soon as you enter a room. Add complimentary colours which match colours found within your artwork through rugs, cushions, and accessories. This will tie the look together and create a cohesive space.
 Selecting artwork can be a lot of trial and error, a mood board containing photos of all the items in your space or curated photos of your new chosen furniture is a great way to see how the art pieces suit your aesthetic and how everything works together. Evolve hopes our styling tips will help you find your dream art pieces. For more tips and advice subscribe to our mailing list.
Interested in our Interior Design Services? We offer our services to homes throughout Sydney. If you're ready to learn more, please don't hesitate to contact us.
Understand the space to create a flow
Please get in touch. We would love to hear from you.
Have queries? Check out our FAQ