5 Creative Ways to Decorate a Bookshelf
The way you organise and decorate on open bookshelf can make or break a room. It can appear messy, mis-matched and cluttered or it can be visually appealing, decorative and seamlessly flow into the surrounding space. It doesn't take long to turn a cluttered bookshelf into an elegant piece of interest in your living room, study or bedroom. Combine your love of reading and interior design in innovative ways.
For a show-stopping focal point that displays your books how they deserve to be displayed, read on.
Consider your Interior Style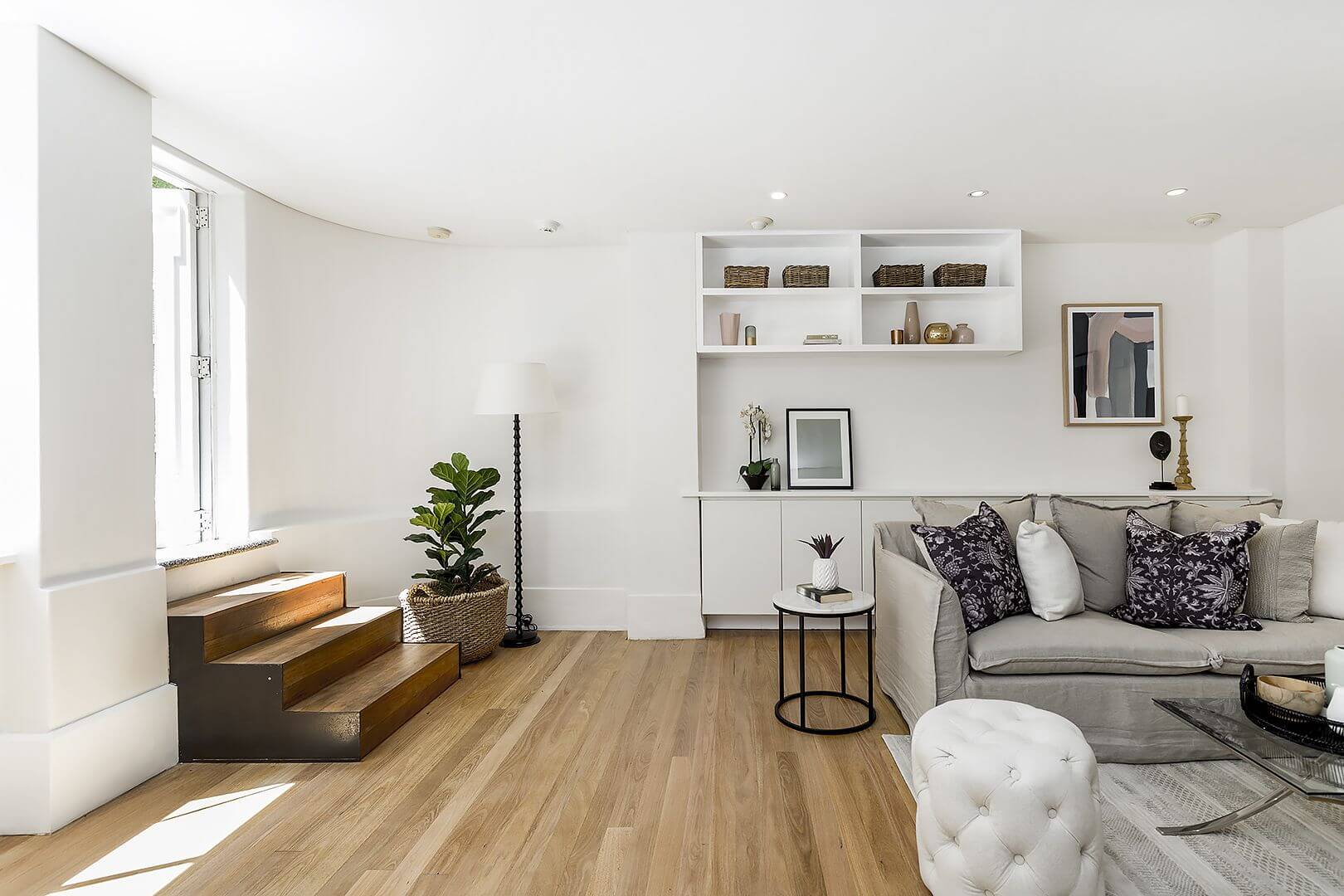 Build your bookshelf on a theme that fits with the room's interior style. You could create impact and play around with the timelessness of books, emphasising tradition by adding some eye-catching antiques within the bookshelf. Brass bookends, a vintage vinyl player and even a ladder leaned across the bookcase all add to the look.
However, your room is already dressed, think of this as the final touch to pull it all together with clever accessories.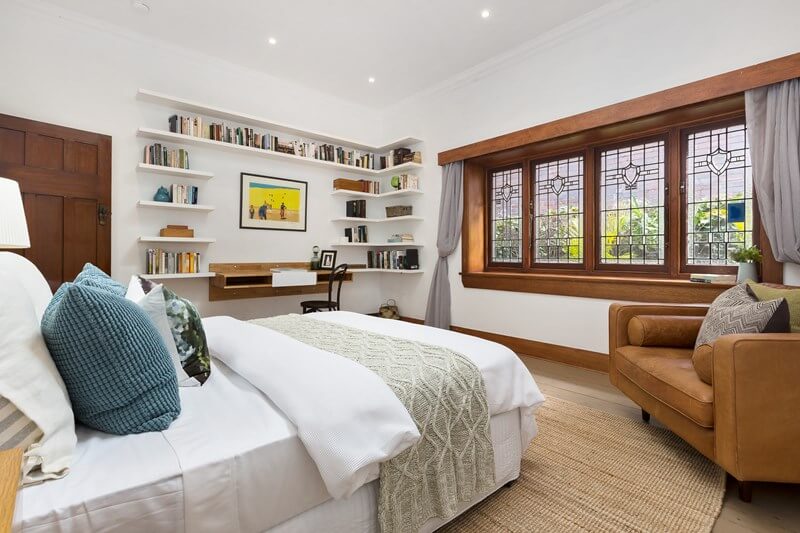 As traditional as they are, don't be afraid to stray away from the classic bookshelf look. Eliminate the bulky borders and opt for floating shelves to add the focus on the actual books and any accessories you pick out.
Short on space? A compressed vertical shelf structure is a clever use of space and fits more books than you might first expect.
Consider size and symmetry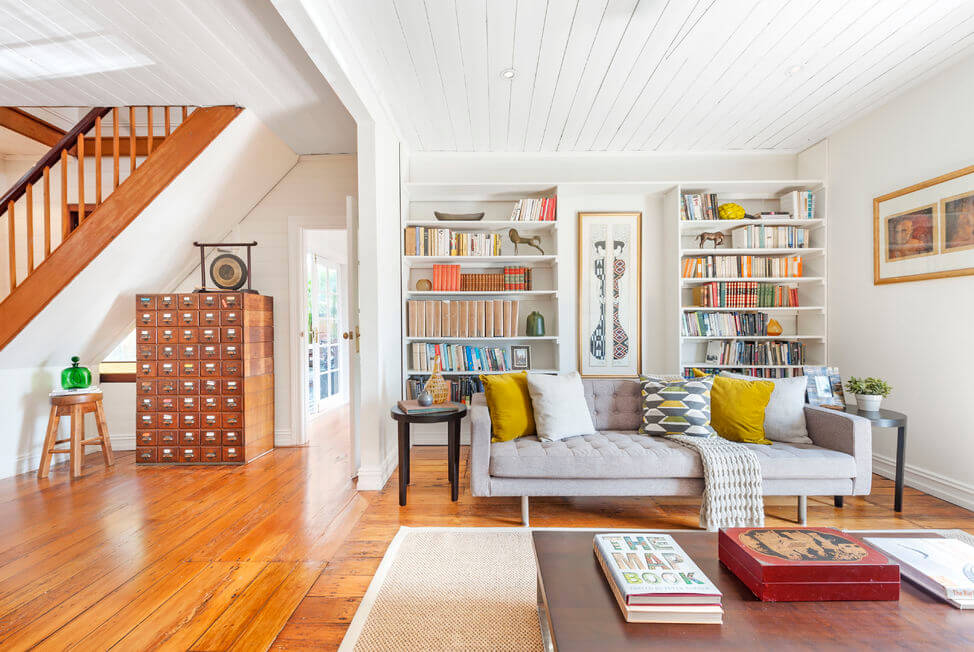 A bookshelf isn't just a place to put books – make it aesthetically pleasing by adding plants and décor, or even try arranging them by colour for a neat and tonal look.
If you're a fan of symmetry, experiment with two bookcases and keep the distance between them equal to the distance to each wall. Make a statement with a large piece of artwork that fits snugly between the bookcases and showcases your unique flair. Similarly, break the rules and place your books and display items slightly off-centre if symmetry isn't important to you.
Create interest with varying heights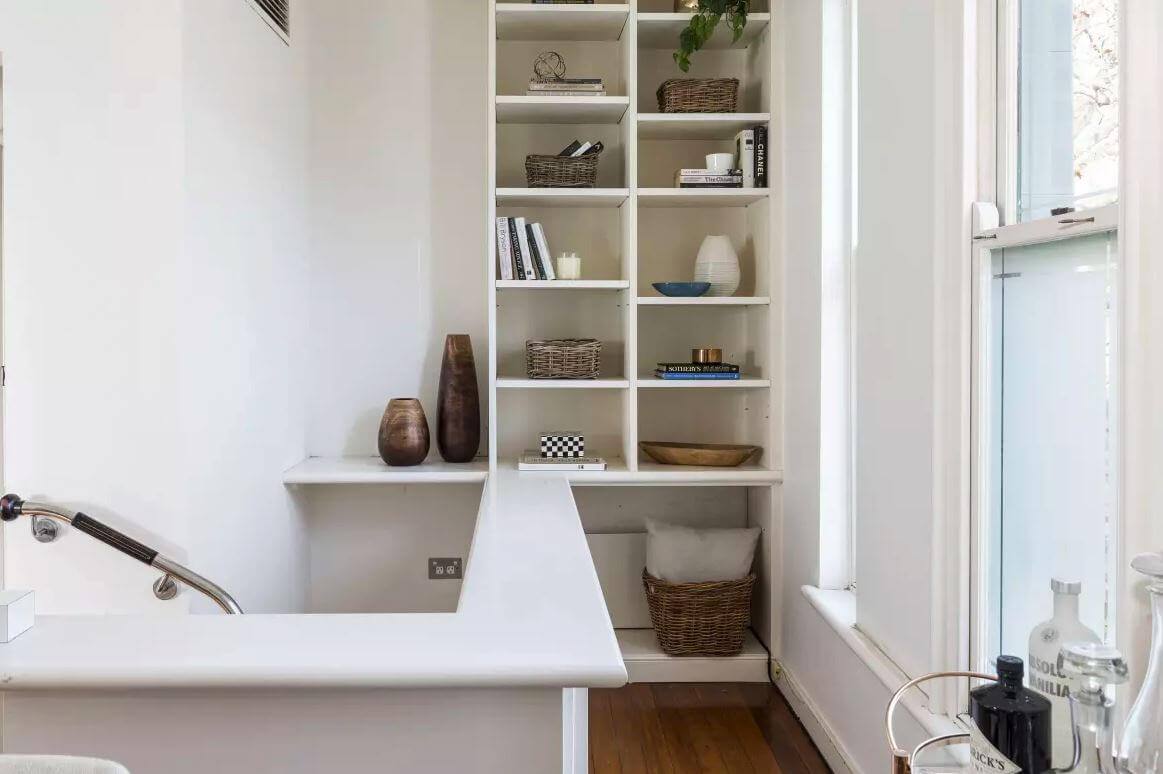 It can be natural to want to align items of similar heights and tuck them next to each other, as this can provide a satisfying sense of order. It can also be a little dull and constricts any artistic freedom while you decorate.
Each vignette should be made up of different heights, widths, colours and textures to elevate your favourite pieces and allow you to stack some items in front of others in a way that creates depth.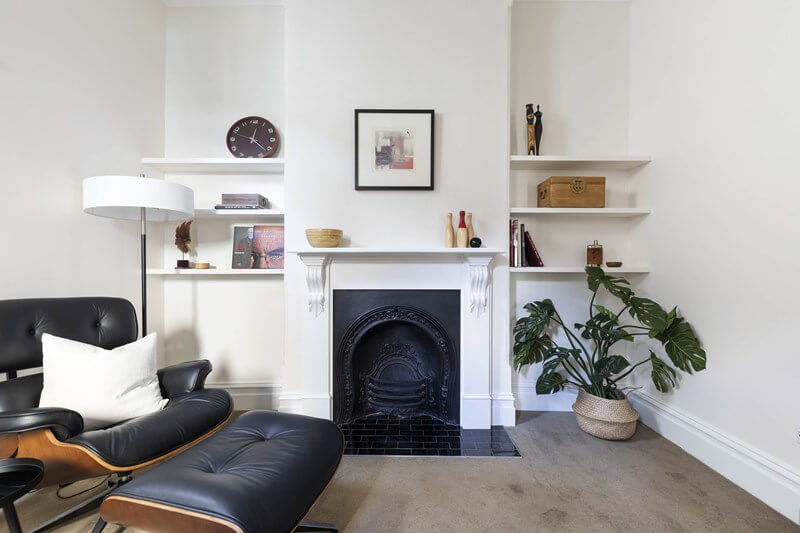 Contemporary homes effortlessly ooze simplicity, so if your base interior style is minimal or subtle, mirror this in the layout of your bookshelf. This means aiming for minimal decoration or fuss around books and keeping items large in size but small in quantity.
For more creative styling ideas, check out our BLOG page.