4 Easter Table Setting Ideas
As the long weekend approaches, we start to prepare our homes and dining tables for the arrival of family and friends for Easter celebrations, and a long laid-back lunch!
The dining table is the place that brings everyone together. Whatever your style may be; Coastal, Contemporary or even Scandi, set your dining table to perfection this long weekend with our classy Easter-themed table decoration ideas!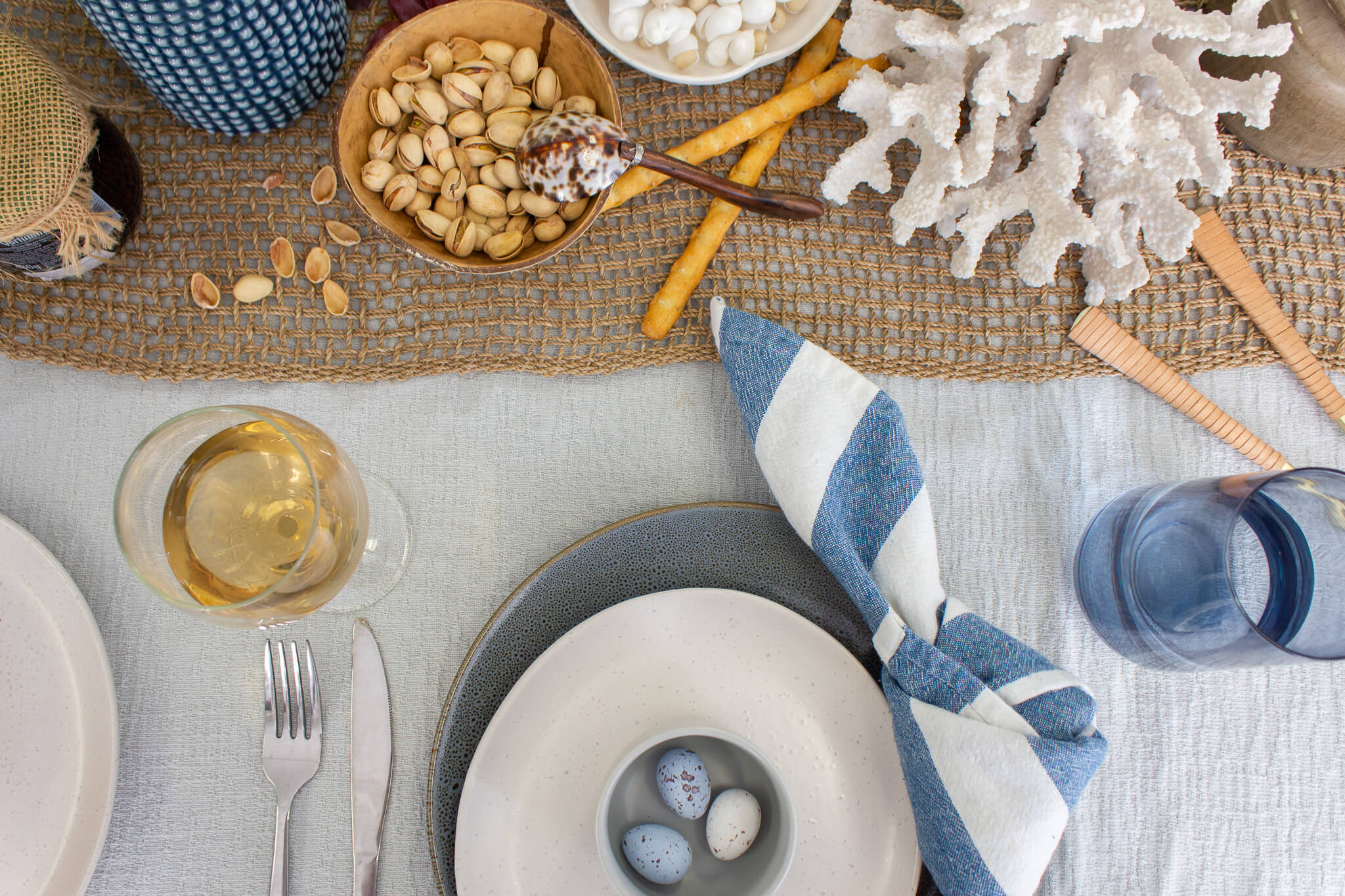 If you love a casual, laid-back coastal style then this is the look for you! As Australians, we are constantly surrounded by beautiful oceans and landscapes, so why not take inspiration from our surroundings?!
Our first tip would be to start with your base – a soft linen tablecloth. Add layers using a textured table runner, linen napkins and different sized crockery followed by glassware and cutlery. White, natural and blue hues create a relaxed ambience and textural elements such as coral and knotted linen napkins adds visual texture.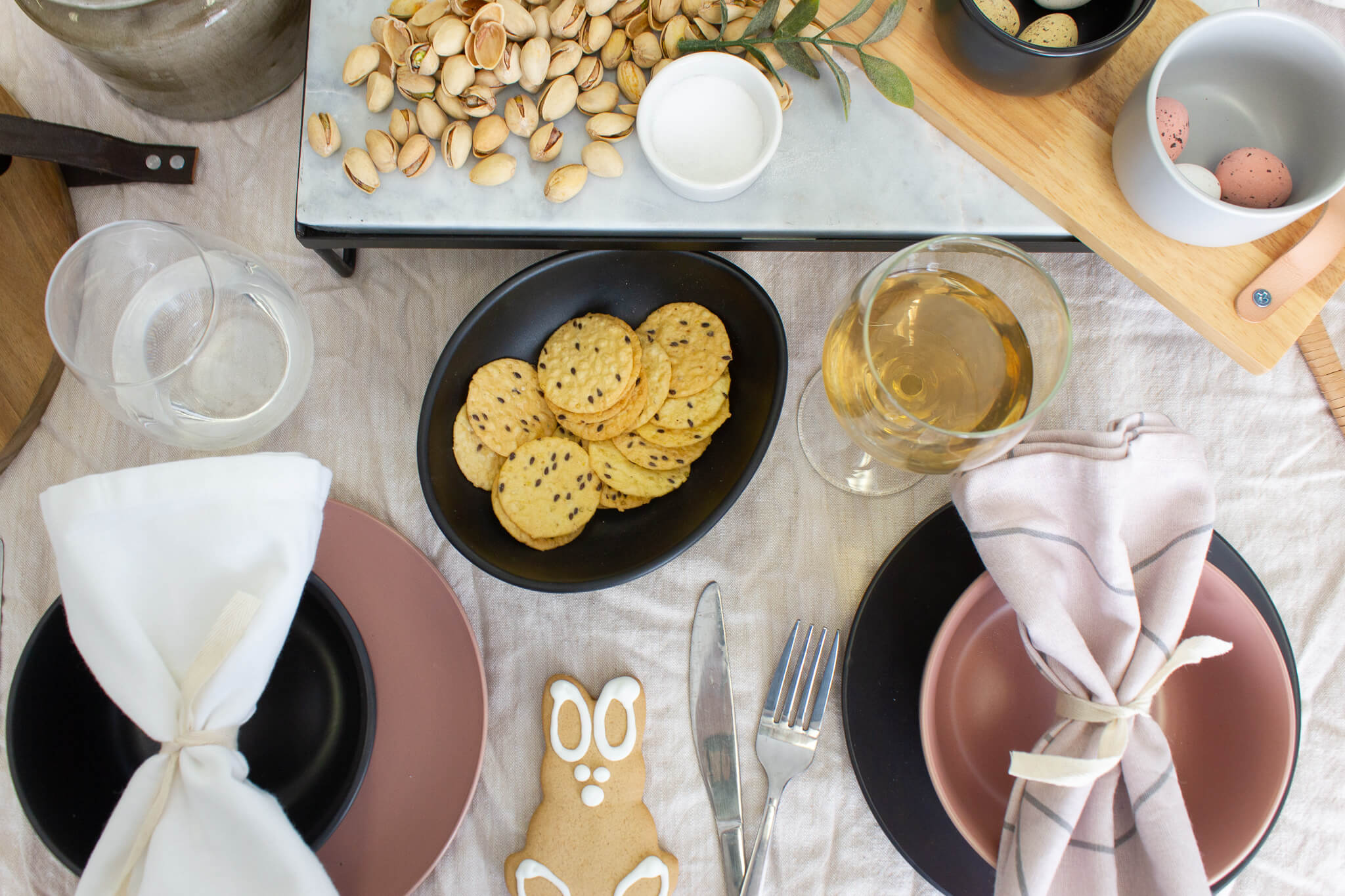 Scandinavian style is a fresh, pared back, minimal aesthetic that is stylish and warm. Using a palette of mainly monochromatic tones, we have incorporated pastel pink and pared it back with accents of texture including marble and oak to complete the look.
The result – a stylish, elegant and heavenly colour palette perfect for an Easter feast!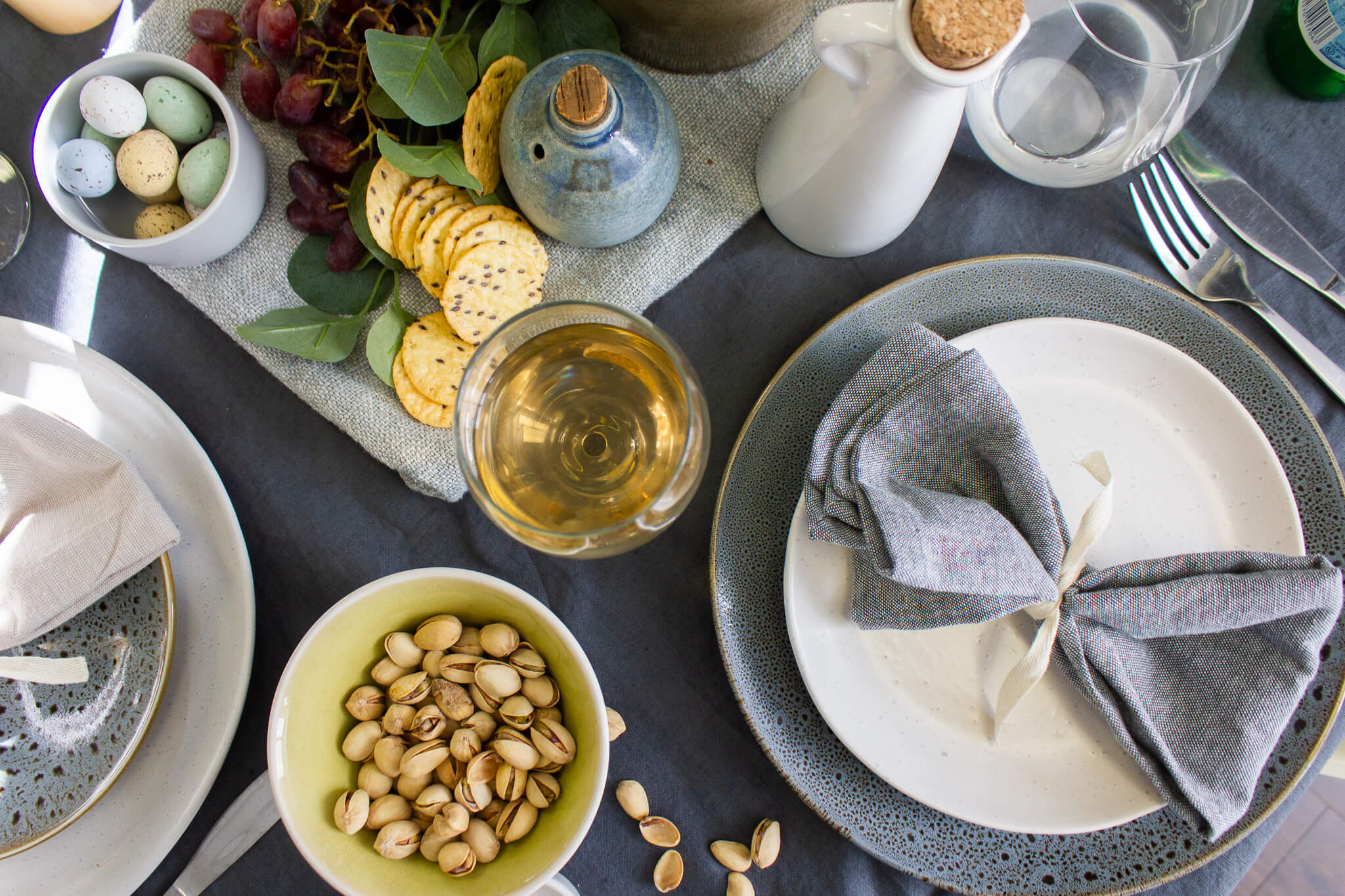 A 'rustic farmhouse style' table setting is all about natural textures, linen, unique handmade crockery and moody hues. Our top tip to achieve this look is to mix and match your cutlery and serve ware to give your setting a relaxed feel.
You don't have to spend a fortune on decorations to impress your guests – and that is the beauty of rustic style! Consider using recycled materials such as glass jars as flower vases or twine to tie napkins and cutlery together with a touch of rosemary. These are just a few simple ways to add a warm rustic feeling to your table this Easter!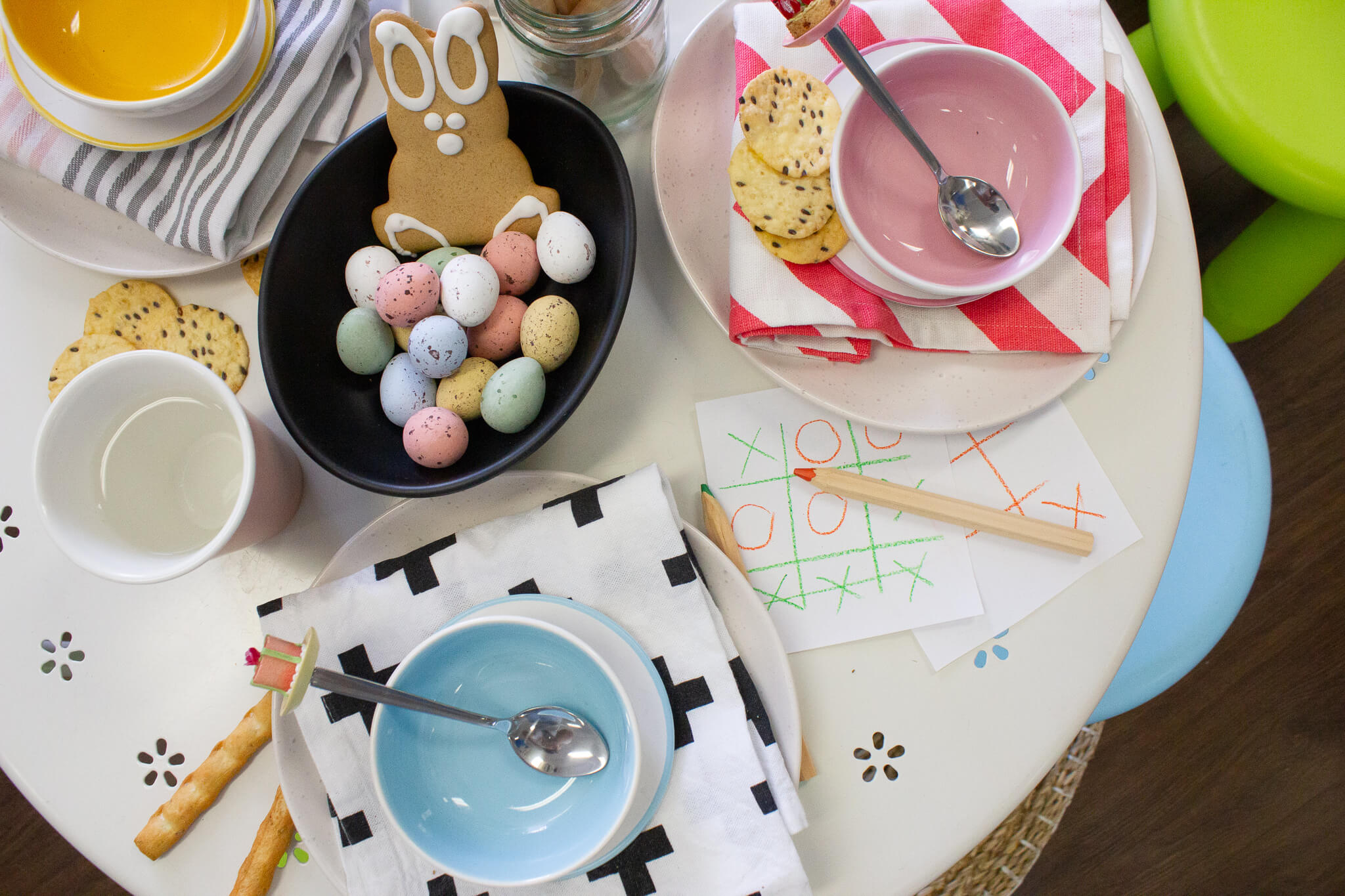 This table setting ideas is all about the kids! Here you can have some little fun and experiment with patterns and colours. Combine multi coloured napkins and crockery serve ware for a joyous and playful table setting.
Add an element of fun with an Easter themed accessory – here we have used chocolate eggs and a bunny shaped cookie. Games are also a great addition to any kids table and will keep them busy for hours!
That is a round up of our favourite ideas for dining table setting this Easter! So, embrace your inner stylist and throw an Easter lunch with a setting your guests won't forget.