Kitchen Design Trends to Watch out for in 2019
If the kitchen is truly the heart of the home, it makes sense to ensure it's as healthy and functional as can be. Not to mention, a place you actually want to spend time. The kitchen has evolved from a place where meals are prepared, to a place for relaxing and spending time with family and guests.
Alongside that transition is the evolution of kitchen designs. Lately, we're not only focusing on enhanced functionality for more efficiency. We're also focusing on sleek aesthetics and the promotion of improved well-being, so kitchens can appeal to all five senses.
Neutral Shades Still Dominate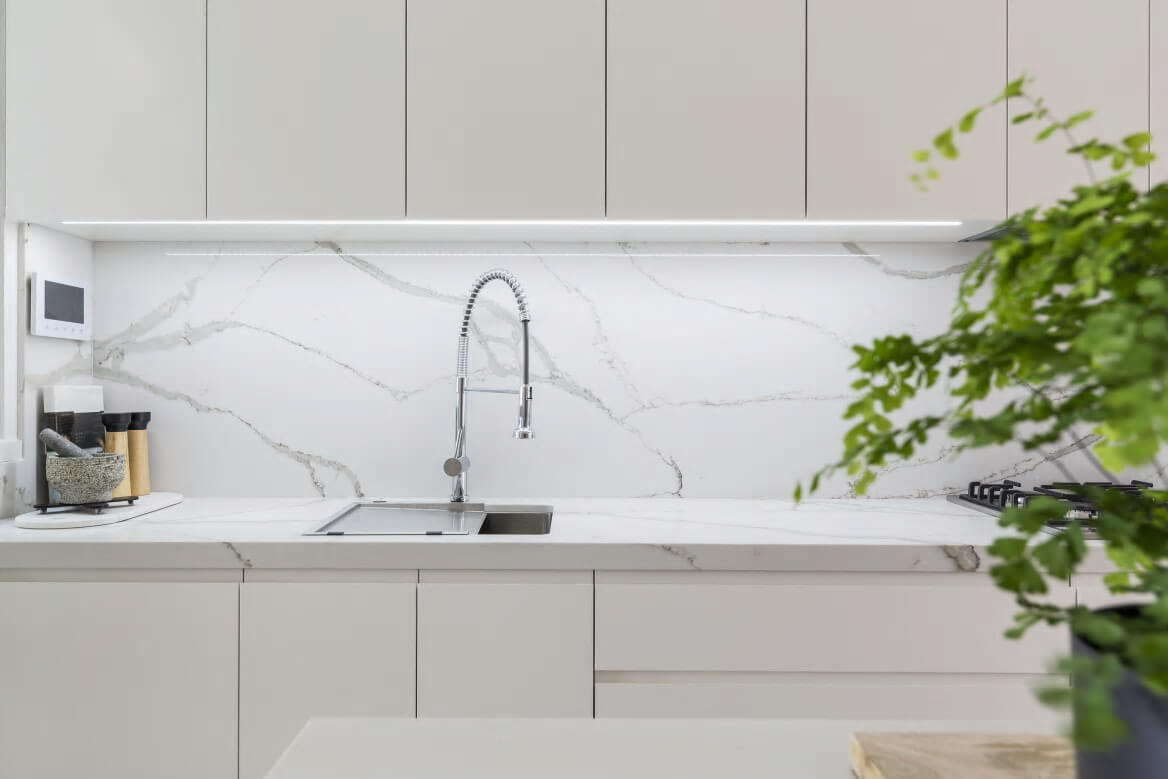 Neutral finishes for cabinetry have been a number one choice for a long time, but this year we have seen a shift; white is being phased out. While it provides a freshness that few other colours can achieve, it is difficult to maintain and is being set aside for more practical shades.
In its place, expect soft greys, creams and even light khaki tones. The micro trend of gold finishes that popped up in 2018 could continue into this year, while the classic black-and-white will be turned on its head.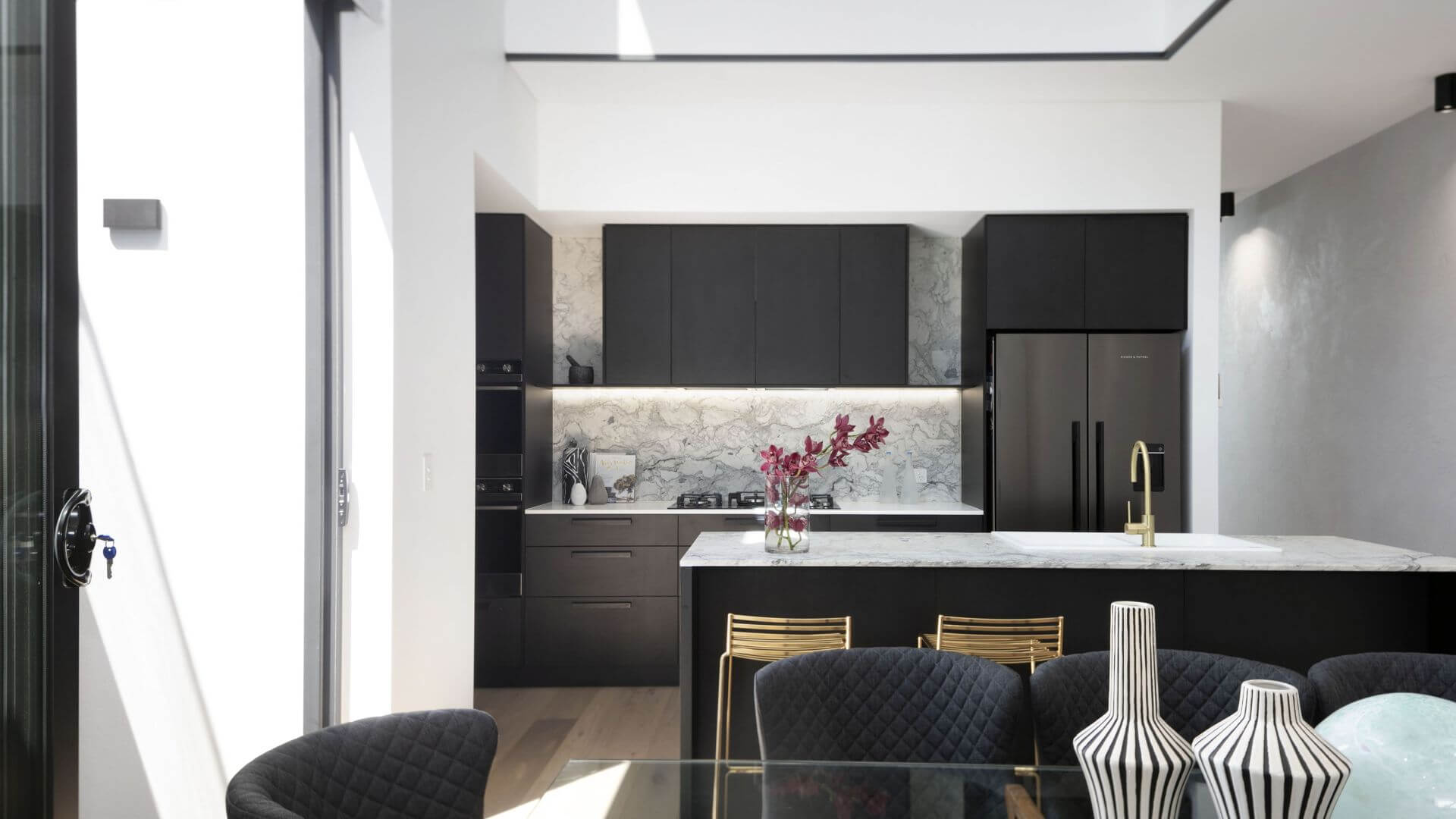 Black is back with a vengeance. A far cry from the traditionally delicate use of black, as a supporting colour or one preserved for accessories, it's now becoming a main player in kitchens. Both glossy and matte black can transform splashbacks, floors and entire cabinets. It gives you a new way to play around with contrast, too, so experiment with natural wood, marble and bold shades against the darkness.
Scandinavian Oak Gets an Update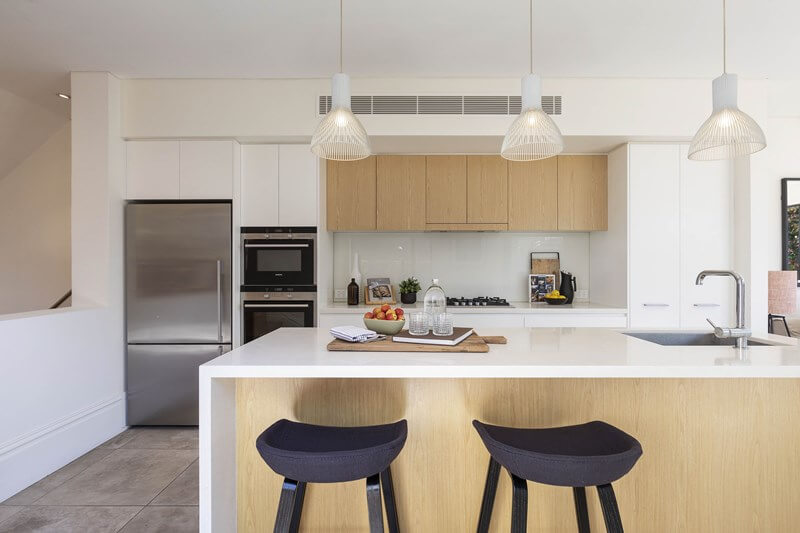 Present-day designers are seeing oak through a new lens. Gone are the flame patterns of the 80's and 90's and instead, oak has grown-up in a sleek and subtle way. Look forward to multi-coloured finishes on tables, cabinets and door frames that work with muted tones for a minimal Scandinavian style kitchen.
Moody & Masculine Kitchen Designs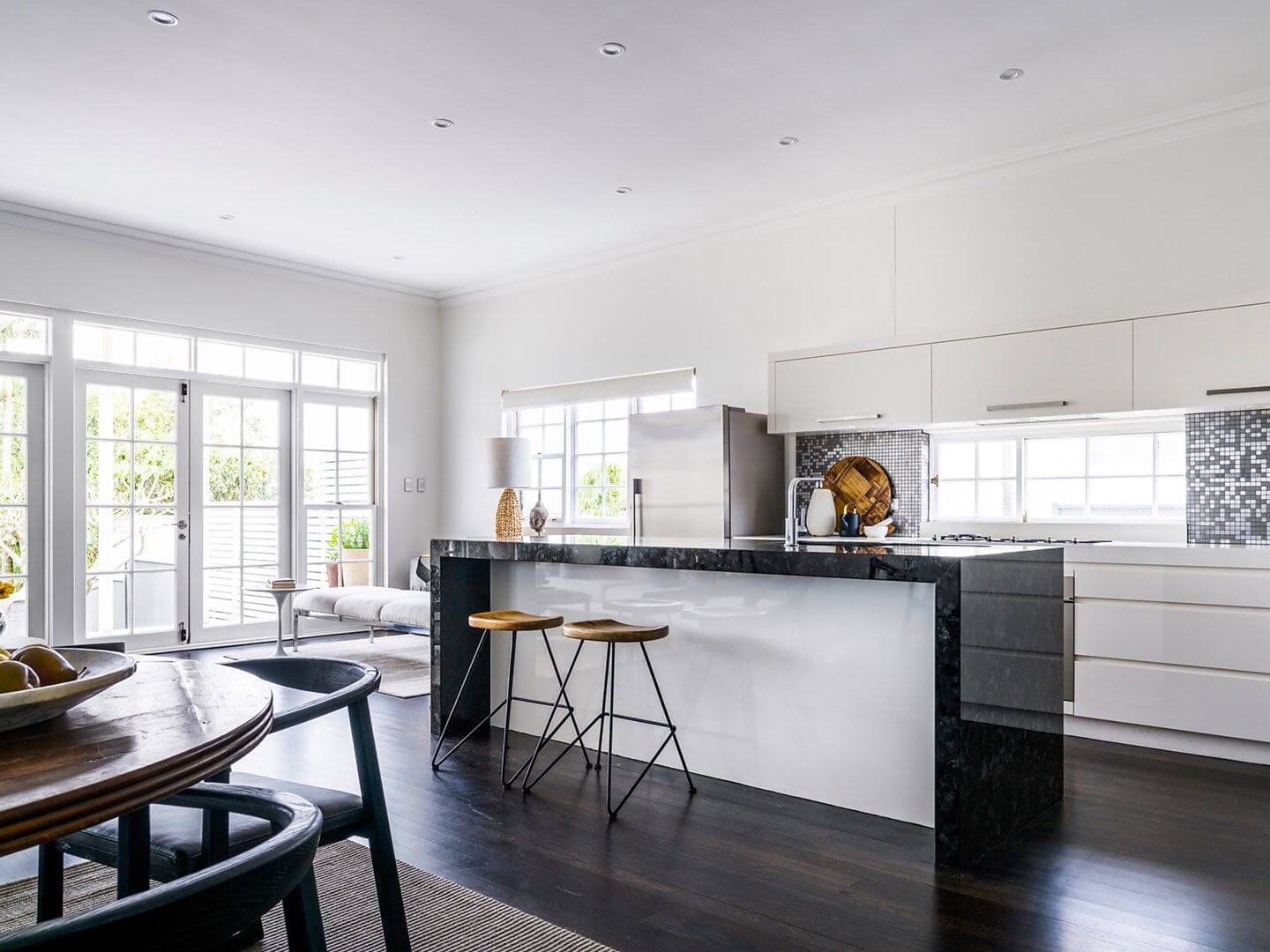 Modern homes are painting their kitchens with dark colours, clean lines and matte finishes. Kitschy kitchens may remain a preference in French country style homes, but the look of 2019 is very much strong and simple.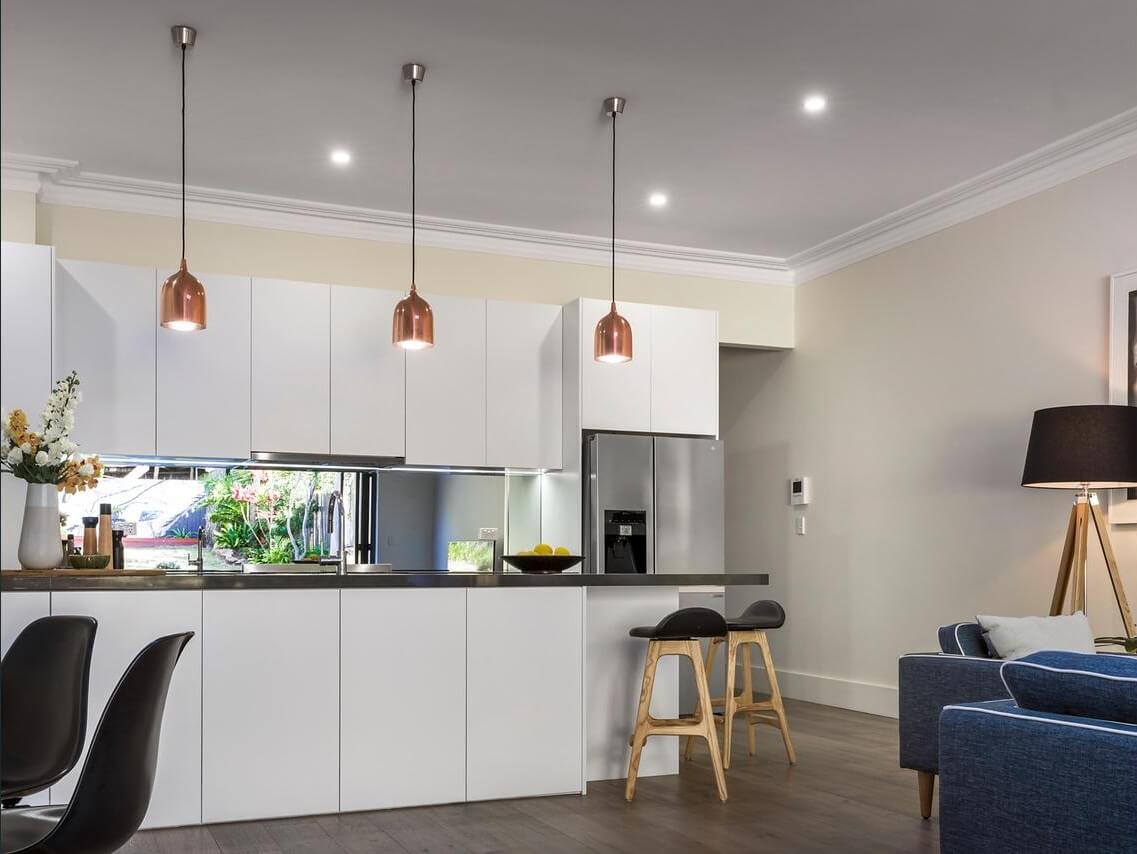 Illuminate your home's most sociable room with our favourite current emerging lighting. Pendant lights add warmth and style to the room, and work well with almost every type of decor. To keep your pendants 2019-friendly, select hard blown glass, chrome or matte black designs. Add a new kind of ambience to the kitchen, to make cooking and entertaining an absolute pleasure.
Keep your home updated with the trends that are set to stay far beyond 2019. EVOLVE's interior designers can work with you to create your ideal home.