Interior Tips From An Evolve Stylist
Creating your tranquil home retreat is more important than ever as home is where we spend most of our time these days and with no overseas travel on the horizon, why not invest the time and money into to creating your perfect oasis.
We sat down with Tara one of Evolve's Senior Stylists to discuss her top tips to help you create your perfectly presented home.
Why is it important to take the time to create the perfect space?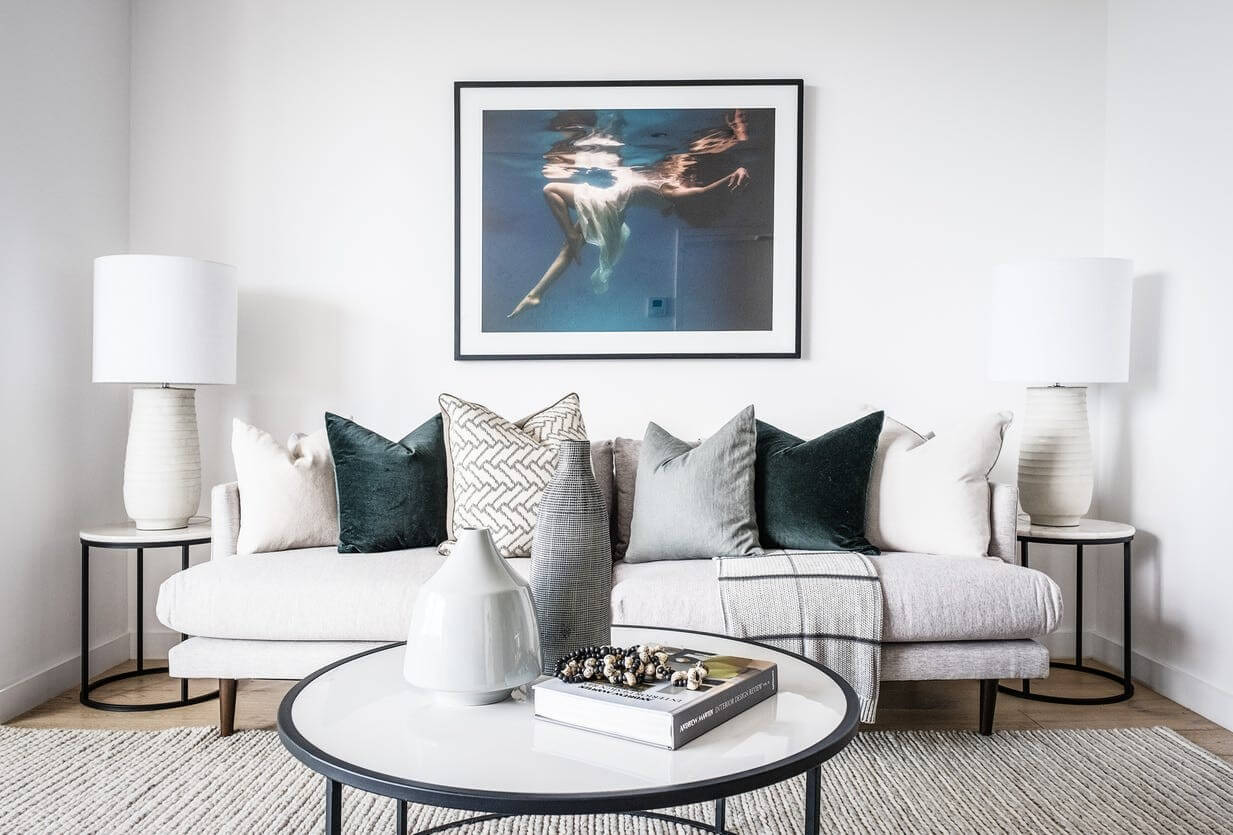 Our home and its contents portray who we are and can tell a story of our life. Where we have been, what we have done and who we have done it with. It is our safe space, but also a space we can enjoy with family and friends.
How we style our home impacts our mood when we are in the space and even when we are away, as one can look forward to coming home to that inviting place. If your home is for sale, styling your property is crucial to obtaining the best possible price. You want the potential buyer to connect with the space, to feel welcome and leave a lasting impression.
How do you influence the overall feel of a space?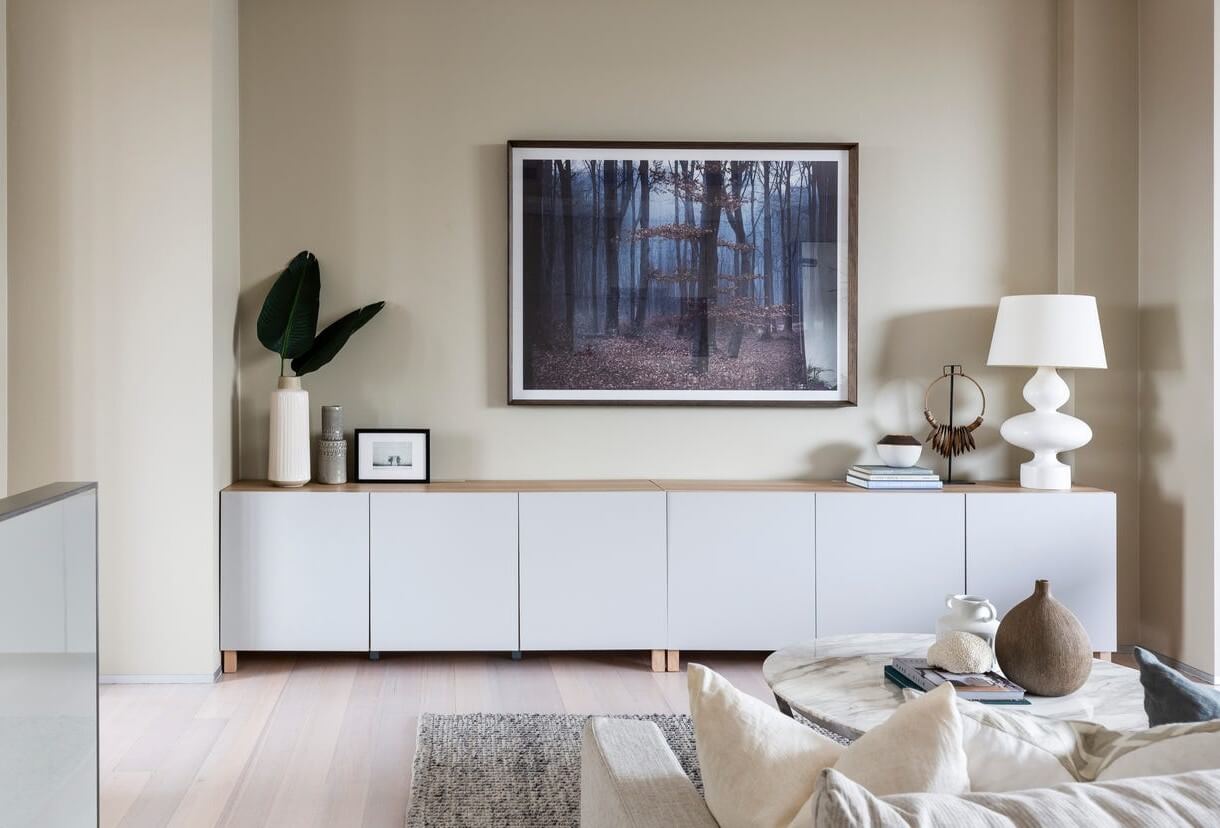 I always start with the artwork. The type of art depends on the feeling you want to invoke and the purpose of the space. For example, in the bedroom you may want to create a calming feeling, so soft colours such as blues, greens or pastels with imagery of landscapes or the ocean may be suitable.
The living room can be a little more fun. Abstracts with brighter colours to create a talking point, or even a monotone artwork and bring in the colour with bright cushions. Accessories can be changed out with the different seasons for a year-round fresh look, which you will not grow tired of!
What tips do you have when choosing colour?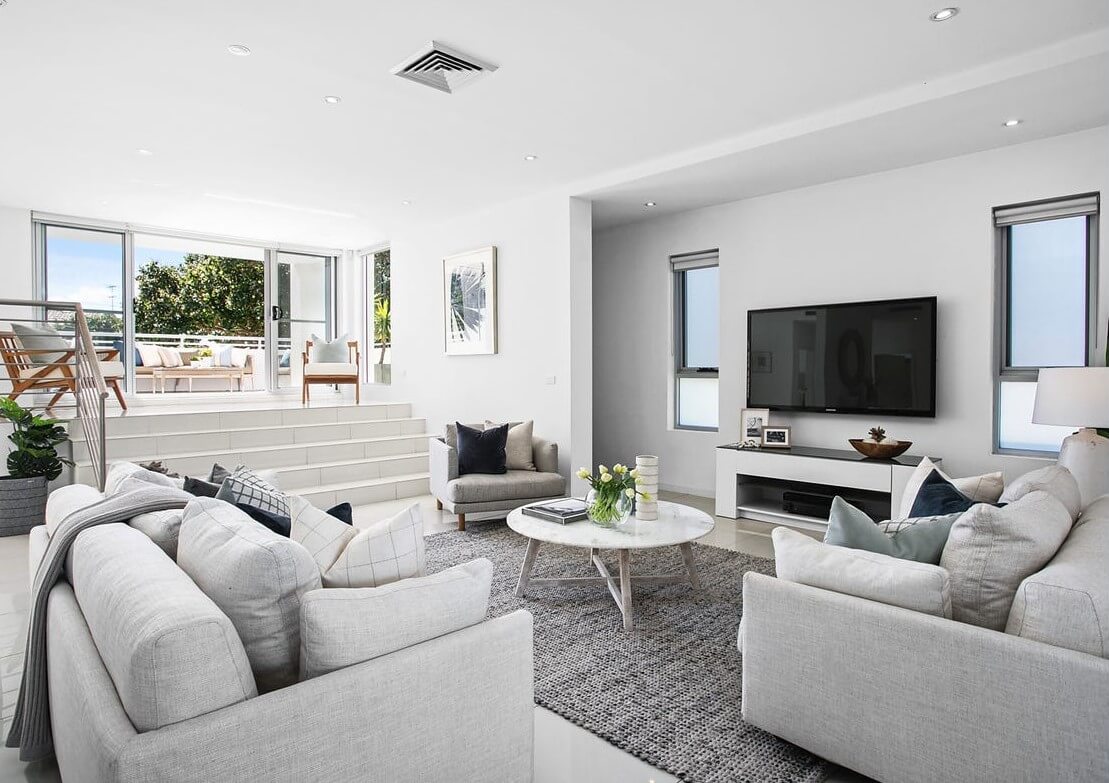 It all depends on the space. Do you have natural light?  Is it dark?  What is the space used for?
Ultimately, I recommend choosing a neutral colour and select the tone that contrasts the space. For example, if it is a cold space with a lot of natural light, choose a warm shade of white. In a bright space, perhaps neutral base with a shade of grey. Once you have achieved your base colour, play with bolder shades in the form of accessories and cushions. A pop of colour will help the space feel warm and inviting.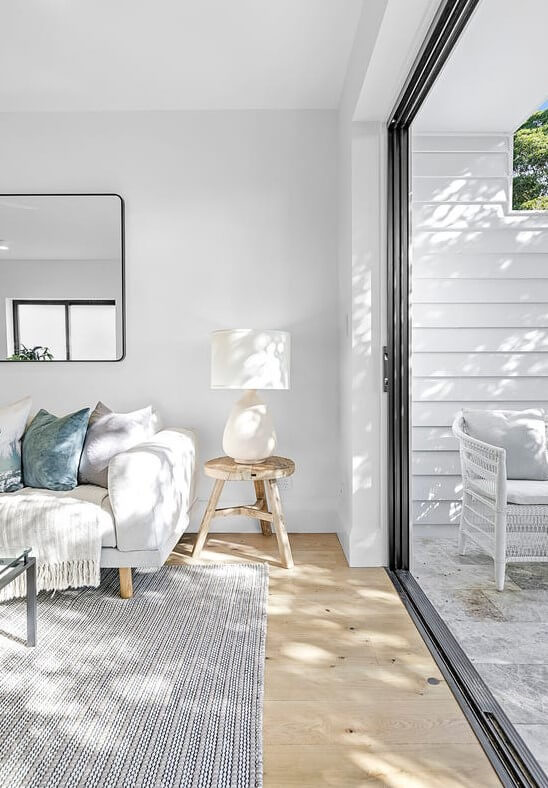 I think it depends on the room and the style of your home. I always opt for carpet in the bedrooms, as it creates luxury and warmth. In the living areas, deciding on timber or tiles, depends on a few different factors.
Space Planning: For example, if you have a large area, tiles can make it feel bigger but also potentially cold and almost clinical. Timber can warm up a large space and add some texture as well. Timber can also absorb noise in a large room.
Environment: If you live in a warm climate, tiles can be the better option. They wear well and create a 'cool' feeling in humid environments. Timber absorbs moisture, therefore floorboards are not ideal in humid climates.  Also, walking around barefoot on a tile floor in the heat can be quite soothing!
Aesthetics: Timber floors are timeless so wont date. You can sand them back several times to look new again or stain them for a different look.  Natural tiles can also be timeless such as marble, granite etc or ceramic tiles that imitate the finishes of natural tiles, however, avoid selecting colours and patterns that are flamboyant, as they usually date quickly. Tiles can also be damaged by dropped items and are usually difficult to repair.
Budget: Timber can be more costly to purchase and install. It will also require more maintenance compared to tiles. However, there are a great range of tiles today that can even replicate a timber look.  On the flip side, there are lots of engineered timber composites that can be obtained at a reasonable price.
What advice would you give to someone who is refreshing their home?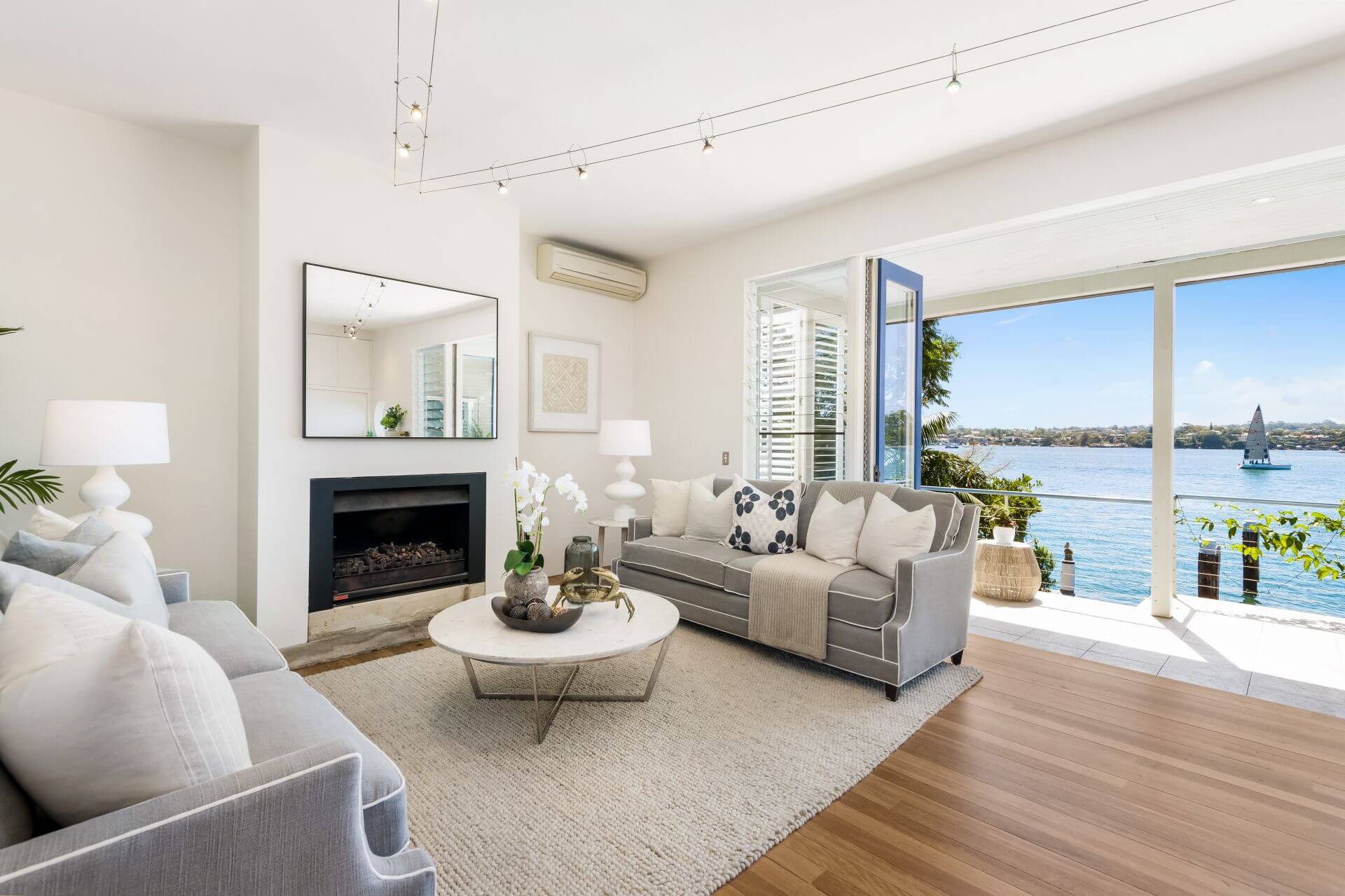 Surround yourself with things you love. If you do not love it get rid of it or put it in a cupboard.
Display things that have meaning or tell a story. Keep the furniture timeless and bring impact with soft furnishings such as a cushion or a throw. Invest in your furniture, as quality means you will have the pieces for years to come. Creating a mood board or gathering inspiration online is a great way to explore your likes and dislikes as well as help to visualise the finished picture of your room.
Lastly, do not take yourself too seriously. Have fun with it and let your personality shine.
Interested in our Interior Design Services? We offer our services to homes throughout Sydney. If you're ready to learn more, please don't hesitate to contact us.
Understand the space to create a flow
Please get in touch. We would love to hear from you.
Have queries? Check out our FAQ