Stuck at home? 10 Ways to freshen up your interior!
Being stuck at home during this stressful time can really bring to light just how much our homes are a reflection of ourselves. During our normal hectic day to day life your home can become cluttered and neglected. Take this time to refresh and rejuvenate your home, making it a sanctuary for you and your loved ones. To Feng Shui your home can be as simple as rearranging the furniture or adding some colour to a room.
Positive energy in a home environment will contribute to your overall health and happiness. Evolve has put together ten easy steps to help you create your perfect home haven.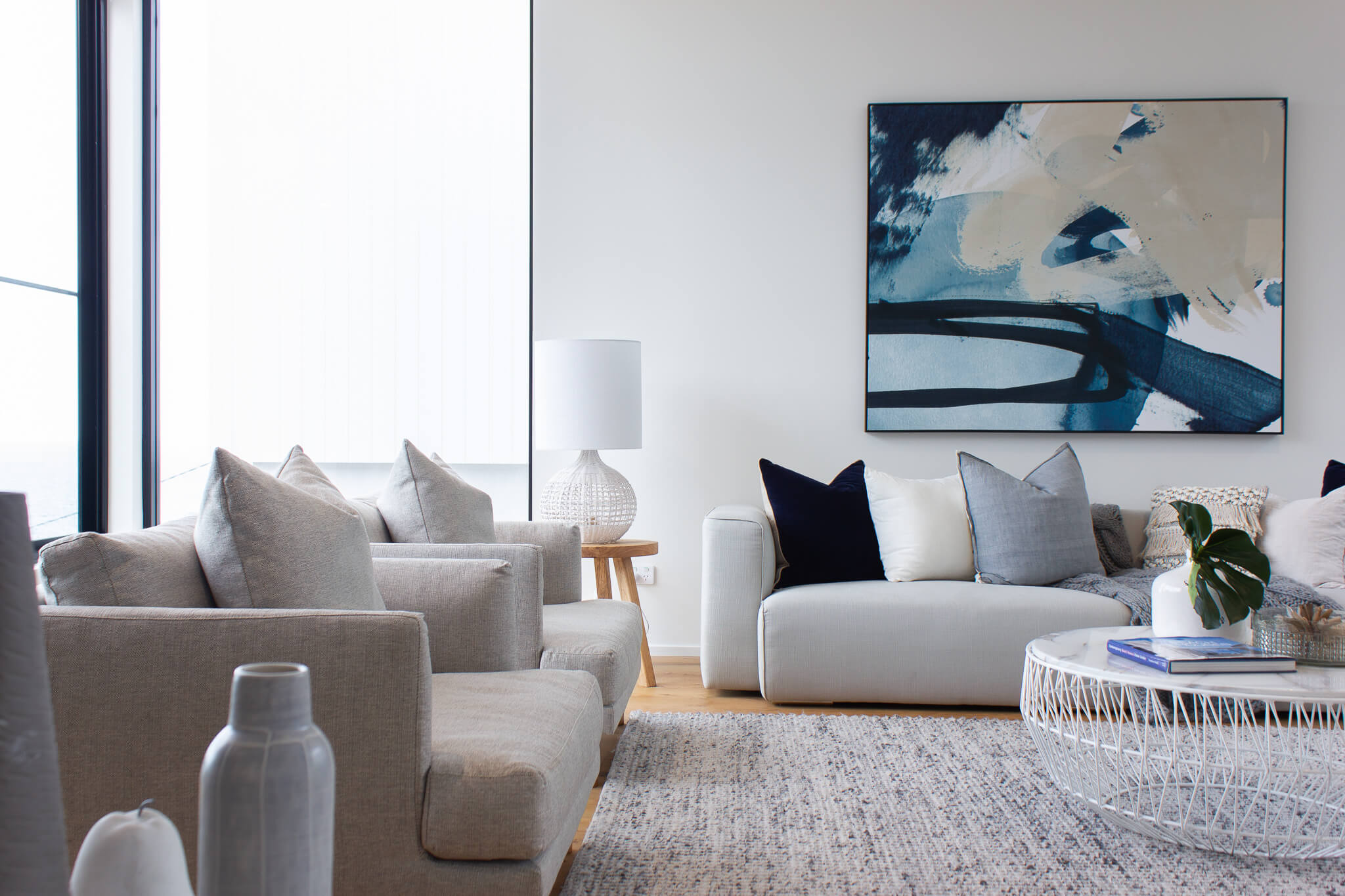 Changing the way an artwork looks in the space can be as simple as rearranging. Perhaps group your smaller art to create an art wall. Repainting old frames is a great way to give new life to old art. Consider coloured frames to add a pop of colour to your interior. To tie your art into your space look for colours found in other accessories or soft furnishings close by. Hanging meaningful art on the walls brings positive energy into the space and can change the entire atmosphere of a room.
Add Greenery To Brighten Your Home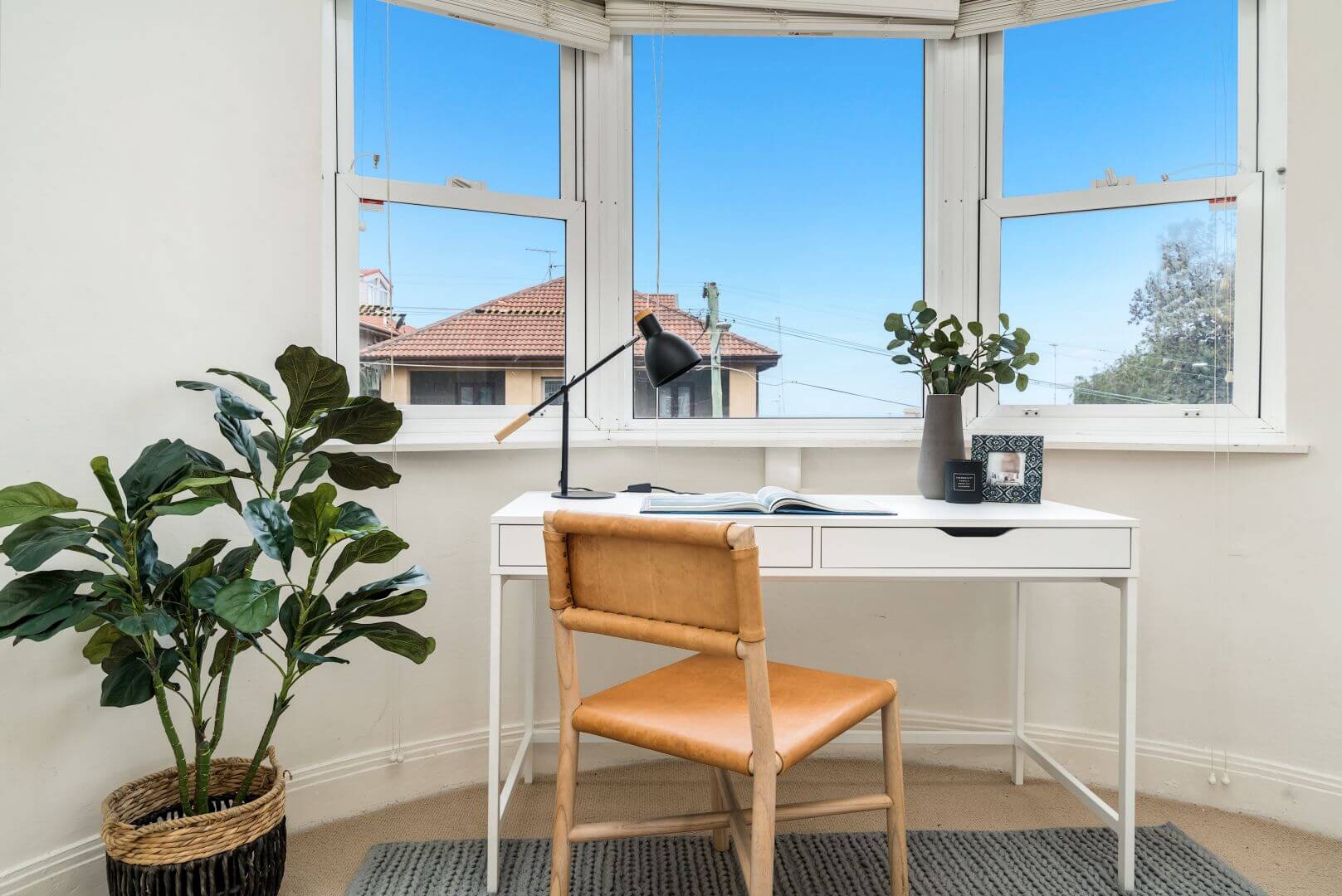 Inviting nature into your space through plants or flowers not only improves the air quality in your home it also beautifies the interior and brings in positive energy. Before buying plants, research which varieties would best suit your environment and lifestyle. For easy self-care plants opt for succulents and for homes where no sunlight is prevalent, indoor ferns would be perfect. If you have the time and experience, consider a flowering plant such as an orchid or lily to really bring natures beauty in. You can order plants online to be delivered, so you don't have to leave the home. To freshen up your existing houseplants, considering painting their pots in bright colours and patterns.
Use Accessories With a Purpose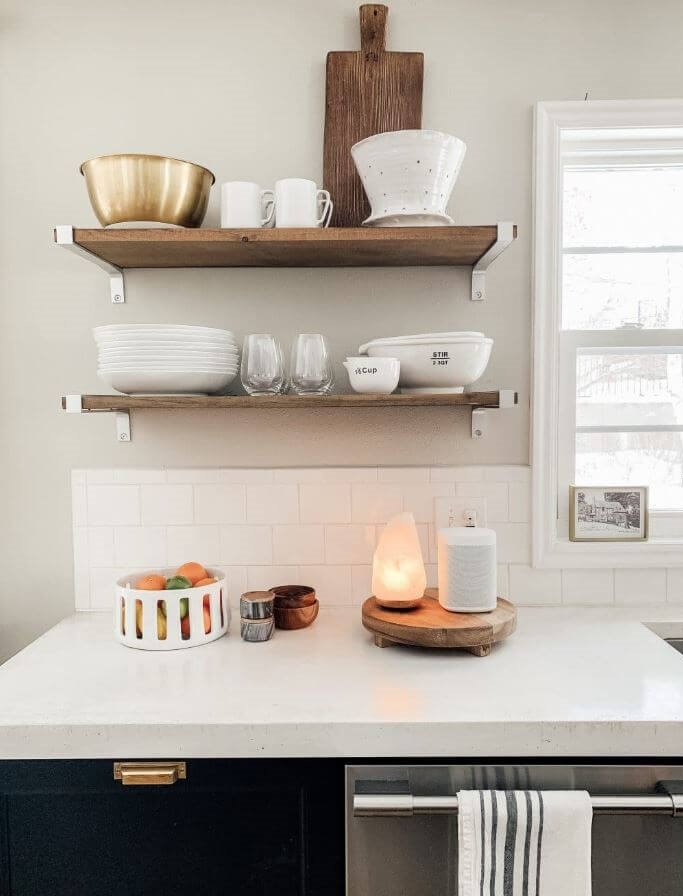 Photograph from Chris Loves Julia
Accessories with a purpose such as a salt lamp or crystals are a great way to easily change the energy in your home. Salt lamps are lamps made from pink Himalayan salt. Not only do they offer warm decorative light, advocates for salt lamps claim they clean the air in your home, soothe allergies and boost your sleep cycles and mood. Crystals are another great home accessory and can be used in any room. Crystals make great book ends and come in a range of shapes and colours. You can even buy trays, candle holders, jewelry boxes and bowls made from various crystals. Not only are they visually appealing they are a great way of bringing nature indoors and many are believed to have healing properties.
New linen, cushions or even a throw is an instant way to give a face lift to any space. When ordering sheets and doona covers, remember quality is key particularly when it comes to linen. Paying a little more now will save you having to repurchase new sheets in the long run.
If you cannot afford fresh linen, consider a few new cushions or a throw. You can even dye your old linen for a new colour palette. Rusts, beige and mustards are particularly trendy this season, adding some colour to your room will make it feel brighter, happier and livelier. Colours such as green and yellows have been proven to boost your mood.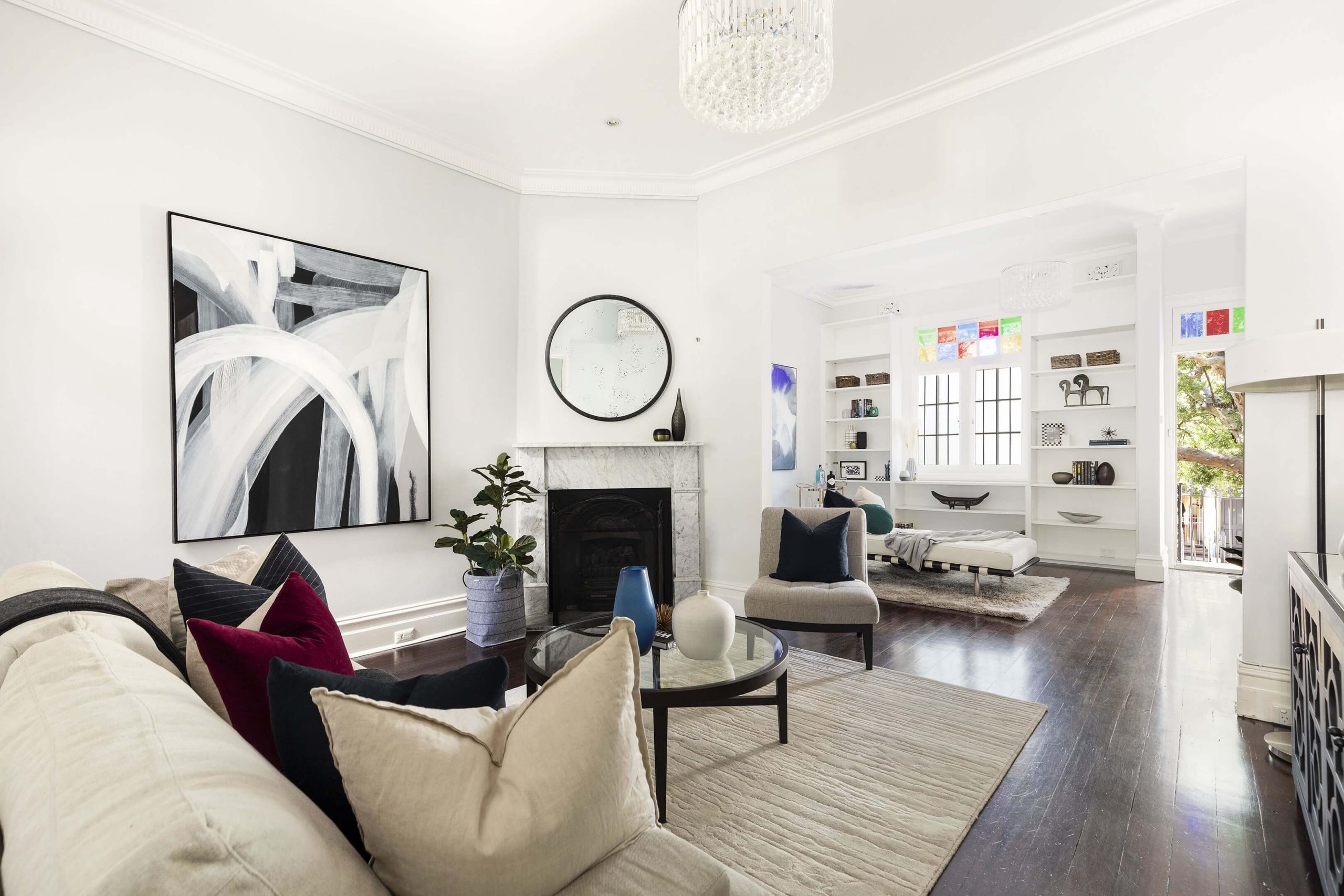 Sometimes something as simple as rearranging the furniture and changing the flow of the space is all that is needed to make over your home. Think about how best to optimise the space you have. How does the room flow, what does your eye see when you first walk into the room and how is the space is utilised?
This also applies to accessories, mirrors and art. Mirrors reflect energy, so position them in places where you want to increase the flow, such as hallways or spaces where they can be used to bring natural light into the room.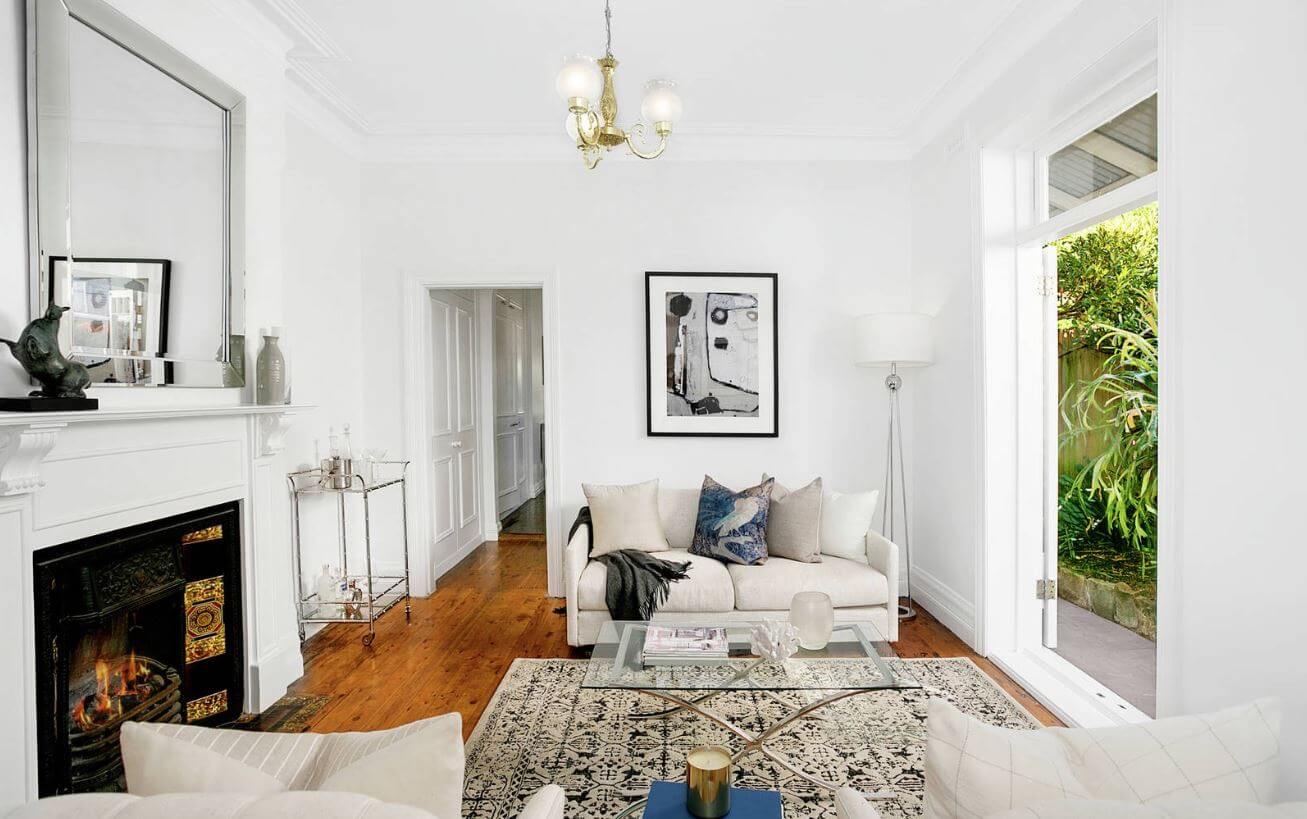 A clear home equals a clear mind. Keeping your house free of clutter will help keep the space feeling stress free, larger and productive. A good way to begin is to start with the most used areas such as nightstands, kitchen counters and bathroom vanities. Replace the clutter with useful or decorative items that elevate the space. Groupings of decorations such as glassware, flowers, books or candles work well.
Once you have tackled visible clutter, consider starting on wardrobes and draws. Think about adding some more storage to your home and how you can make the best use of the storage you already have.
Restyle Your Coffee Table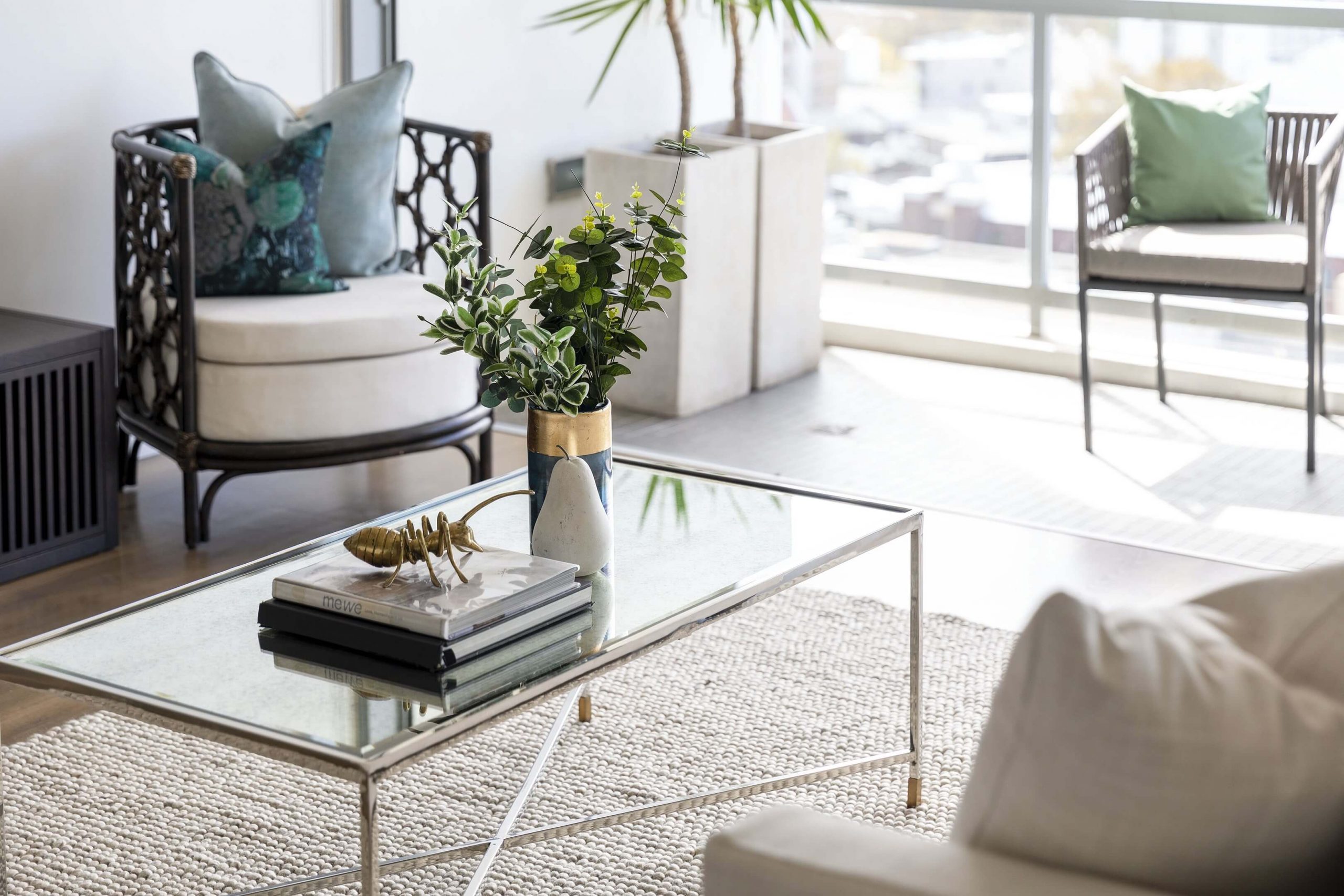 Add some new personality to your living space using items you already have around the home. What are the points of interest, is it a vase, candle or book you want to use as your hero piece?  Use existing large books you may have, purchase a new candle or add an interesting ceramic or glass accessory. The perfect coffee table layout will make your home feel luxurious and can be an interesting conversation starter, it is a quick way to update a room and can be changed seasonally.
Reorganise Your Bookshelf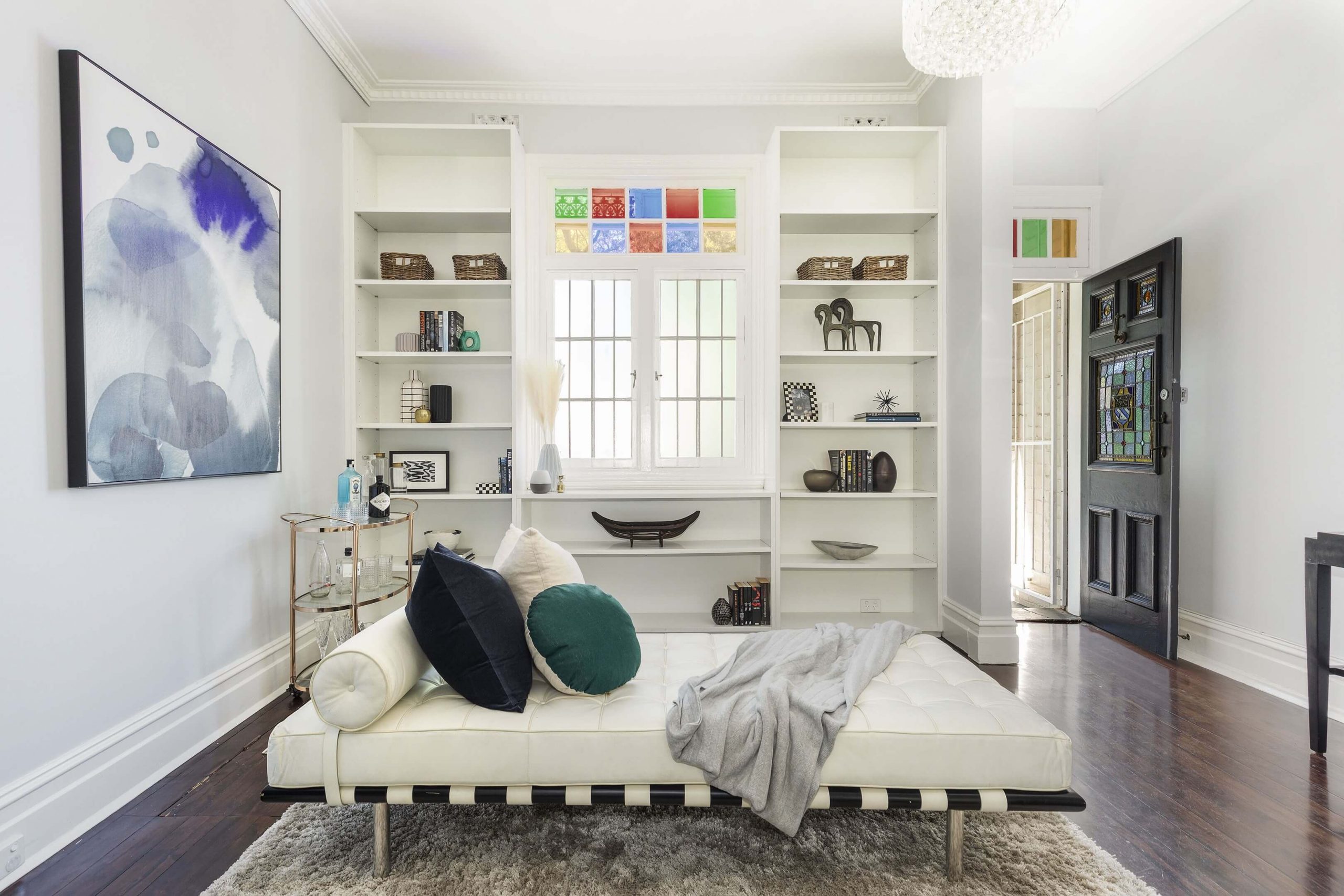 Reorganising your shelf display can have a huge impact on the feel of a room. Your shelf is a great way to display your eclectic style and interest.
Try arranging your books into colour and height. This will create an overall cohesive look and create a sense of balance. Make sure not to over clutter your shelves and break up the space with ornaments such ceramics, glassware, candles or even plants.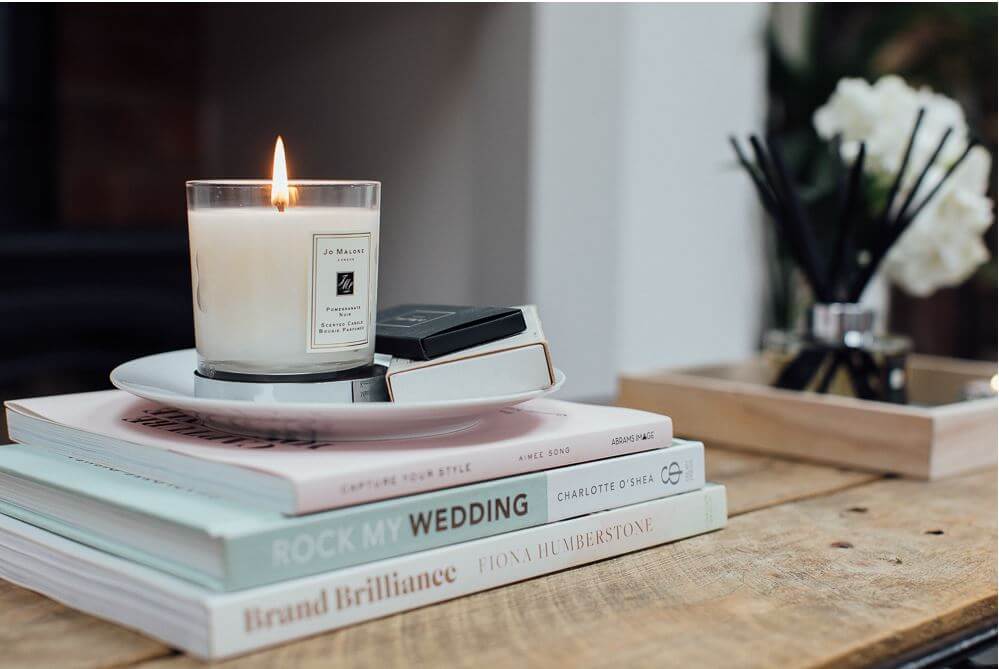 Photograph from Jo Malone London
Aromatherapy has been proven to make you feel happier. Scent is a powerful sense and can make you feel safe or bring a luxurious energy to your interiors. Use incense, a home diffuser, candles or fresh flowers. Mint, lavender or orange peel are a great scent for making your room fresh, re-energized and can stimulate the mind and body. Good quality candles come in many different finishes such as stone, timber, brass etc and are often refillable, making then a timeless accessory for any home.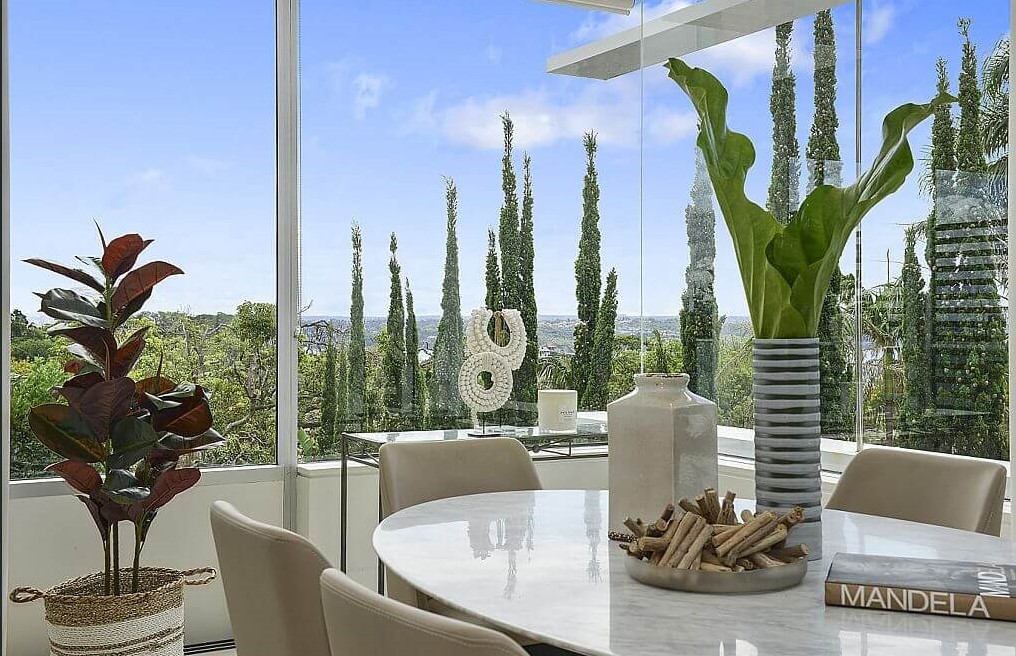 A darkly lit room may feel depressing and dated. Natural sunlight is your best friend, open your windows and blinds during the day, removing any items that obstruct the light in your room. Change your bulbs from cool to warm light, you want at least two different light sources in a room. Overhead down lighting is one option but also consider a floor standing lamp or table lamp in most rooms. Home lighting should not be an afterthought, lighting is crucial to making a room feel comfortable. Warm colour light temperatures facilitate relaxation and make the home tranquil.
Evolve hopes our ten tips for refreshing and bringing new energy into your home will help you create the positive oasis you deserve.
Understand the space to create a flow
Please get in touch. We would love to hear from you.
Have queries? Check out our FAQ