How To Style The Perfect Christmas Table
With Christmas day fast approaching many of us feel overwhelmed by the pressure to create the perfect Christmas feast. Creating memories with friends and family is important, it's all about the company and catching up over a good spread, however the perfect setting can help make it extra special.
Evolve have put together a few tips to help you create a unique rustic setting, perfect for an Australian Christmas.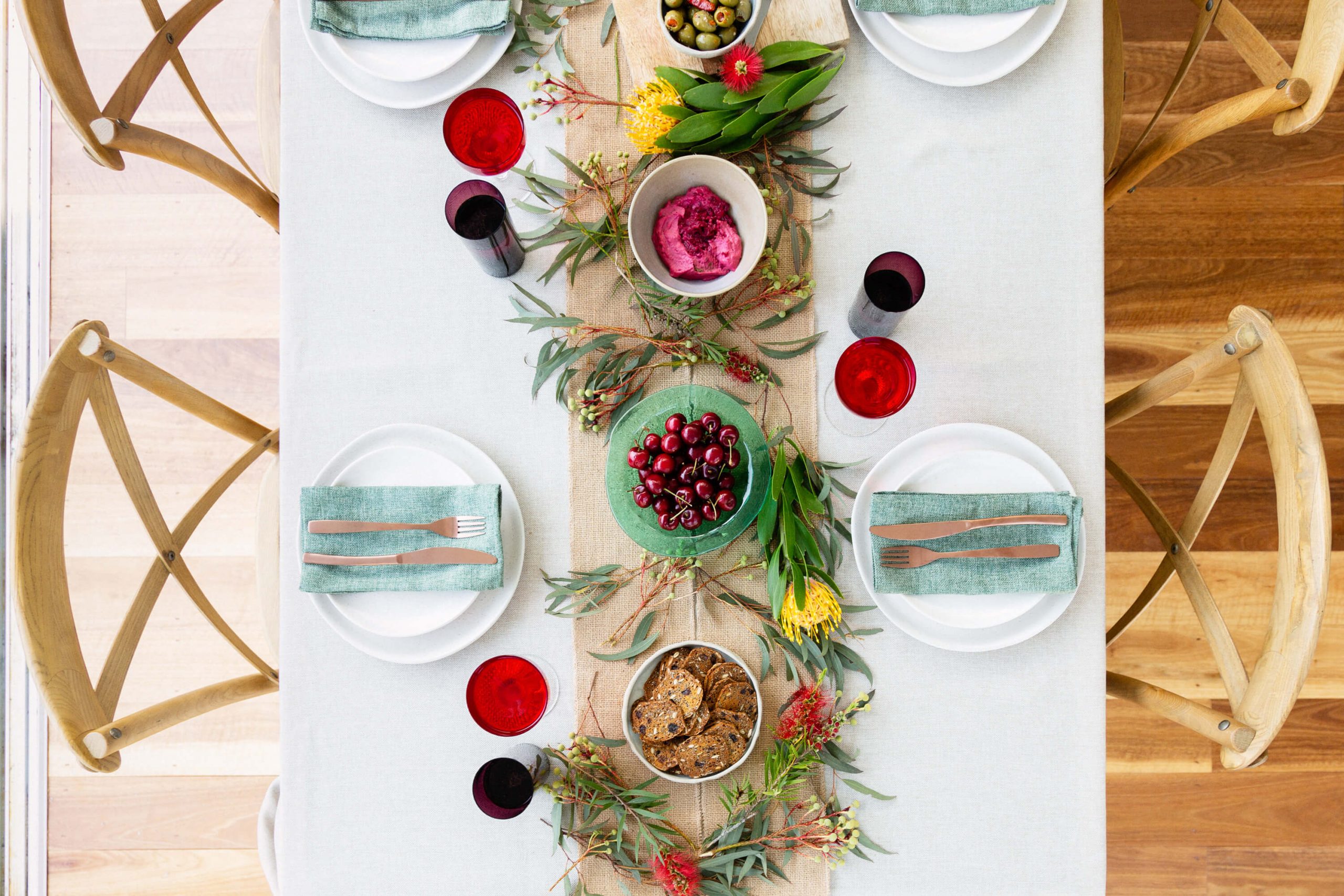 Choosing key pieces to feature will help you lock in a colour palette and theme. This could be anything from linen to glassware and crockery. Evolves chosen hero pieces were the unique bright red vintage champagne glasses that we found at St Vincent de Paul and instantly knew would add a brilliant pop of colour and draw the eye.
Building on this palette we chose complimentary colours such as green, yellow and purple for detail, all framed on a neutral base. To create some texture, we chose the fabulous handmade clay serving bowls from Ratatak ceramics.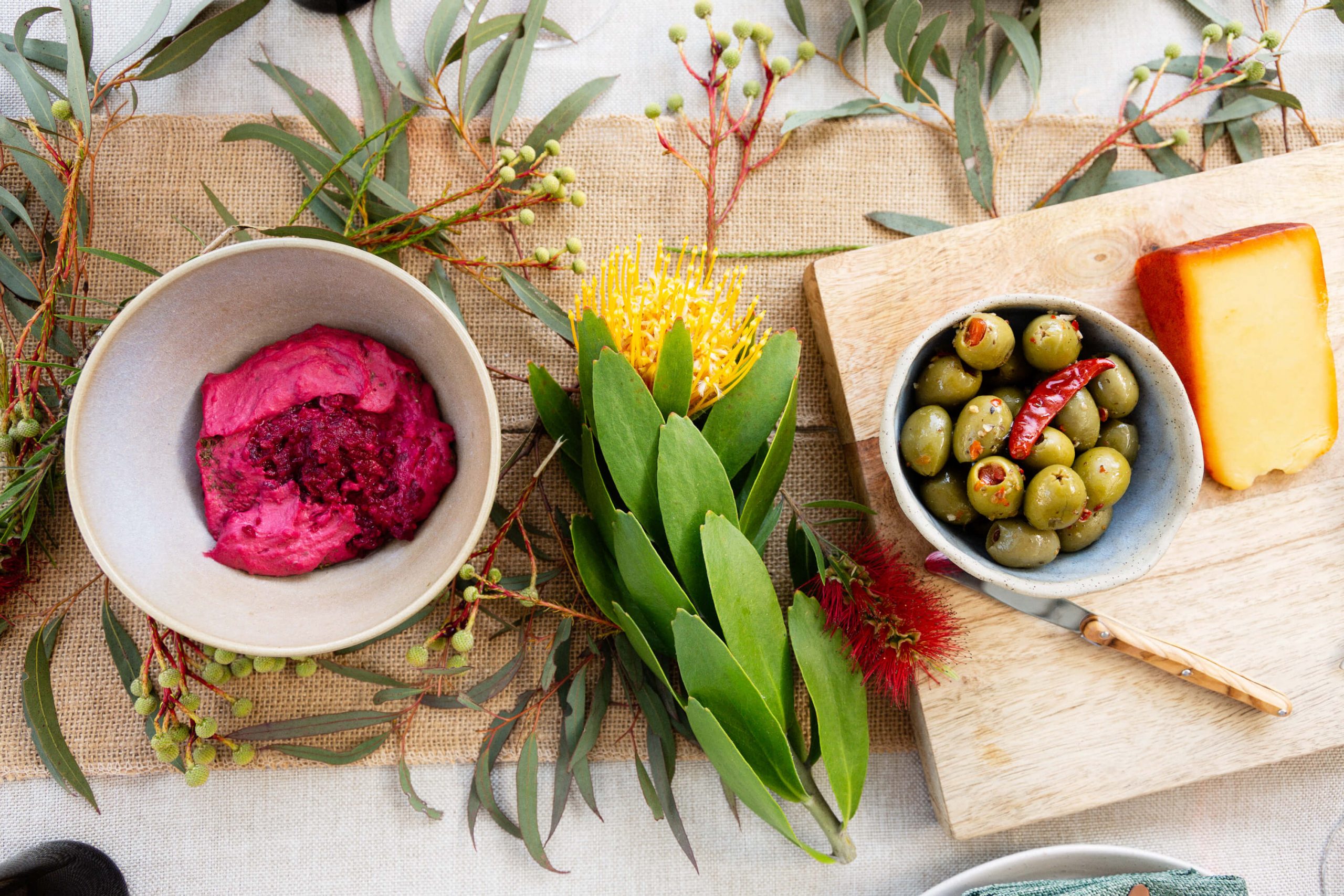 Layering is key to creating a good table setting, it adds texture, interest and depth. Evolve recommends starting with a  neutral base such as a muted linen tablecloth, think beige, grey or white. Building from here is easy, we suggest a table runner (we used hessian strips) to create a frame and draw focus to the centre of the table.
You can build upon this using foliage, candles, linen napkins and varying sized and shaped serving platters to create your masterpiece.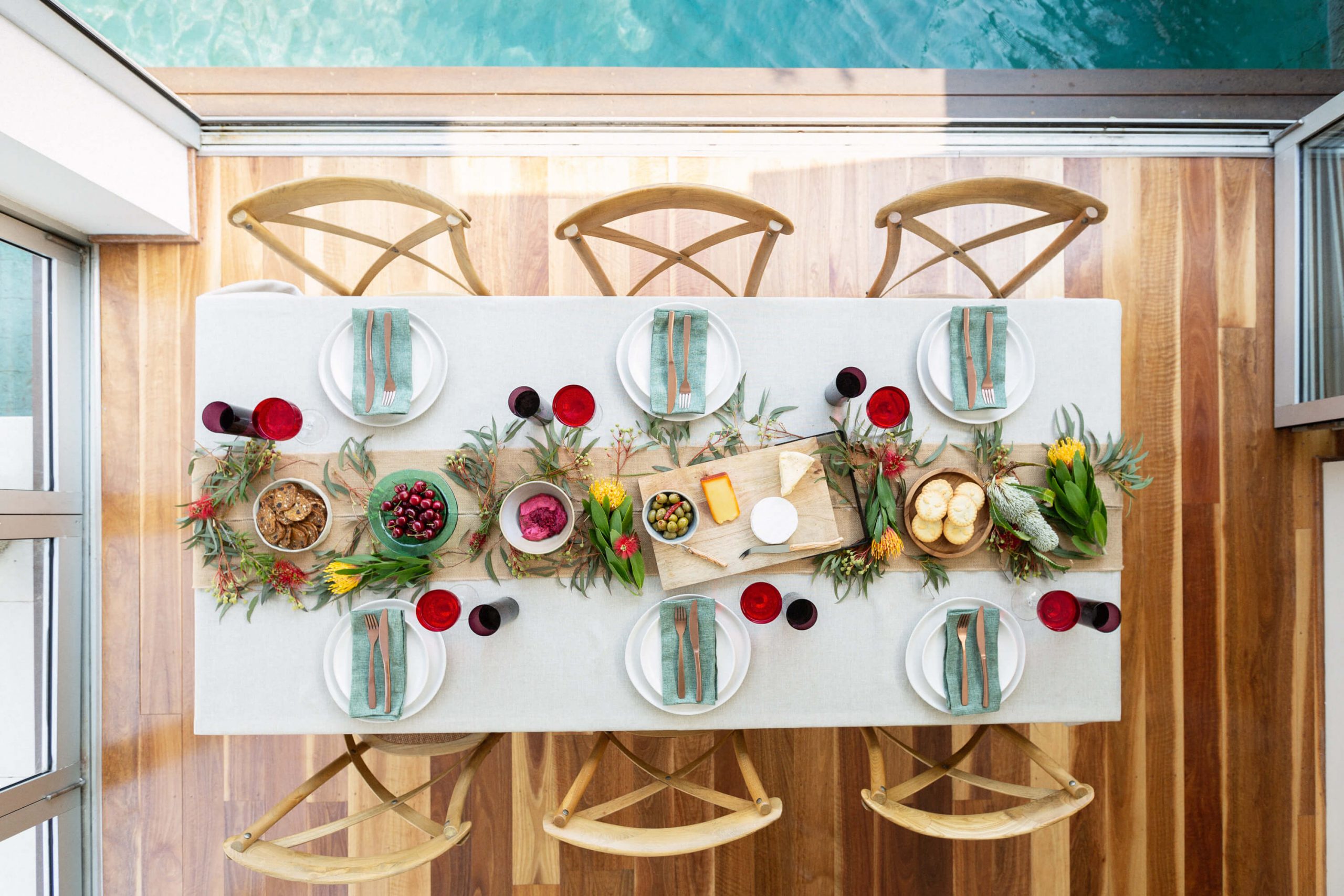 A great way to bring life to a table is to use fresh foliage to reflect the classic Christmas colours of red and green. We chose Australian natives such as banksia, bottle brush, wattle, waratahs and eucalyptus, both purchased and scavenged.
Our colour palette influenced our choice of foliage and was a great unifier between the bold highlight colours found in the key pieces and the neutral base.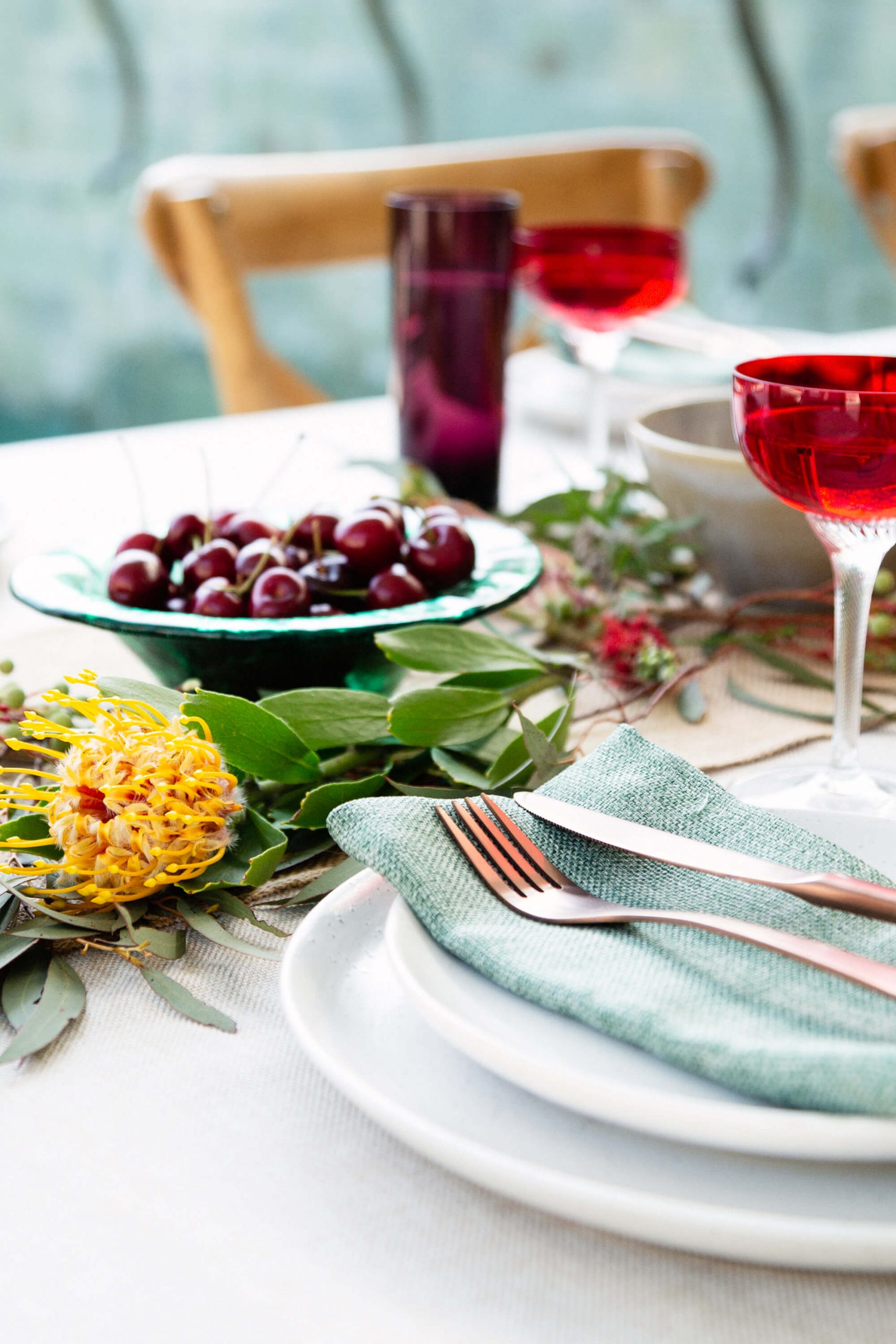 For the final step think texture and the contrast of different surfaces. To complete the organic rustic look we used timber serving platters and chopping boards contrasted with clay and green glass serving wear.
Copper cutlery was the final finishing touch to tie the look together. Keeping our serving ware neutral ensured the table did not become too cluttered, allowing the hero champagne glasses and foliage to shine through.
Enjoy your Christmas feast, we hope our tips help your creativeness. Best holiday wishes from the Evolve Styling Team.