How To Style The Perfect Bar Cart
Bar carts are making a comeback. Gone are the days of full bars in homes with regular entertainers opting for stylish and chic bar carts. A beautifully styled bar cart can be a timeless feature in any home, not only is an eye catcher it's also practical and fun. Evolve stylists have compiled some helpful tips to help you choose the best style and layout for your bar cart.
Choosing The Best Bar Cart Style And Finnish For Your Interior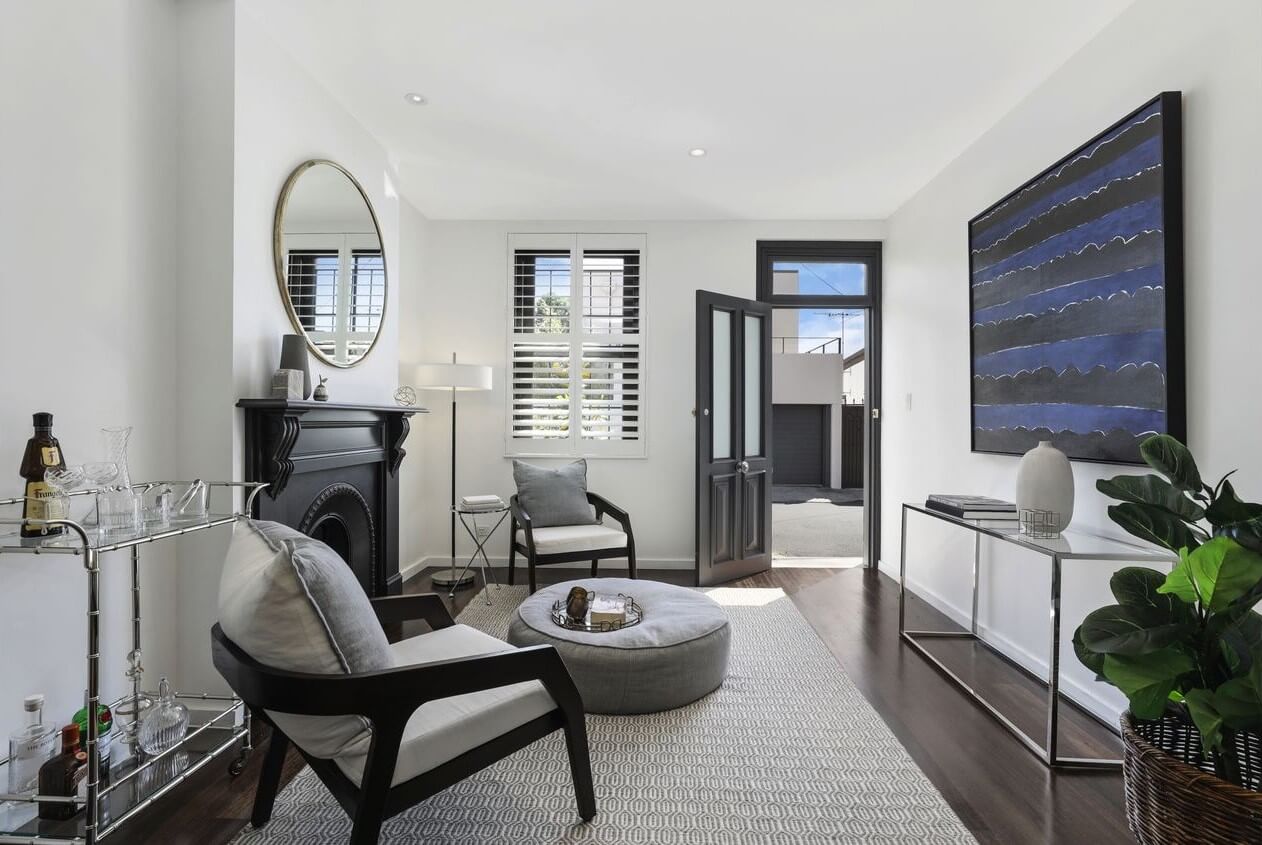 Bar carts come in many different styles and finishes. Choosing one that suits your existing interior style is key to creating a cohesive look. If you want to keep the space neutral opting for a silver or matte black trolley with a glass top or an oak cart with a white stone top. For a high-end luxurious finish consider a gold or brass drinks trolley with a marble or mirrored top. A Lucite cart is an option for a more dramatic finish. Keep in mind the colour palette of your walls and patterns of your soft furnishings. Creating a look book or mood board may help you visualise how your bar cart will look in your chosen space.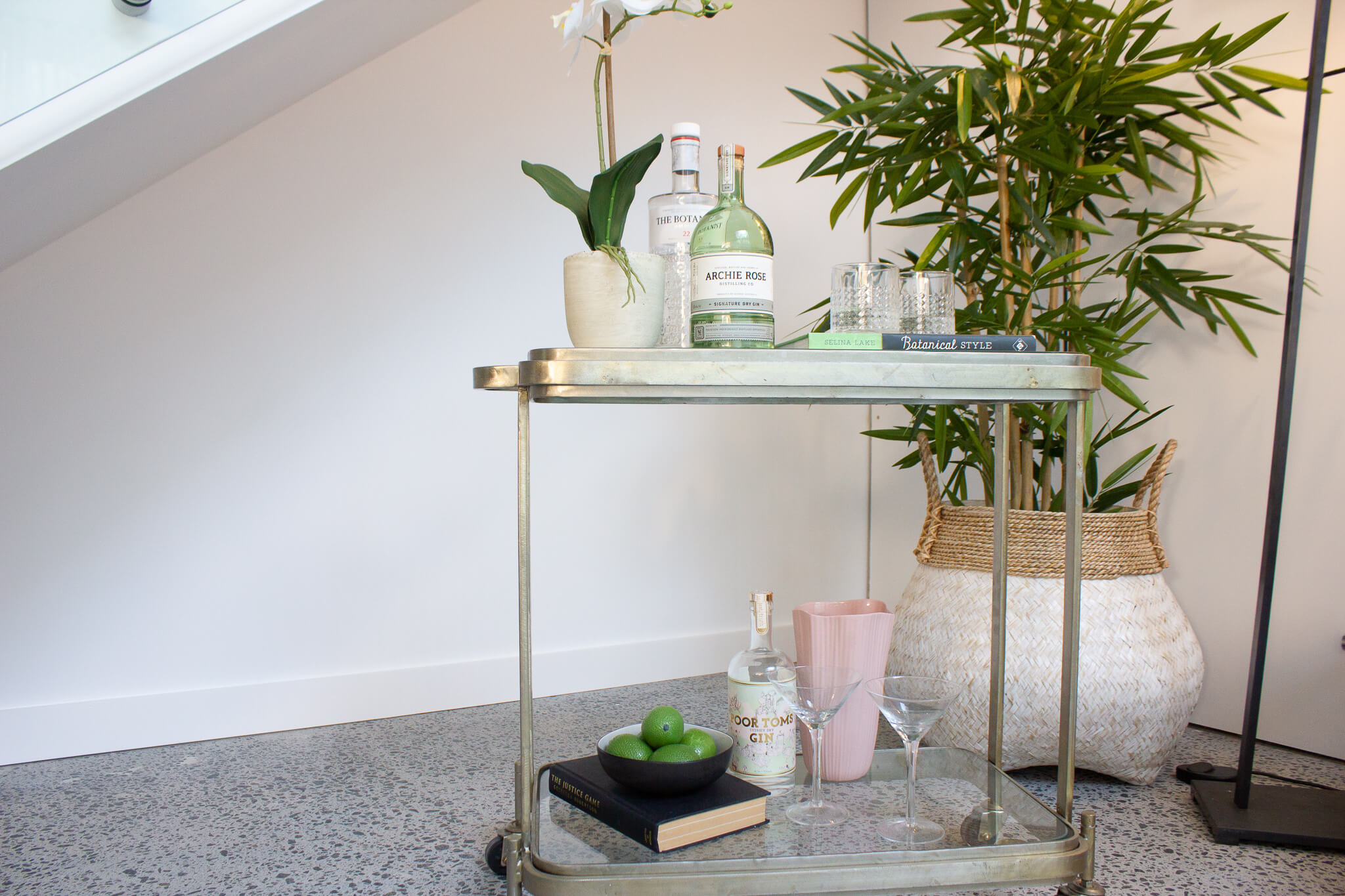 Sometimes less is more to achieve a refined high-end look. Keep in mind your signature style as well as function when choosing accessories for your bar cart. Height and texture are two crucial elements to giving your drinks trolley character. Obtain height by using a variety of different height and shaped drink bottles. Three to four bottles of alcohol or decanters are recommended as you do not want to crowd the cart. Clear glass, coloured liquor bottles and decanters give depth. Create a pop of colour on your cart with a vintage decanter. Retro decanters and coloured glass can provide personality as the statement piece for your cart. You can pick up some great pieces from opportunity shops or bric-a-brac markets. Keep drinking glasses to a minimum of four to six depending on the size of your bar cart. Tumblers add height whilst cut whiskey glasses add texture.
Metal finishes add contrast and heighten the overall look. Incorporate metals through a good set of cocktails tools such as a shakers and a lime squeezer. Coasters and an ice bucket are a nice touch as well. To even out the cart, place bottles to one side and use the rest of the space to give the trolley colour and show off your cocktail making or favourite coffee table books.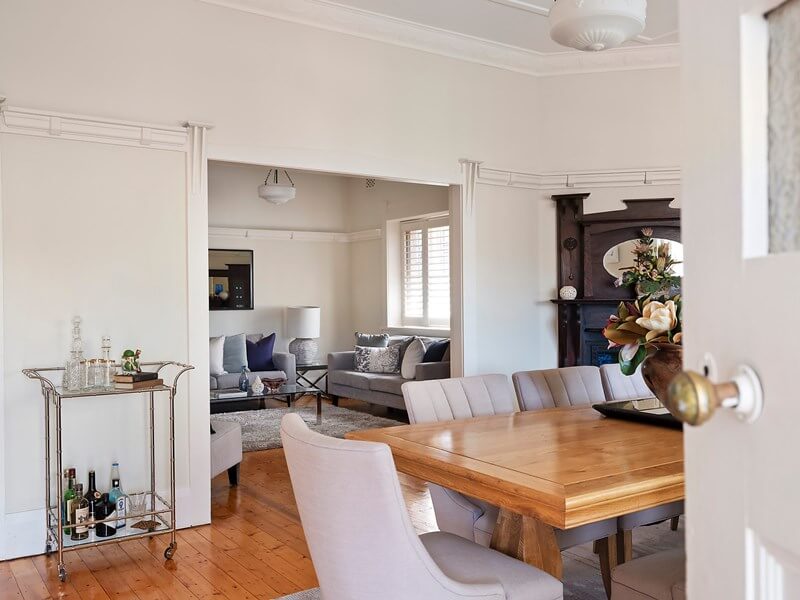 Positioning a bar cart can be tricky. You want to draw eye in the space but not disrupt the flow of the room. A drinks trolley can be used to fill an awkward space, such as in a groove next to a fireplace or in a stairwell. Getting a bar cart on castors is a good idea as you can move it around for entertaining purposes. You could also opt for a concealed bar cabinet if you would rather a neater look and prefer a more practical bar.
 Fresh Finishes For Entertaining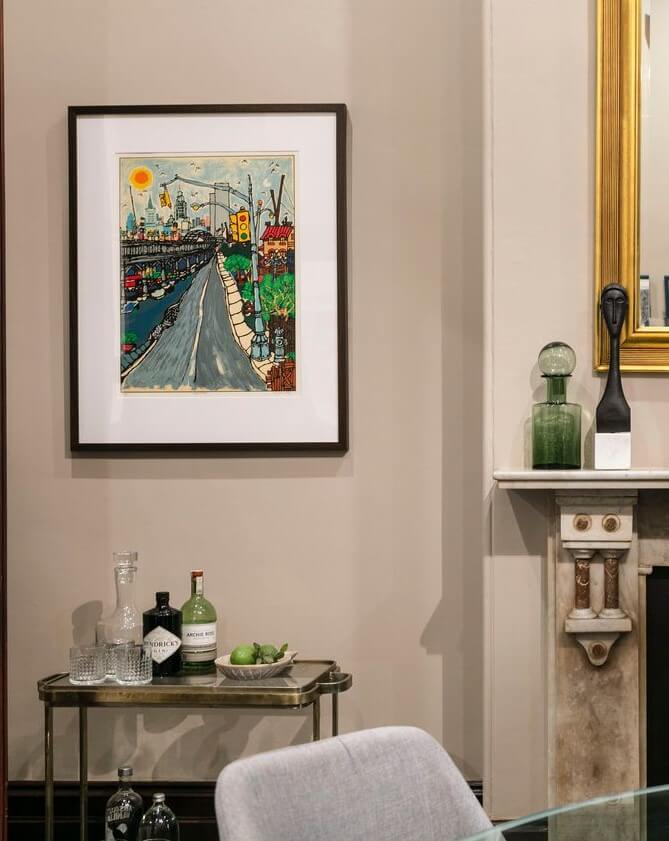 A drinks trolley is an entertainer's dream. Using fresh finishes when your guest come over will elevate your cart and add a pop of colour. Think, lemons, limes, raspberries and even fresh flowers. When laying out your cart make sure you leave enough space for a vase of fresh flowers. Updating your cart to match the season is a nice touch with fruitier alcohols for summer and heartier whiskeys for winter.
Understand the space to create a flow
Please get in touch. We would love to hear from you.
Have queries? Check out our FAQ