How To Refresh Your Home This Winter
Many of us dread the thought of spending more time inside as the temperature gets colder. EVOLVE have put together a few easy tips to help you freshen up your interior and create a warm, enjoyable, and inviting space for your family and guests to enjoy all winter long.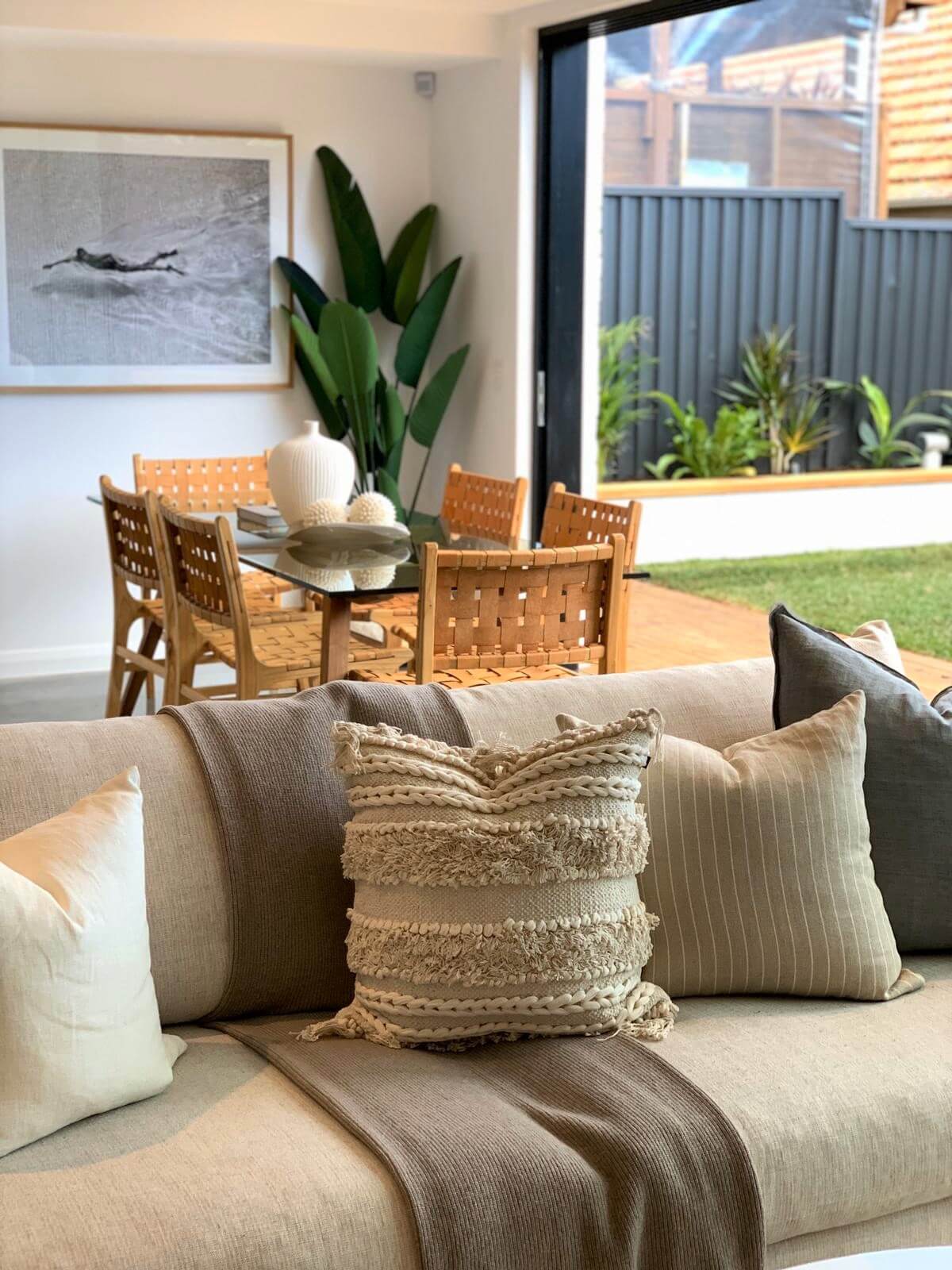 There is nothing nicer than snuggling up on the couch in winter. Embrace winter as a chance to add warmth and texture to your room through cosy textiles. Adding a new rug, chunky cable knit, decorative cushions or a beautiful soft throw to help make you space more comfortable and inviting.
A rug will visually frame spaces in a room and provide great insulation. Always place your rug square onto your furniture. Cushions and a throw are the easiest way to change the mood of a room, we just love cable knit throws! When purchasing a throw, consider it an investment, buying a warmer woollen throw of good quality instead of an acrylic throw is a must, as it is warmer and will last for years to come.
Refreshing your existing textiles is the final step to bringing your living space to life. At the beginning of winter, steam clean your couch, carpet and wash your linens.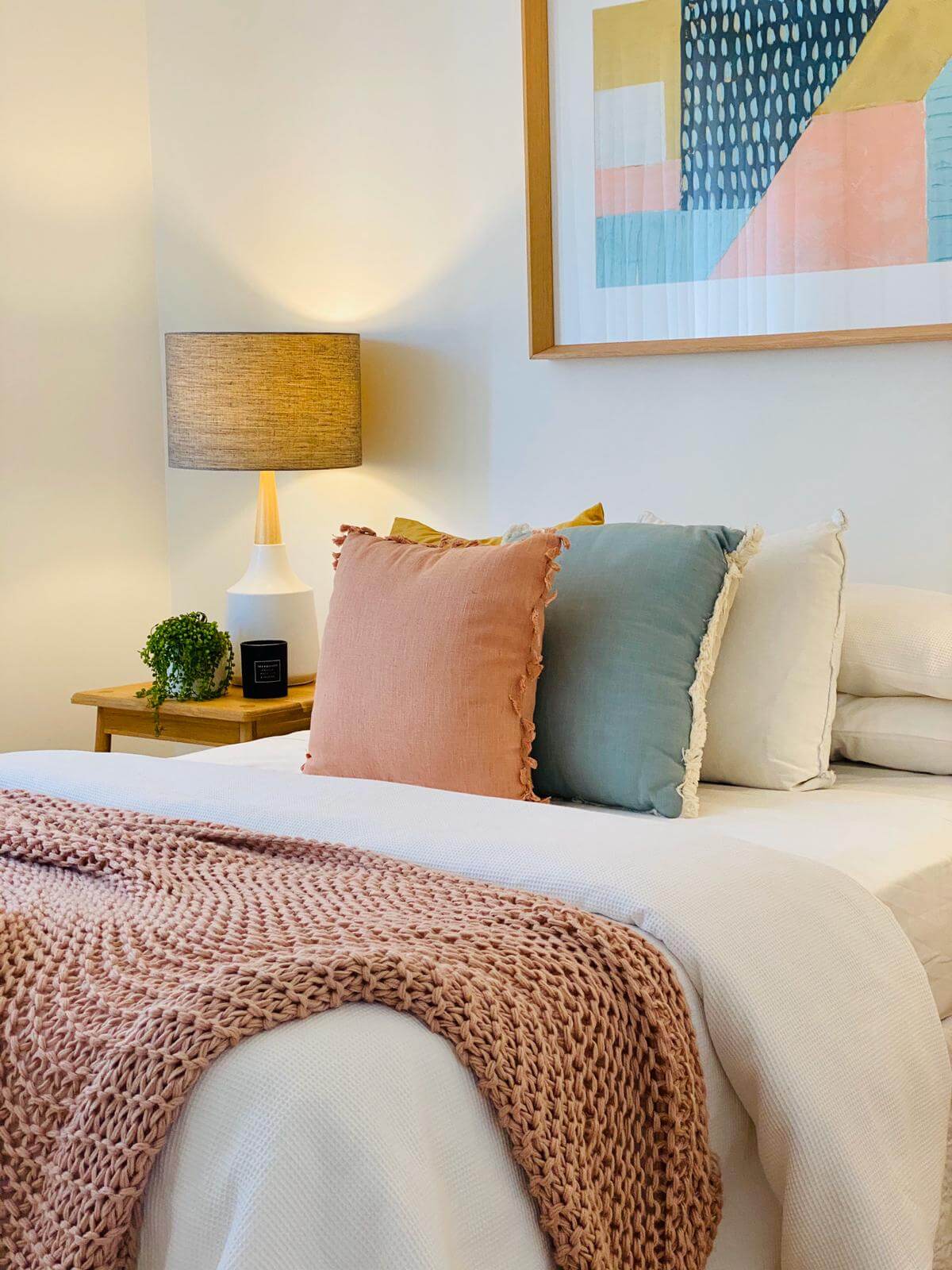 Adding colour to your interior can completely change the mood. For a calming space think blues, greens and shades of grey. For warm and cosy think rusts, mustards and cream. Consider your existing furniture, curtains and accessories before you introduce a new colour scheme. A pop of colour can be added in unexpected and creative ways and can range from small accessories and furnishings to a whole feature wall. If painting is not an option, coloured cushions and throws are a great place to start and you can build from there by adding coloured glass accessories and art. Pops of colour especially against a neutral base are a guaranteed way to make you space inviting.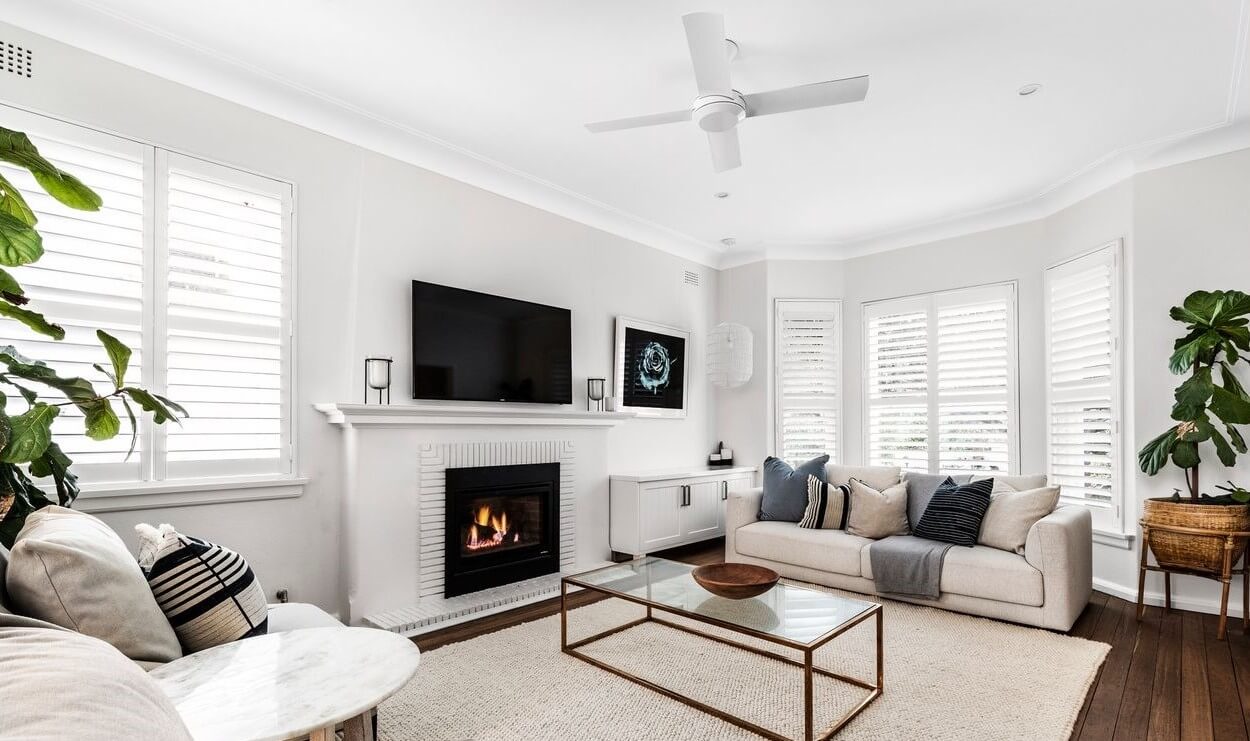 Nothing beats a roaring fire in winter or in our case the flicker of the humble candle. Candles are a simple and economic way to make your living room feel and smell cosy and inviting. Not only can they add ambient light, but they can be a statement piece with so many options such as marble,  timber and brass holders to free standing candles. Opt for some winter scents to set the mood such as pine, cedarwood, plum and leather.
Plants are another great way to breath life into your home in the colder months. Bringing the outdoors in adds colour to the space as well as making the space feel fresh and homely.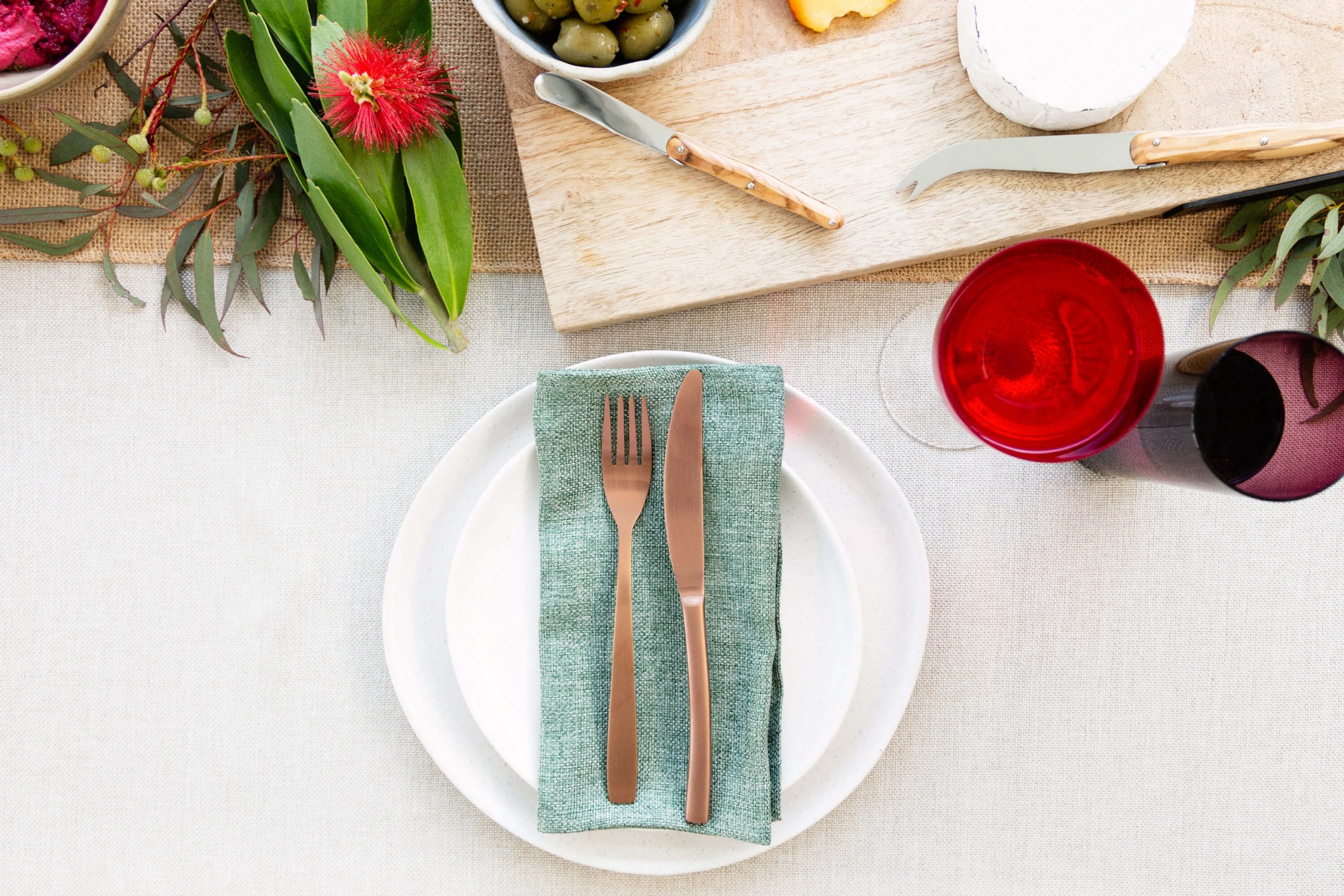 Winter is all about warm cups of tea, hot chocolate and soups. What better time to freshen up your kitchen with some new crockery. Crockery is a simple and easy way to add colour patterns and texture to your kitchen and table settings. Not every item has to be expensive pick cheap and simple basics like the stoneware from Kmart and dress the setting up with more expensive bold pieces such as serving platters or nice drinkware. Key pieces should be bold and draw the eye. EVOLVE loves to add touches of olive green, rust and blush pink to our table settings and the use of speckled rustic pieces of artisan pottery such as those from Ratatak Ceramics.
Vintage glass is another very affordable way to add character to your table. Consider displaying your crockery in the kitchen with open shelving or leaving some key pieces out to be showcased on your benchtops.
EVOLVE knows that your home should be a sanctuary. We hope our tips will help your home feel refreshed and cosy this winter. Contact EVOLVE for all your Interior Design needs.
Understand the space to create a flow
Please get in touch. We would love to hear from you.
Have queries? Check out our FAQ