5 Tips to Select and Style Sofa Cushions
Finding your dream sofa can be quite a challenge. It's the perfect size, shape colour and style, but it stills looks incomplete. Enter the art of cushion styling. Cushions elevate the space adding colour, texture and creates atmosphere. Think about the overall room aesthetic you are trying to achieve, is it minimal, coastal, urban, modern, or classic? The result can be a cozy, stylish and coordinated look. Soft furnishings can be changed seasonally at a reasonable price and are a great way to spruce up your space. Style your lounge to perfection with these five easy styling tips.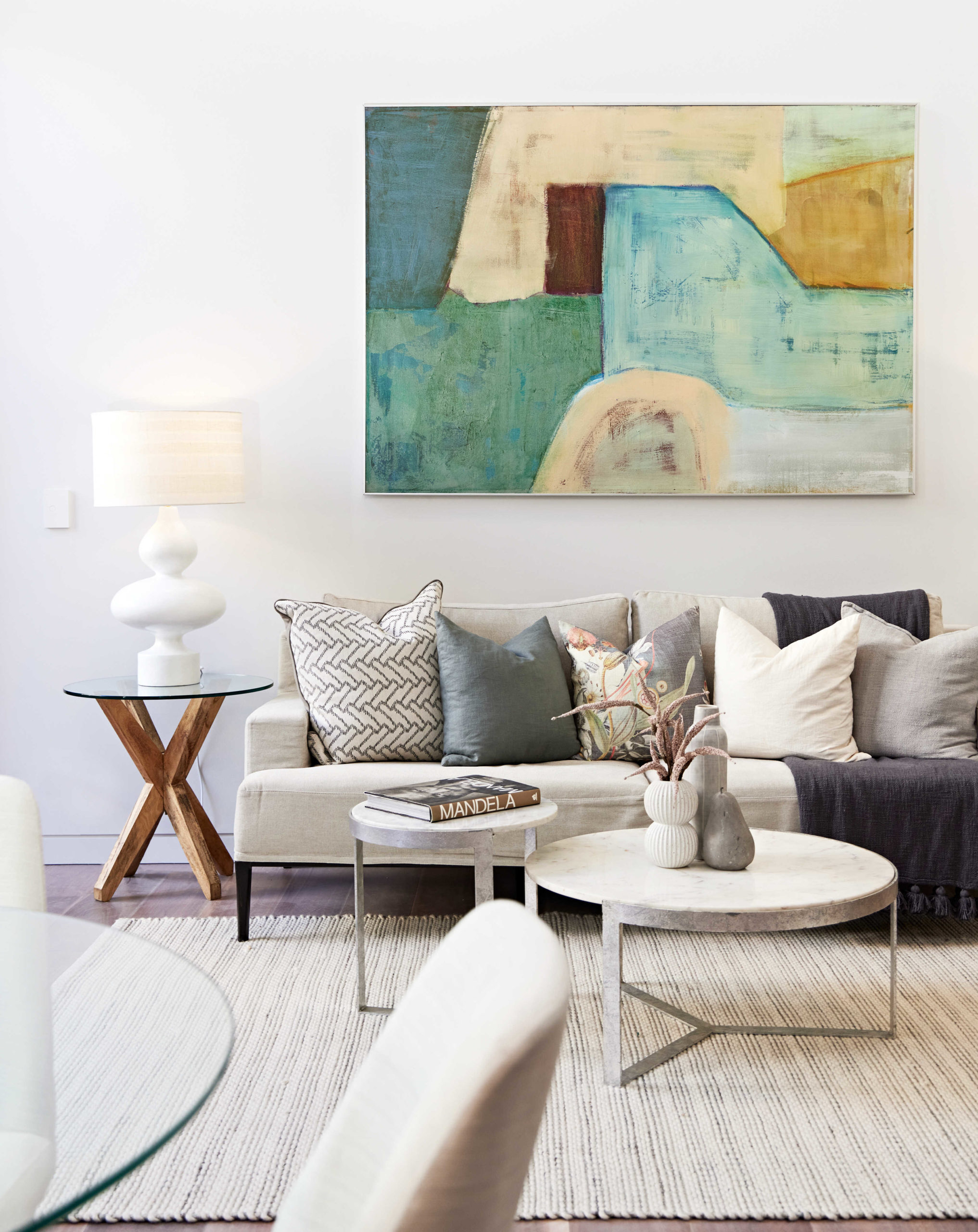 Photography by: Nick De Lorenzo-Haus Foto.
Deciding upon a colour palette is the first step to ensure your design vision is cohesive. Look at the colours already at play within the space. Draw on the accent colours you wish to highlight. You could draw inspiration from a colour palette in a piece of art, a key piece of furniture or accessories within the space. Choose complimentary colours which highlight pieces already in the space. Avoid using the same colour as your couch as cushions will disappear.
If you desire a monochromatic look, explore varying shades within that colour range and play with different patterns and textures eg linens, velour, suede etc. Creating a mood board with photos of your existing furniture, colour and fabric swatches with inspiration photos is a great way to map out your design before you commit.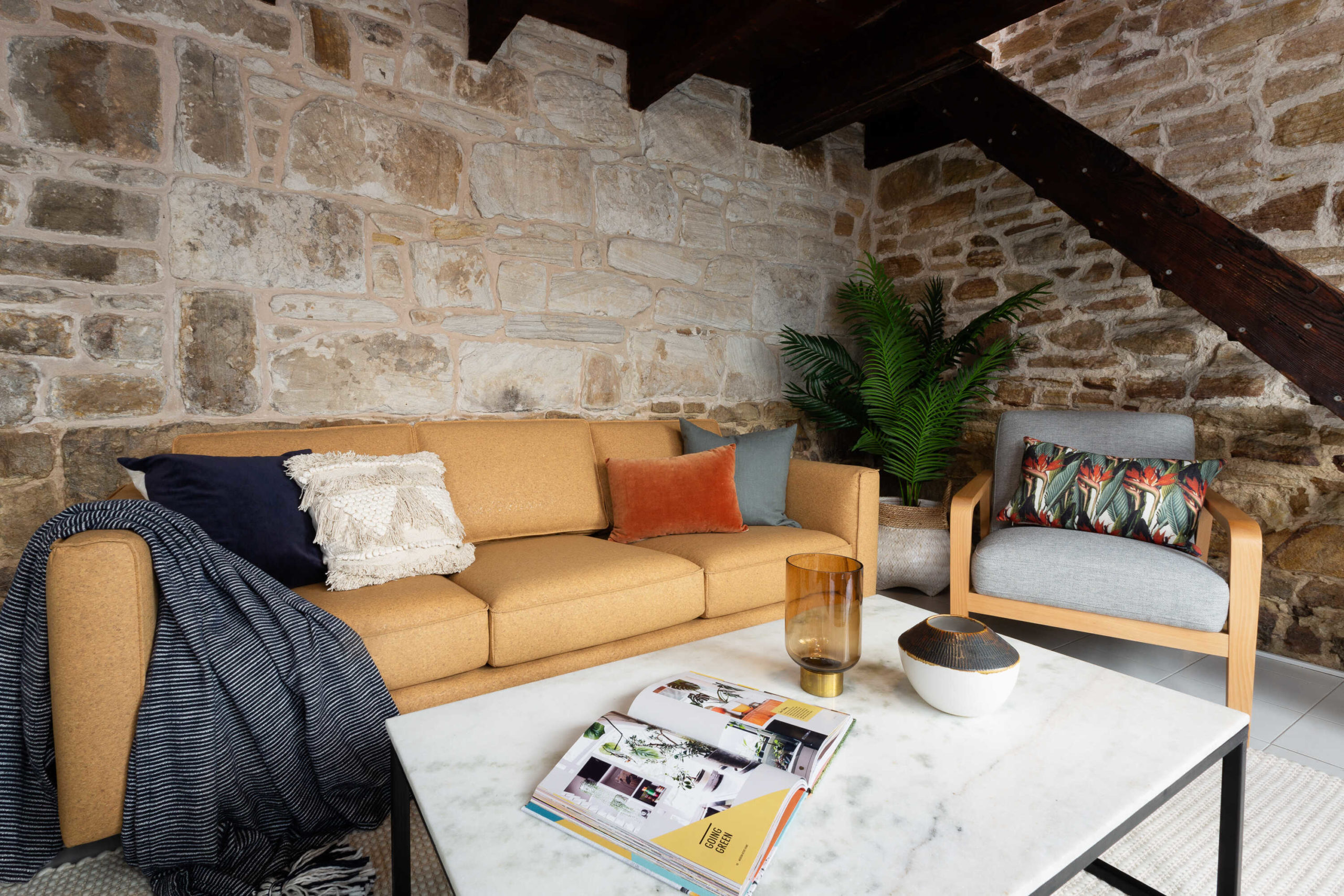 Choosing cushions of the same size and shape can be bland, create interest with an oversized cushion, round cushion or even a lumbar cushion. As a rule of thumb choose only one or two decorative or unusually shaped cushions. Too many feature or smaller cushions will look bitsy and messy. You want to create a cohesive flow. As well as being beautiful your sofa needs to be functional, large square cushions will provide the most comfort with the smaller lumbar or shaped cushions being purely decorative. Choose a background base for the large cushions that pulls together the different tones in your room, then frame with smaller cushions in front. Layering is crucial to achieving a luxurious Instagram worthy look.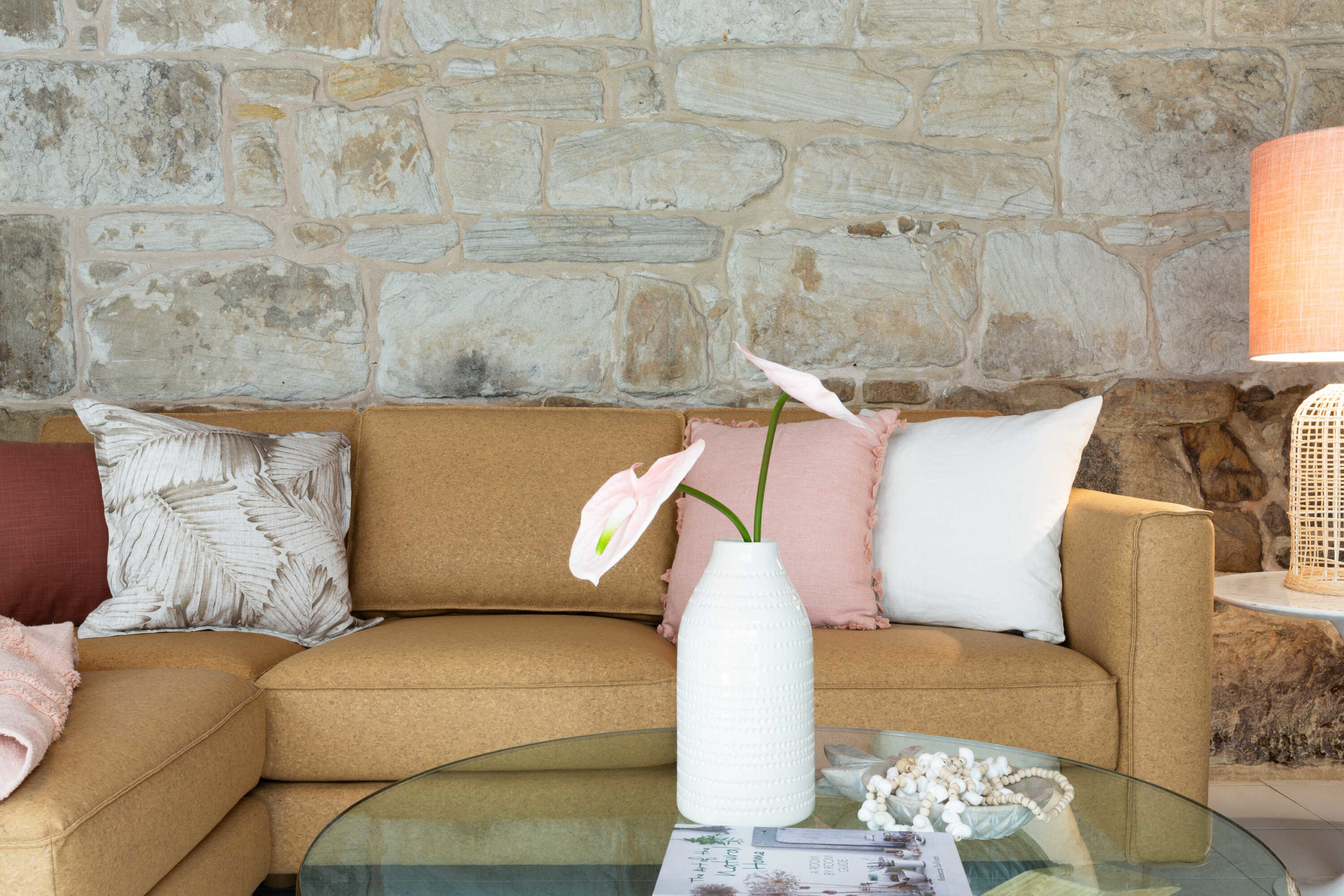 Texture and pattern are your friend, without them your cushion arrangement will look flat and lack depth. When choosing a texture think about the texture of the couch itself. To ensure your couch pops, avoid the same cushion fabric as the couch. For example, if you have a velvet couch avoid velvet cushions. For a linen lounge, if you want to use linen cushions use cushions with a different linen texture, a bigger weave or a pattern, which will create a distinct separation from the sofa.
Our stylists love playing with patterns and texture. Always balance a pattered cushion with a plain cushion to create unity within your look, too much pattern will overwhelm the space. Work with the texture of your sofa, if your sofa is shiny you may want to accessories with matte cushions. For example our stylist avoided leather or suede look cushions when styling the Koala Cork Sofa, instead opting for softer linens which bring warmth into the space as well as accentuate the finish of the lounge. A chunky knit or linen throw is a great way finish the look, adding a bold hit of texture and colour.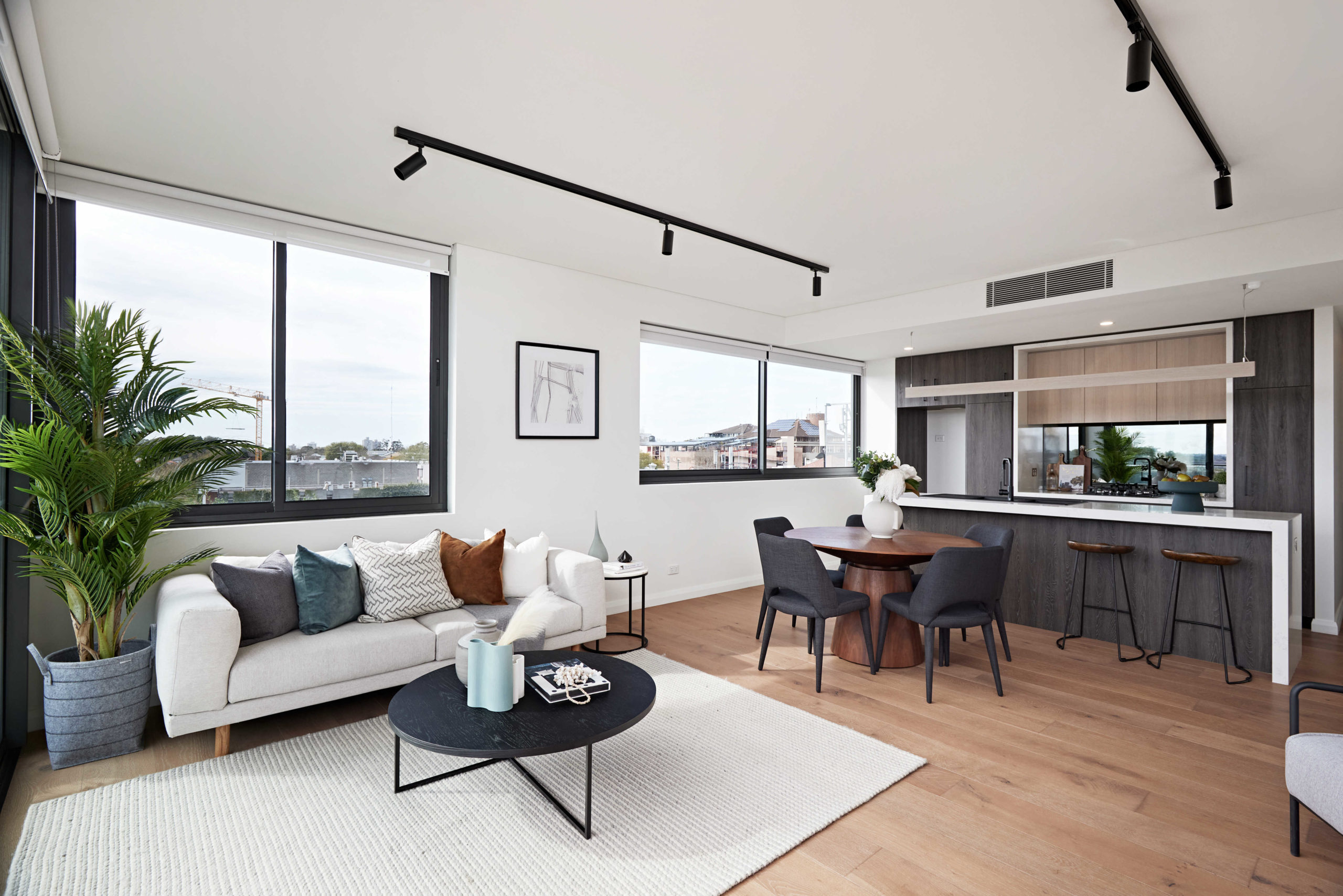 Photography by: Nick De Lorenzo-Haus Foto.
When it comes to cushions styling less is not always more, but too much can be disastrous. When deciding on the number of cushions, think luxurious but not overcrowded. Odd number cushions are more interesting and are suited to a modern eclectic look. A classic style best suits an even number of cushions and a symmetrical look. Five cushions is an appropriate number for a 2 – 2.5 seater. A three seater or higher requires 6-8 cushions.
Choosing a quality insert will make all the difference to the overall look of your cushions. Feather filled inserts are the best as they make cushions look fluffy and full and last longer with daily use compared to cheap foam alternatives. When choosing a cushion insert, size matters. For a plumper fuller look choose an insert slightly larger than your cushion cover.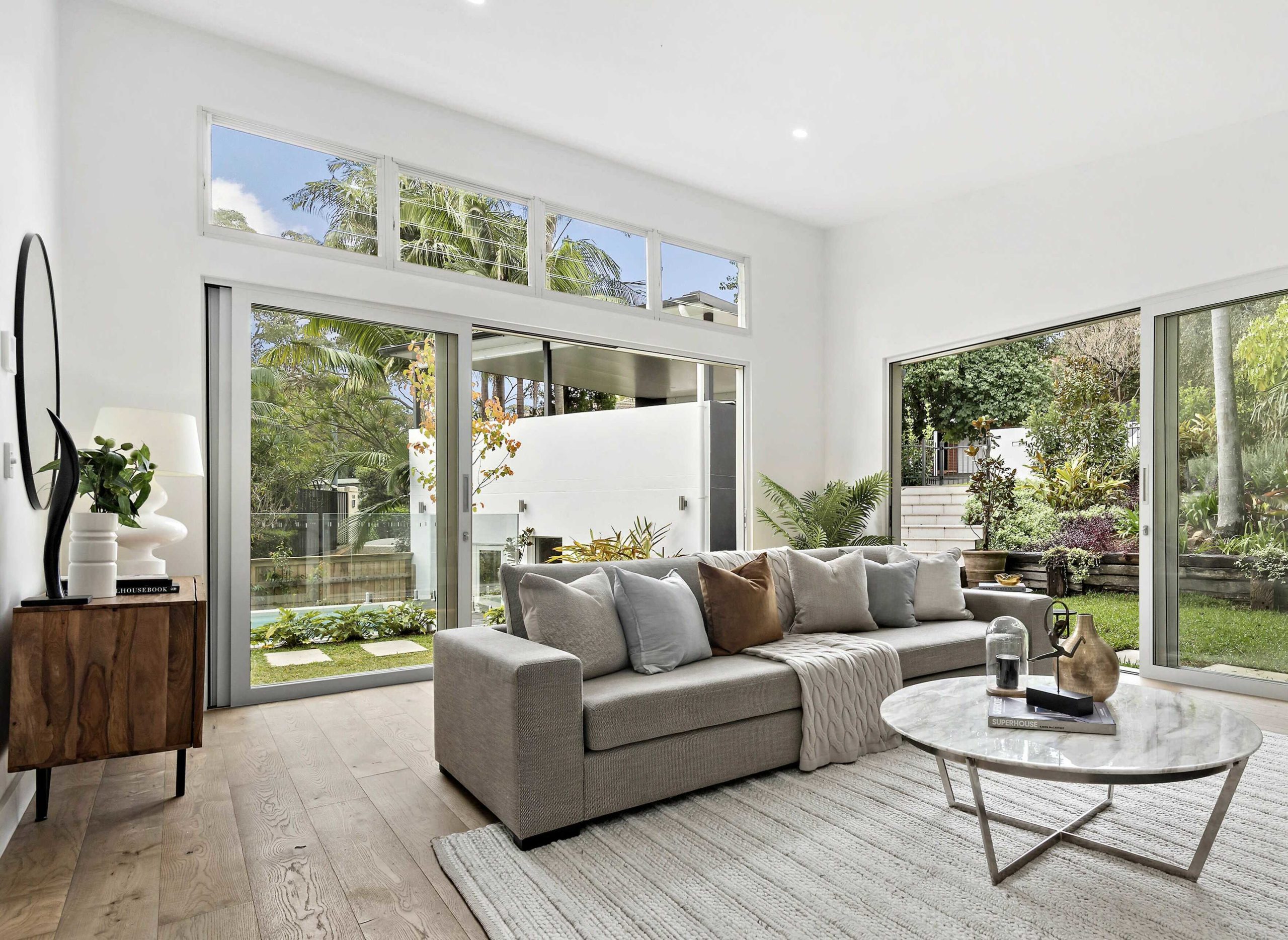 I sat down with EVOLVE stylist and owner of cushion company Escape to Paradise Sacha Alagich to discuss her cushions arranging tips. "When I style cushions for a living room, I select one or two main colours and then neutral or beige supporting cushions. It is good to have one bolder print placed towards the middle of the lounge, but just off to the side and flow out the other colours towards the edge with a darker colour on the other edge to anchor the look. To get the perfect "chop" look, use feather inserts to have a fuller cushion. Pull the edges of the cushion out to make it square and symmetrical, and then with a swift movement chop in the middle."
When it comes to arranging your cushions have fun! There is no hard and fast way cushions should be displayed, they are a reflection of you and your unique style.
Interested in our Interior Design Services? We offer our services to homes throughout Sydney. If you're ready to learn more, please don't hesitate to contact us.
Understand the space to create a flow
Please get in touch. We would love to hear from you.
Have queries? Check out our FAQ