5 Tips to mix Antique and Modern Decor Styles
Whether it is a flea market find or family heirloom, decorating with antiques can create a sense of history and uniqueness in your space. However, many find it difficult to incorporate antiques into a modern home décor. The juxtaposition of contemporary pieces with antiques will make a room feel fresh and alive. A well-crafted dresser or coffee table will far outlive the trends of today, a great antique piece is an investment.  Many struggle to style with antiques and fear that their house will end up looking like a museum rather than a comfortable space to live. Our stylists have put together five tips to help you create your perfectly balanced space.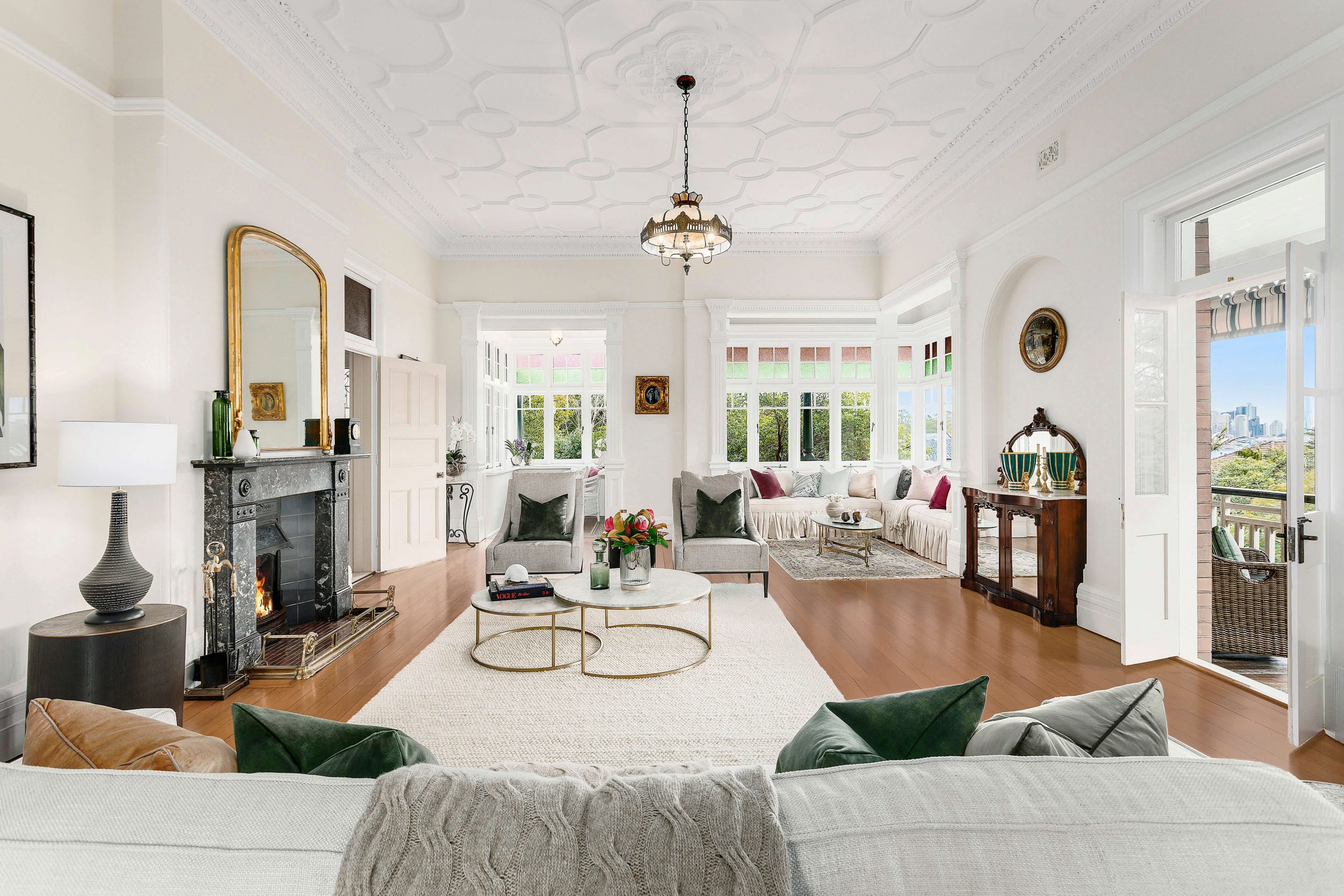 Although many people prefer to decorate their home in just one style whether its modern or shabby chic, our stylists find mixing different eras and looks is a wonderful way to add personality and showcase your style. However, you must have a direction and plan as balance is everything, you do not want your space to become a mish mash of random items. Instead you want your space to feel curated and well thought out. Plan the exact piece you wish to purchase by measuring the space and choose a colour palette or type of wood that will compliment your existing furniture. Think about where you want to place your antique. A mood board with a colour palette and your key piece is a great way to see how the room will come together before you commit to purchases. However, we know this is not always possible as sometimes a piece just captures your heart or may be inherited. In this case you can create a flow by using accessories such as cushions and a vase to tie the look together, exploring colours found in the antique item across the room.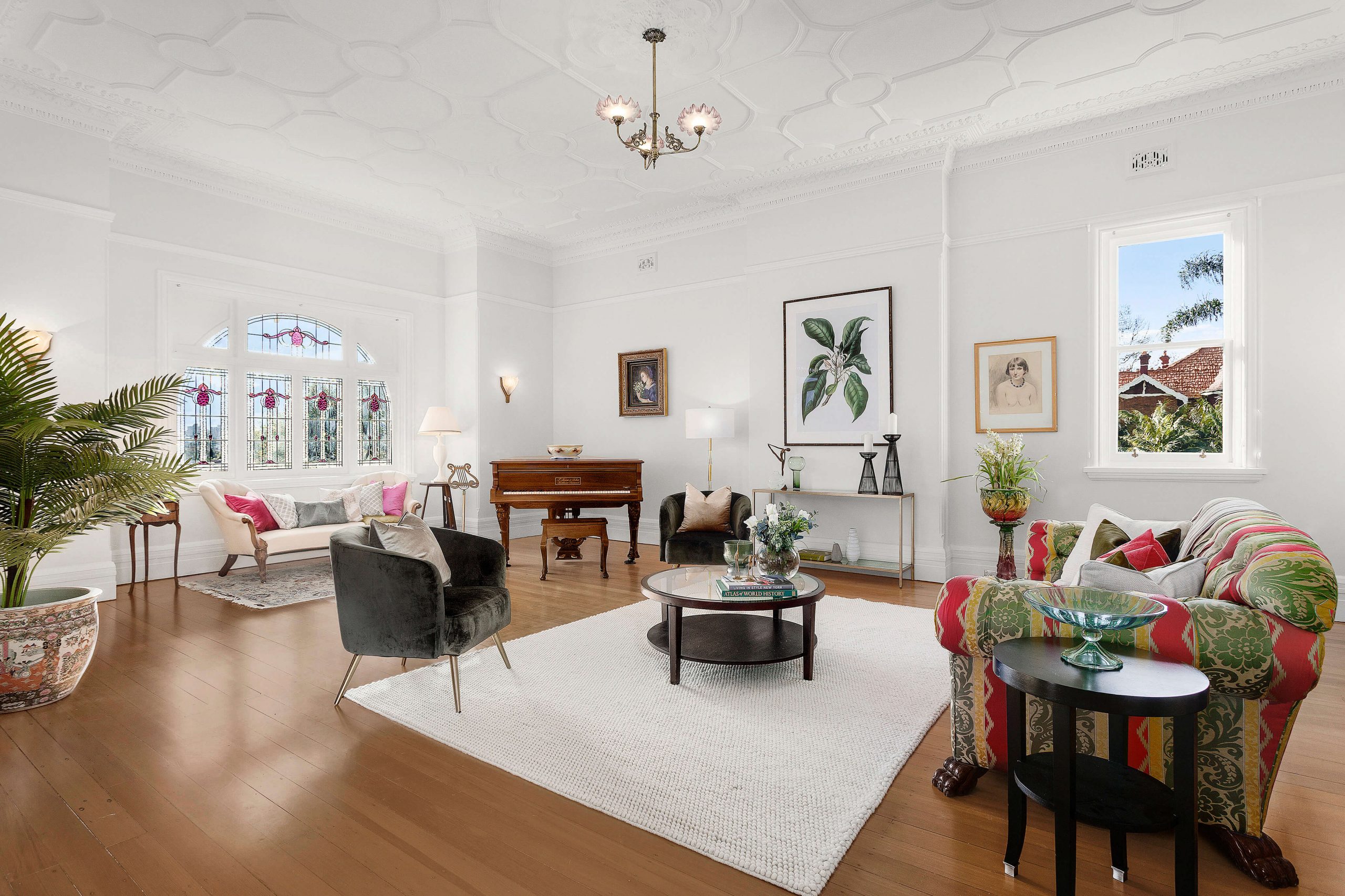 The best way to achieve great style with antiques is to balance the piece with something modern. For instance, the above property we partially styled in Mosman, our stylists balanced the bright red and green Victorian lounge with a modern green velvet chair and plant print artwork. Varying the shade of green to tone down the bold antique lounge and keep the space feeling fresh, light and cohesive. The contrast between the old and new accentuates the antique lounge whilst the neutral white carpet ensures it blends well into the space. It's all about creating balance.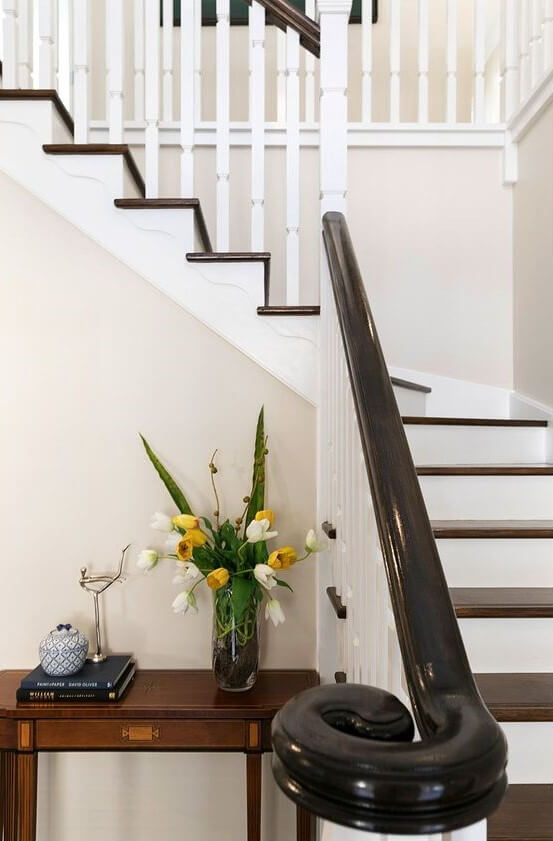 Choosing one antique statement piece per room is usually a good approach. Antique furniture does not always have to be a large center piece such as a lounge or dining table, it can be more subtle in the form of rugs, accessories, lighting, or side tables. If your antique piece still does not suit your home, consider giving it a refresh, such as recovering soft furnishing with modern prints or neutral linens. Another approach is to integrate your antique with new world furniture such as a classic antique table coupled with  new contemporary fabric dining chairs or place a modern lamp on an antique table. This creates contrast and make your statement piece blend with its modern surrounds.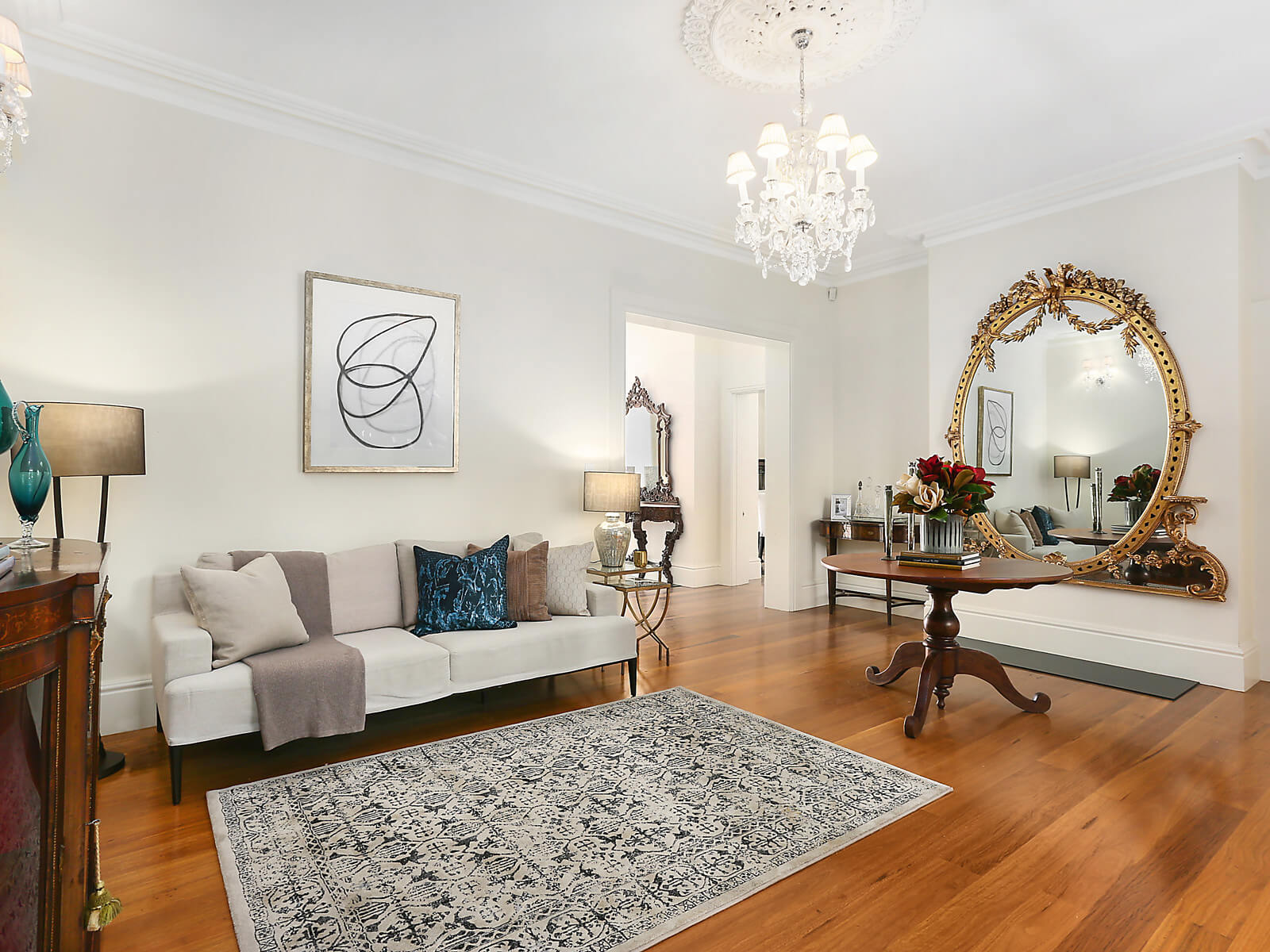 Beginning with accent pieces rather than furniture is a great way to dip you toe in the world of styling with antiques. Whether it be a bowl, rug, beautiful lamp or a mirror, accents gives a space personality. It also allows you to play a little more freely with mixes of styles and periods. Search online and at local markets for bargains before working your way up the larger more expensive pieces. Also, antique accent pieces can be fun to source whist travelling as they make great travel mementos. Accents pieces are also a great way to add colour to your home and are more easily interchangeable if you move home or want to rearrange the room.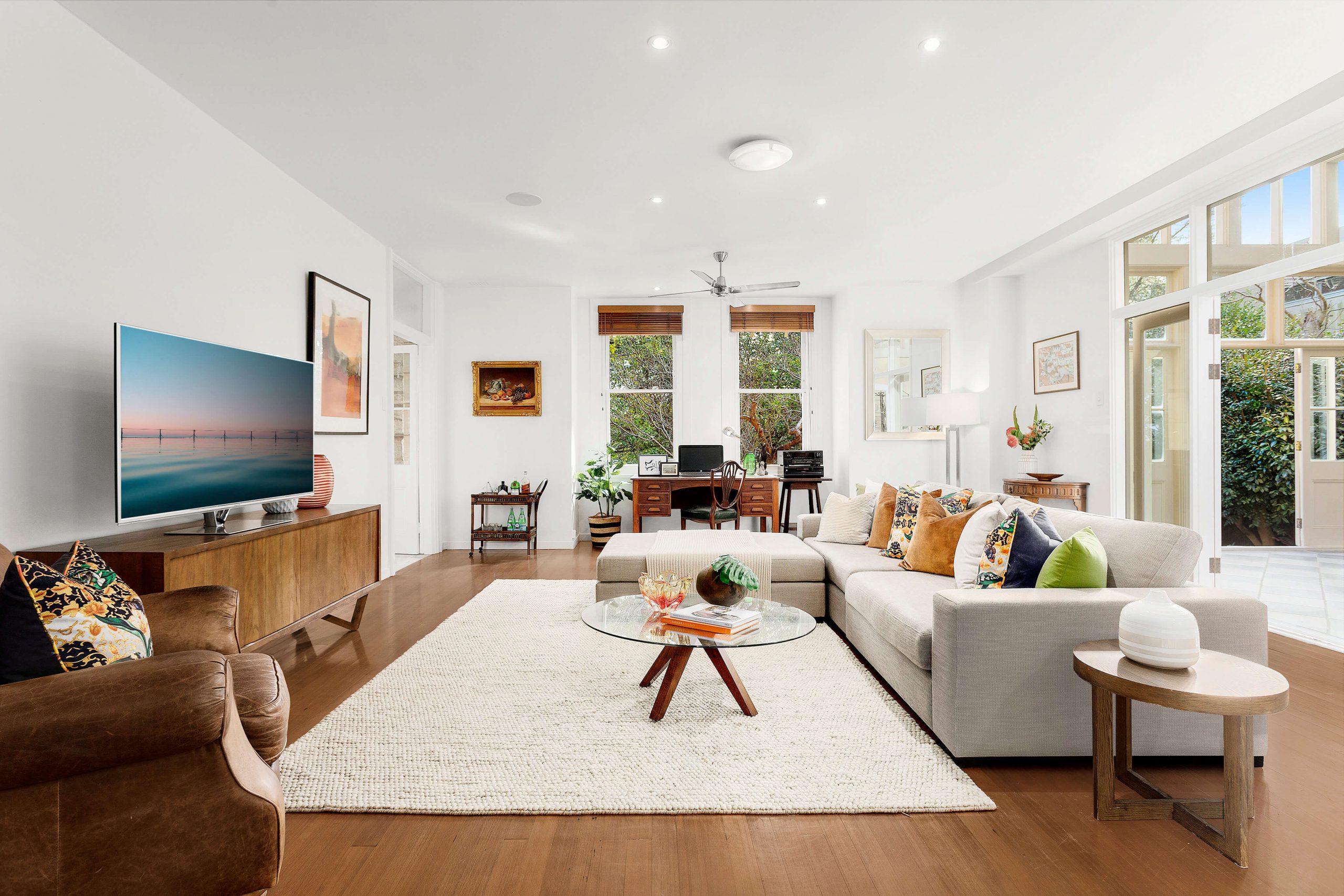 Don't be afraid to mix styles and periods. Pair 1950's glassware with a contemporary coffee table or a French antique writing desk with a 1970s bold orange chair. As long as you balance scale, colours and proportion your room will come together. Regardless you shouldn't sacrifice using items you love. Give your home some character by Incorporating antiques into your home in a small way through shelves lined with vintage books or a kitchen styled with old fashion copper pots. Best of all antiques are one of a kind and give you the freedom to express your personal style whether its quirky or classic.
Evolve hopes you use our stylist's tips to turn your home into an inspiring, warm and unique space.
Interested in our Interior Design Services? We offer our services to homes throughout Sydney. If you're ready to learn more, please don't hesitate to contact us. https://evolvegp.com.au/contact/
Understand the space to create a flow
Please get in touch. We would love to hear from you.
Have queries? Check out our FAQ