4 Tips on How To Style With Wallpaper
Wallpaper is making a comeback. No longer is it a trend of the 80's or a feature of an 18th century themed country house, twenty twenty-one is the year of the wallpaper. You like it on the walls of your favorite restaurant or hotel lobby, but will it suit your home? Although many people find the idea of using wallpaper in their home daunting, choosing a bold or quirky print does not have to be polarizing. Minimalism is out in the new year, wallpaper is great way to express your personality and eclecticism, as well as add a sense of luxury to your home. Whether you choose a bold playful print or opt for a more muted elegant textured paper, it is guaranteed to be the talking point of any room. Evolve has put together four tips to help you pick the best accent wallpaper to create your dream space.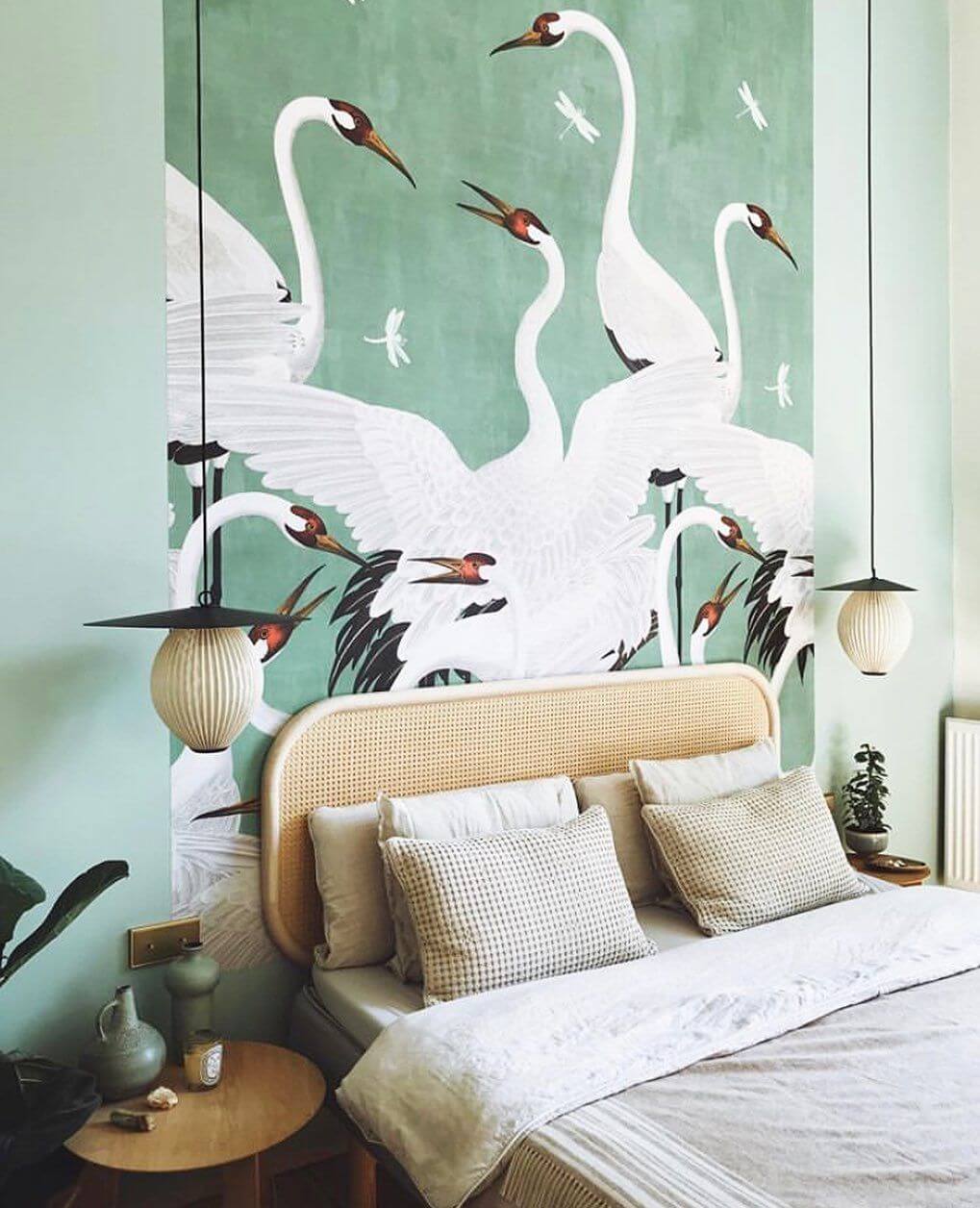 Wallpaper by Gucci : Green Heron Print Design: by @timlabenda
Australia is famous for its wallpaper designers from the retro Florence Broadhurst to the modern Boutique designer Kerrie Brown . Begin by thinking about the size of the room you wish to wallpaper. A smaller room should have a smaller print and larger rooms a larger print. Too small of a pattern in a large room will make the space feel fussy and too large a print in a small space will overwhelm the senses. Think about the style of wallpaper you want, do you want a simple stripe or plain textured paper, or even a bold print. Are you after individual panels or a wall paper mural which consists of many panels that make up one large feature image. Take your time making decisions, visit wallpaper show rooms and see the print and finish in person, shop around and utilize samples. You can purchase wallpaper samples and tape it to the wall or create a mood board to see how the print will work with your existing furniture.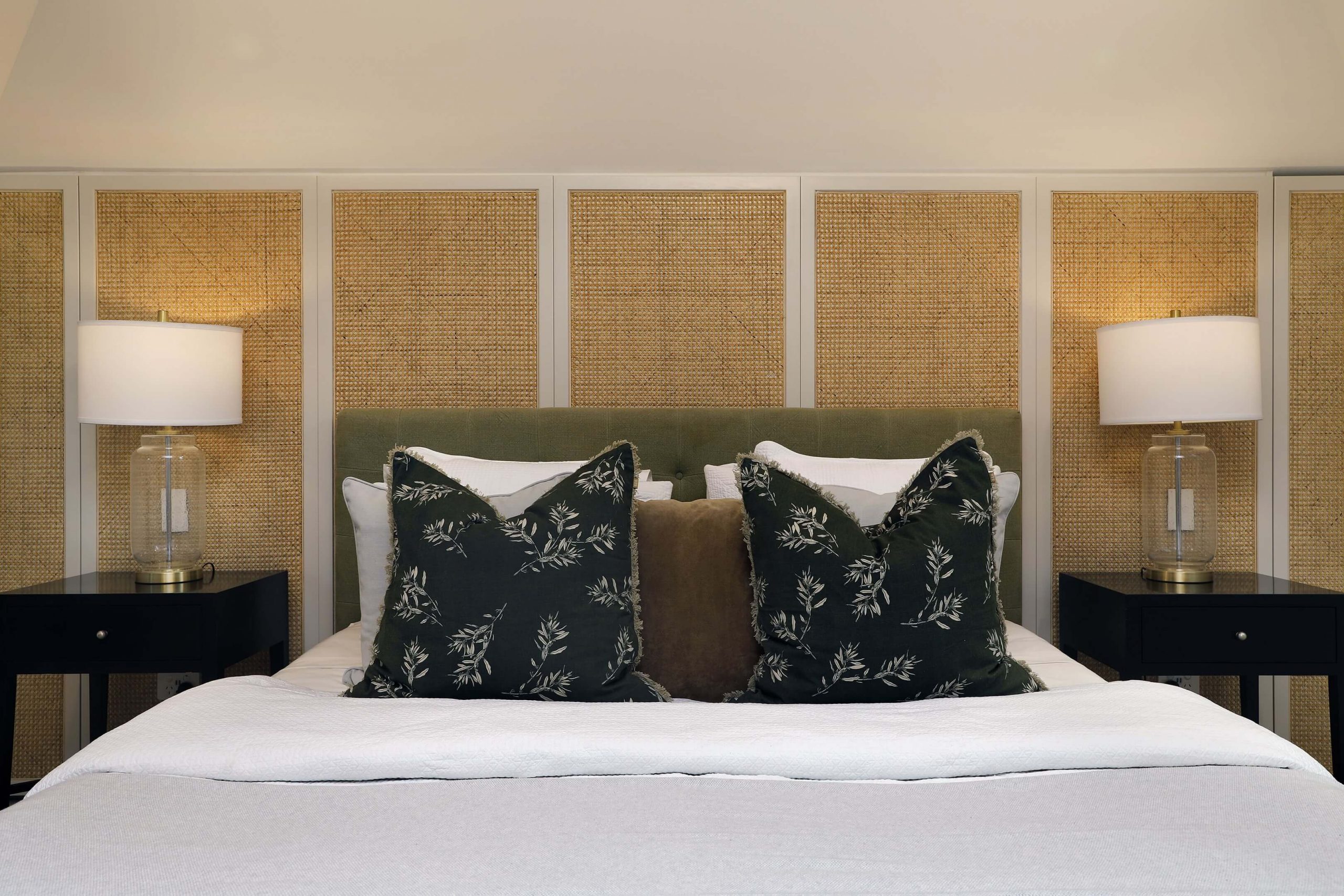 Think about the feel and style of your home when choosing a print are you going for eclectic chic, luxurious modern or country manor? Do you want a bold palm leaf print, or a textured wicker finish wallpaper suited to a beach house or Hamptons vibe? Consider how you want to use the wallpaper in the space. Do you want a feature wall, whole room, or a half wall look? Wallpaper is extremely versatile and can be used in many ways. Think about playing with wallpaper in the bathroom or as a substitute to a headboard in the bedroom. Take your time choosing and experiment with the way the light changes throughout the day in the space with your sample to guarantee you will love the finished look for many years to come.
Play With Texture And Illusion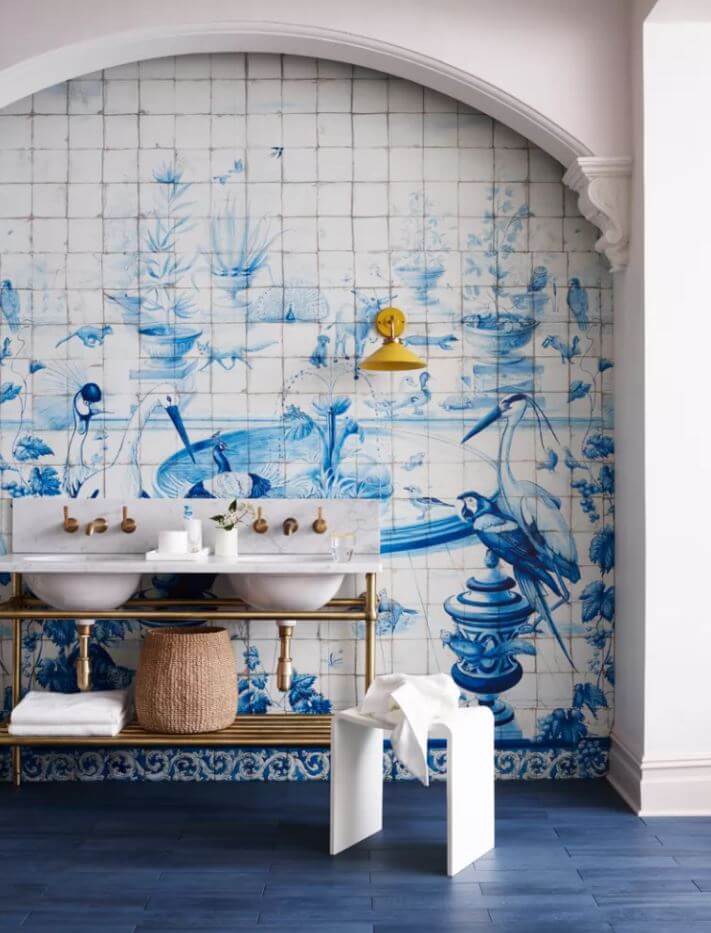 Image from Livingetc :Tile wall paper by Pierre Frey
Wallpaper comes in a variety of finishes, textures, and patterns, both bold and muted. Modern wall papers are moving away from traditional paper and can be made of different materials such as cork, silk or even rattan. Cork and rattan wallpaper not only make for a beautiful texture aesthetic, they are sustainable. Playing with an optical illusion or trompe-l'œil which literally translates as trick of the eye wallpaper is very trendy for 2021. See the above tiled wallpaper by Pierre Frey made to look like aged vintage tiles. Pierre also has a range of full wall landscapes which make you feel as if you have stepped into the jungle.
Pairing Your Furnishings With Wallpaper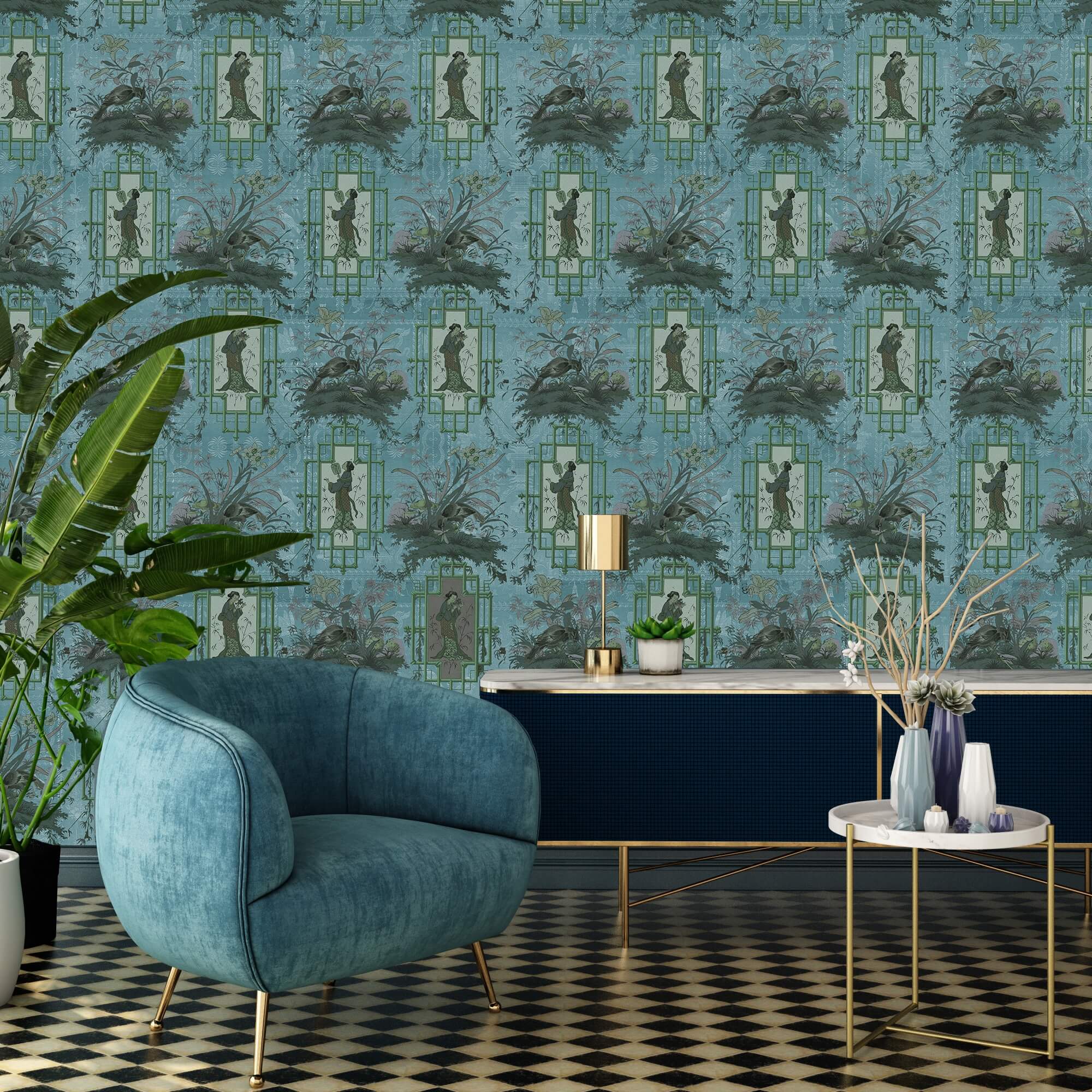 Kerrie Brown Designs: Chinoiserie Eldest Princess Blue
Paring your existing furniture with new wallpaper can be difficult and overwhelming. We suggest choosing key colours in the furniture you own and reflecting this palette in your chosen wallpaper. Complimentary colours can make a bold statement. Be careful not to choose wallpaper, furnishings, and accessories all in the same colour, your room will end up looking flat or too heavy, if it is all darker tones. Add layers by working with a palette of similar but varying shades. Take photos of your furniture with you to the wallpaper show room and do not be afraid to create an inspiration or look book with photos found online and in magazines that interest you. This is great way to establish what you like and do not like and allows you to experiment with varying styles until you find one that perfectly suits you and your home. If beginning fresh, start with your chosen wallpaper then work backwards to key furniture pieces and finally accessories and soft furnishings.
Evolve hopes our tips have given you the confidence to embrace wallpaper in your home.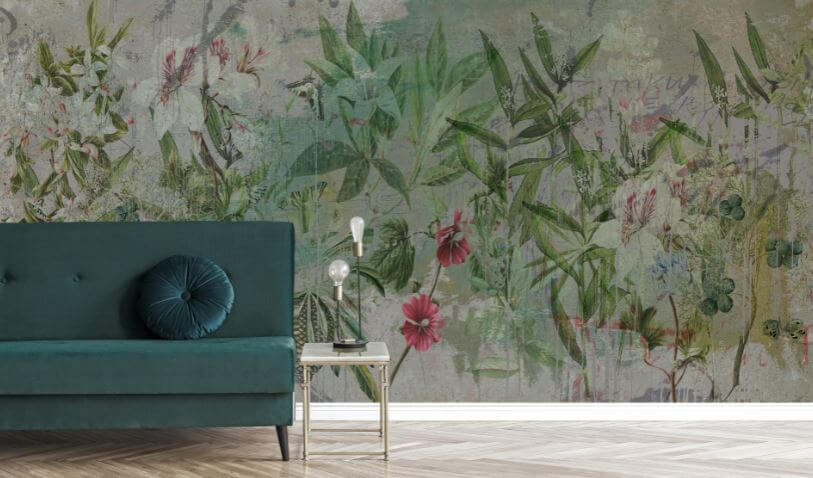 Kerrie Brown Designs: Wipe Out Pale Imitation
Interested in our Interior Design Services? We offer our services to homes throughout Sydney. If you're ready to learn more, please don't hesitate to contact us. https://evolvegp.com.au/contact/
Understand the space to create a flow
Please get in touch. We would love to hear from you.
Have queries? Check out our FAQ