5 Stylish Ways to Decorate your Coffee Table
Styling your coffee table is more of an art than you might think. As the central piece in your living room, and the place you unwind each evening with a cup of tea or glass of wine, are you happy with what's on your coffee table?
The biggest challenge is furnishing it with just enough items, but not so many that there's no room for any real functionality. Here are some stylist-approved ways to decorate your coffee table whilst maintaining the flow of the room.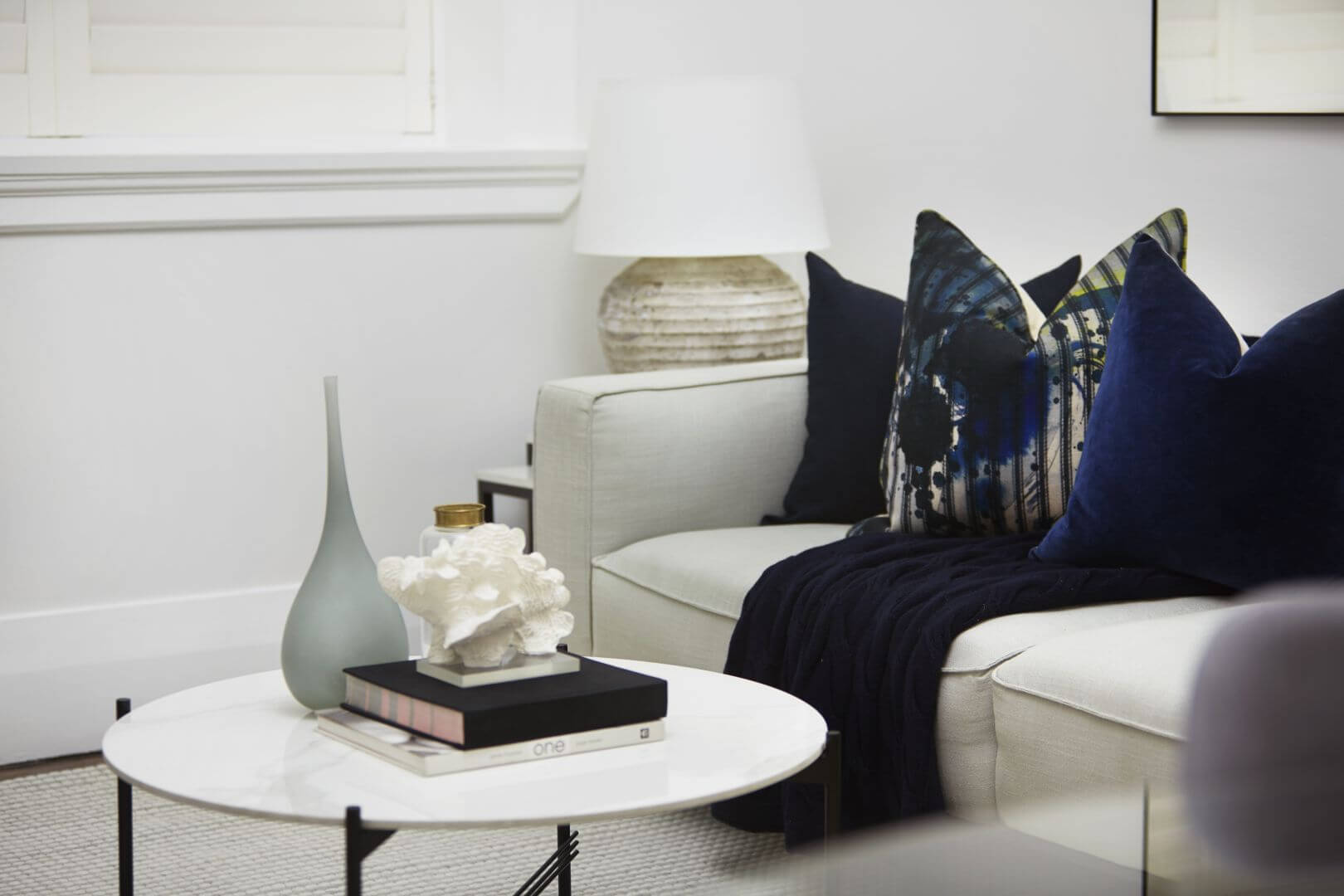 One simple trick to get both balance and functionality right is to begin with a base such as a tray or stacked books. This will provide a base area you can use to play around with items, to ensure they work together as a cohesive display. This can make just about any combination of display items look unified – and ensure you don't cover too much of the surface.
TIP: Use a large bowl, dish or tray as your base to help keep the table neat and tidy; store your remotes and coasters here.
Achieving compositional perfection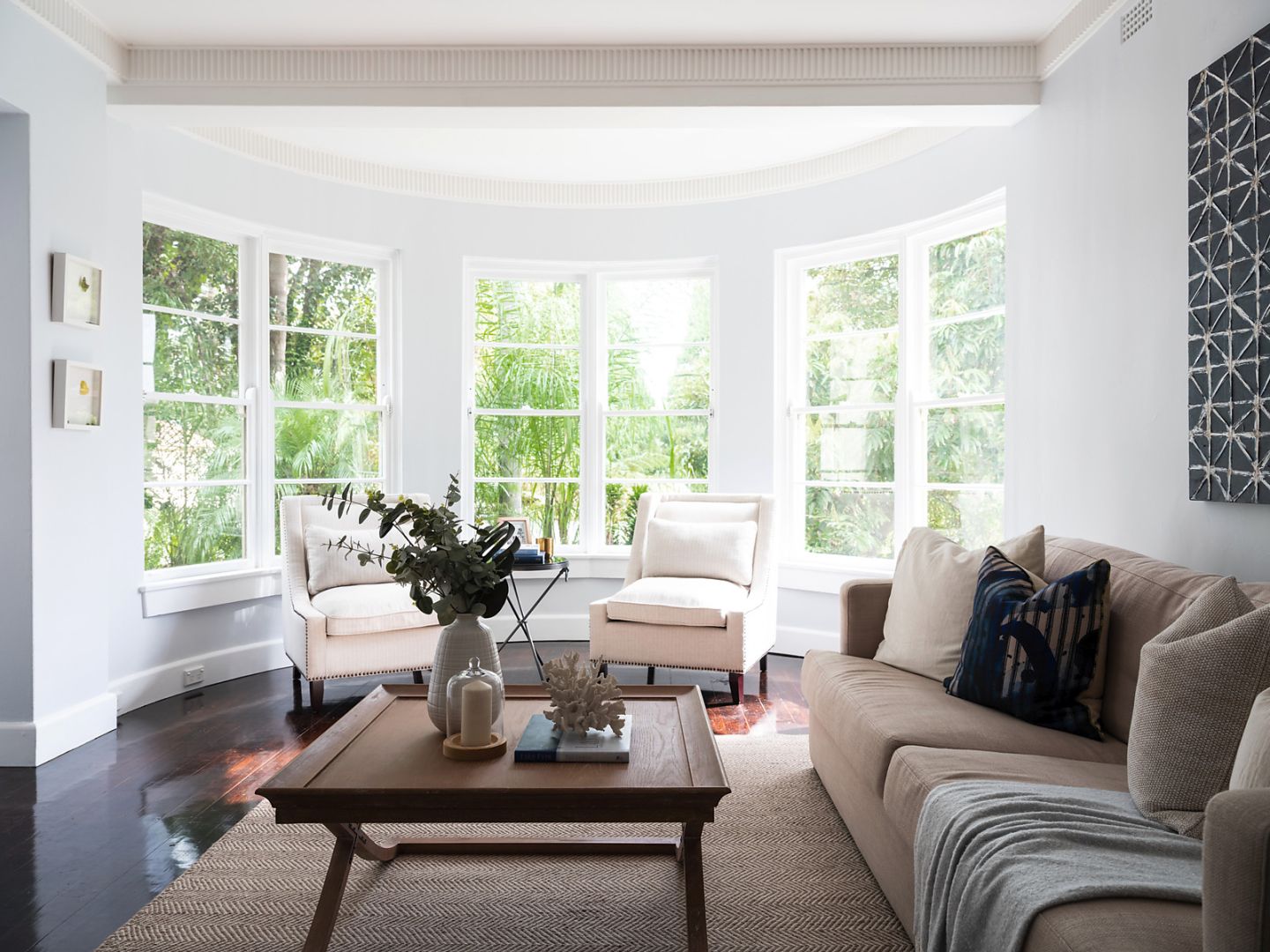 Getting the hang of composition takes practice and is usually a skill preserved for professional property stylists. To get the basics right, think about how items work together as a whole; do they connect by colour, shape or theme? You'll want the entire set to seem like a single entity, so experiment with placement until you achieve that.
Get the combination of colour, height and texture just right to take your coffee table to the next level and transform what's traditionally a simple piece of furniture into an eye-catching piece of art.
Rearrange your vignette each season for a simple update; think floral arrangements for spring and pine cones around Christmas.
Create flow within the room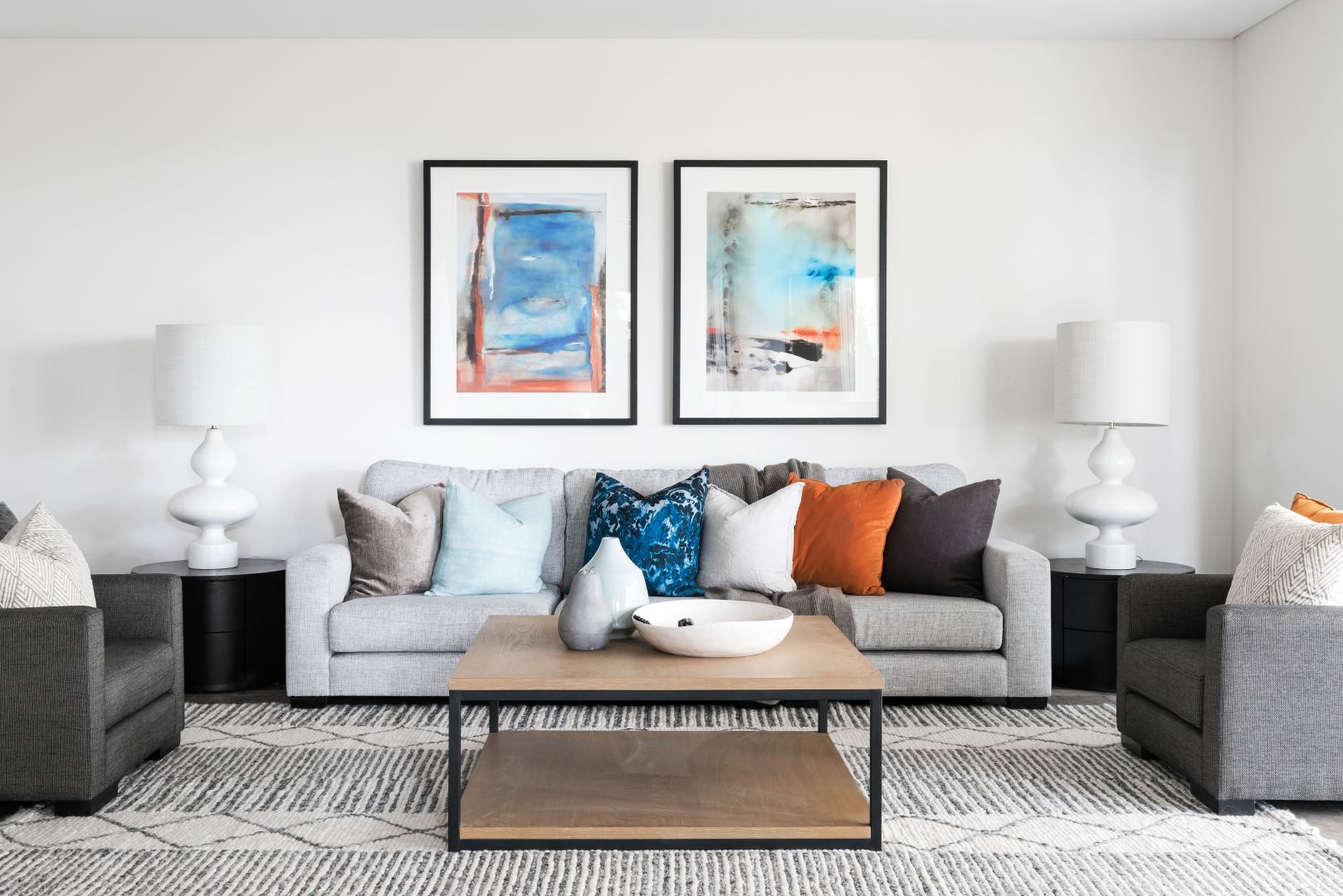 Your coffee table isn't a standalone feature and  has to work in harmony with the rest of the living room. Your coffee table should mimic the interior style, whether that's rustic, contemporary or minimalistic. A little contrast is okay to add interest, but generally you want objects to enhance the room, rather than stand out awkwardly.
Use decorations that mean something to you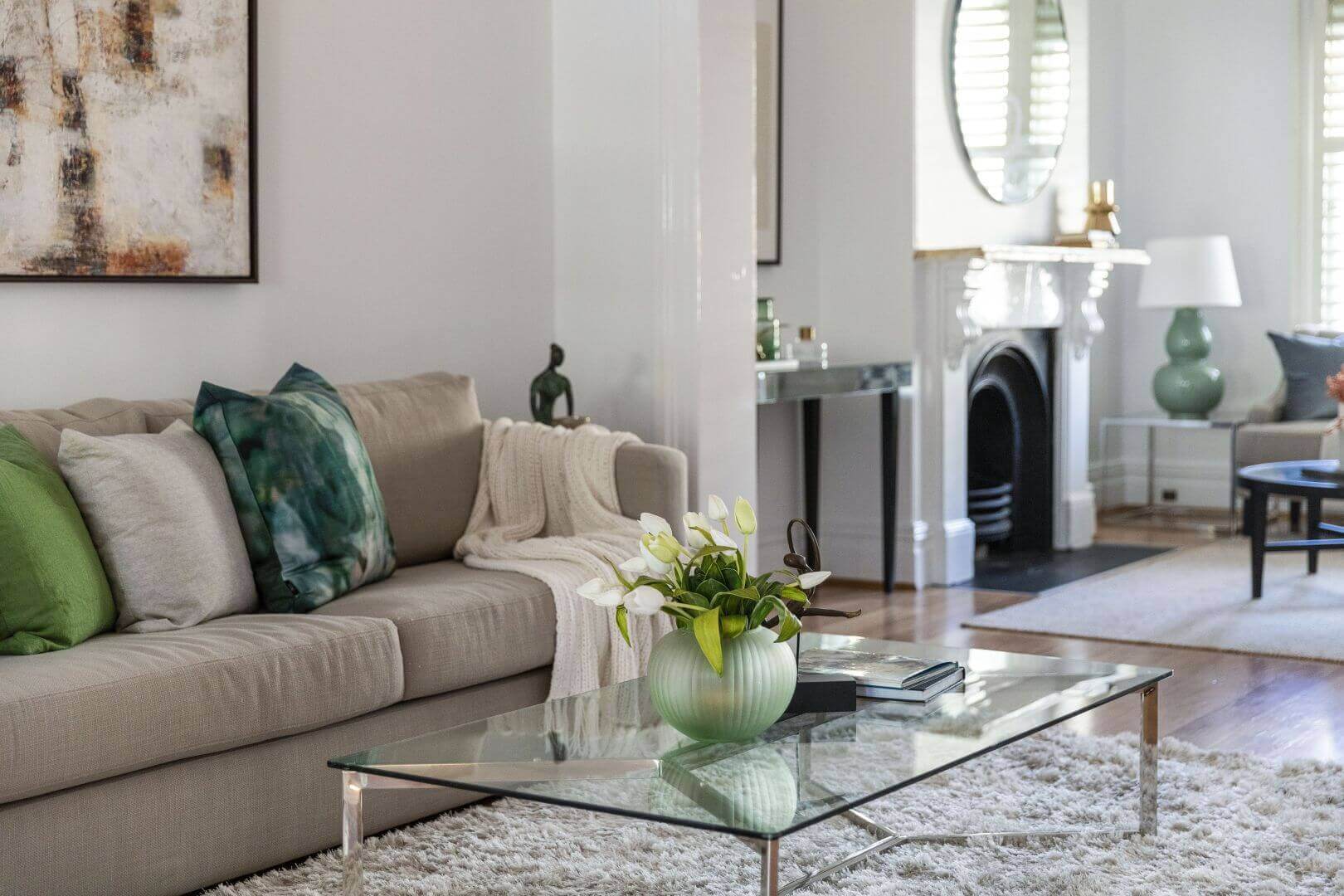 There's room to display your personality and the things you love on your table. Your favourite books, scented candles and even shells your little ones picked up at the beach all work well. Typical items like remote controls and lighters aren't so pretty, so keep these in a box while you put the more attractive pieces on display.
Meaningful decorations add interest to the room and make for a great talking point when you have guests over.
Make the table itself unique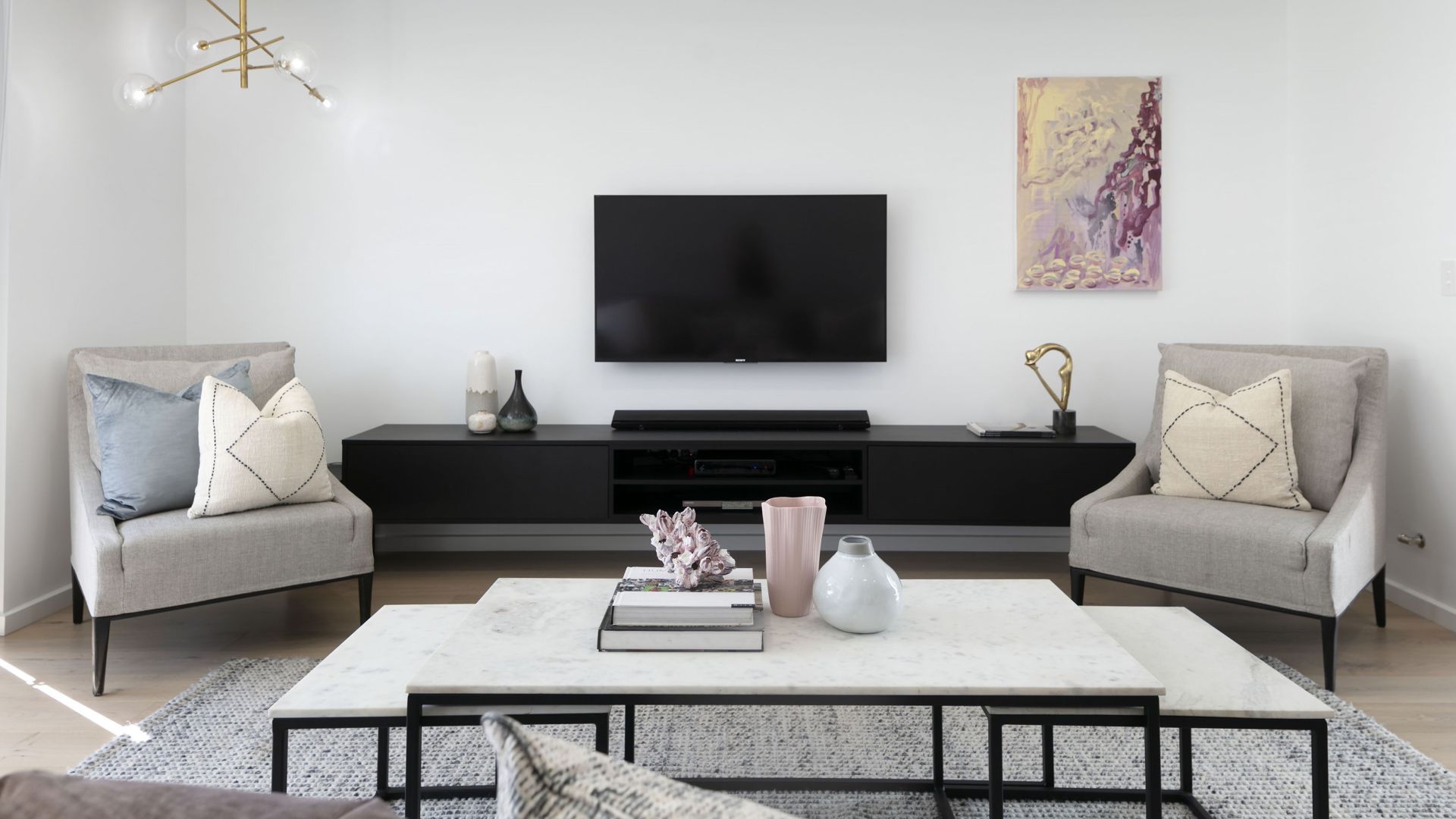 Your coffee table can be a statement in itself, particularly if you break the rules and opt for a number of small tables, rather than one large one. Choose an odd number of tables, like 3 or 5, and arrange them in a cluster in the centre of the room. You could get creative with different styles, colours and even heights here.
A glass-topped table gives you extra decoration opportunities, often being two-tiered to showcase more accessories. This takes up less visual space than other materials, placing all the focus on the items.
Get in touch with EVOLVE if you have any queries related to styling your home.