4 Tips To Find The Perfect Bedhead
Minimalism is out in 2021, bare walls can leave a space feeling unfinished and unloved, enter the humble bedhead. Selecting a bedhead that not only reflects your personal style and flare and is well made, guarantees it will last many years to come. The perfect bedhead will anchor a room and establish an overall style and colour scheme for your space. Headboards have made a comeback, there are so many different styes, shapes and materials available from a luxury velvet or linen to a coastal rattan bedhead. Evolve stylists have complied five tips to help you find your perfect bedhead and create your dream oasis.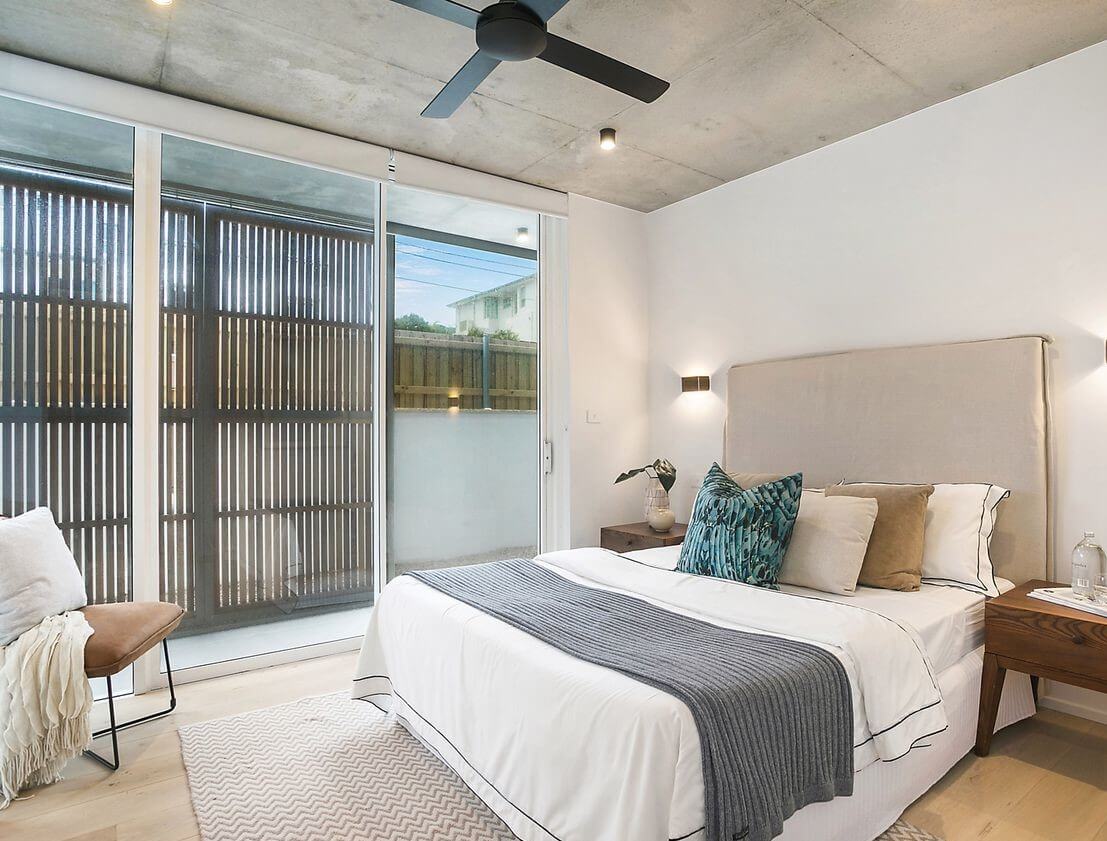 The first step to choosing the perfect bedhead is consider the space. Measure your room, size really matters when choosing a bedhead. You do not want your bedhead to overwhelm and overpower the space. If you have low ceilings consider a shorter bedhead, if you have high ceilings and a large room you should select a high and wide bedhead. Do you want your bedhead to overhang or perfectly align with your bed base? Measure your mattress and use tape to mark out the width and height of any potential bedheads on your wall so you can see how it will feel in the space. Consider the space between side walls and the bedhead, will your bedside tables proportionally look correct once a bedhead is added? Assembling a mood board will assist and will guarantee your new bedhead matches with your existing or other newly purchased bedroom pieces.
Choose A Colour Scheme and Texture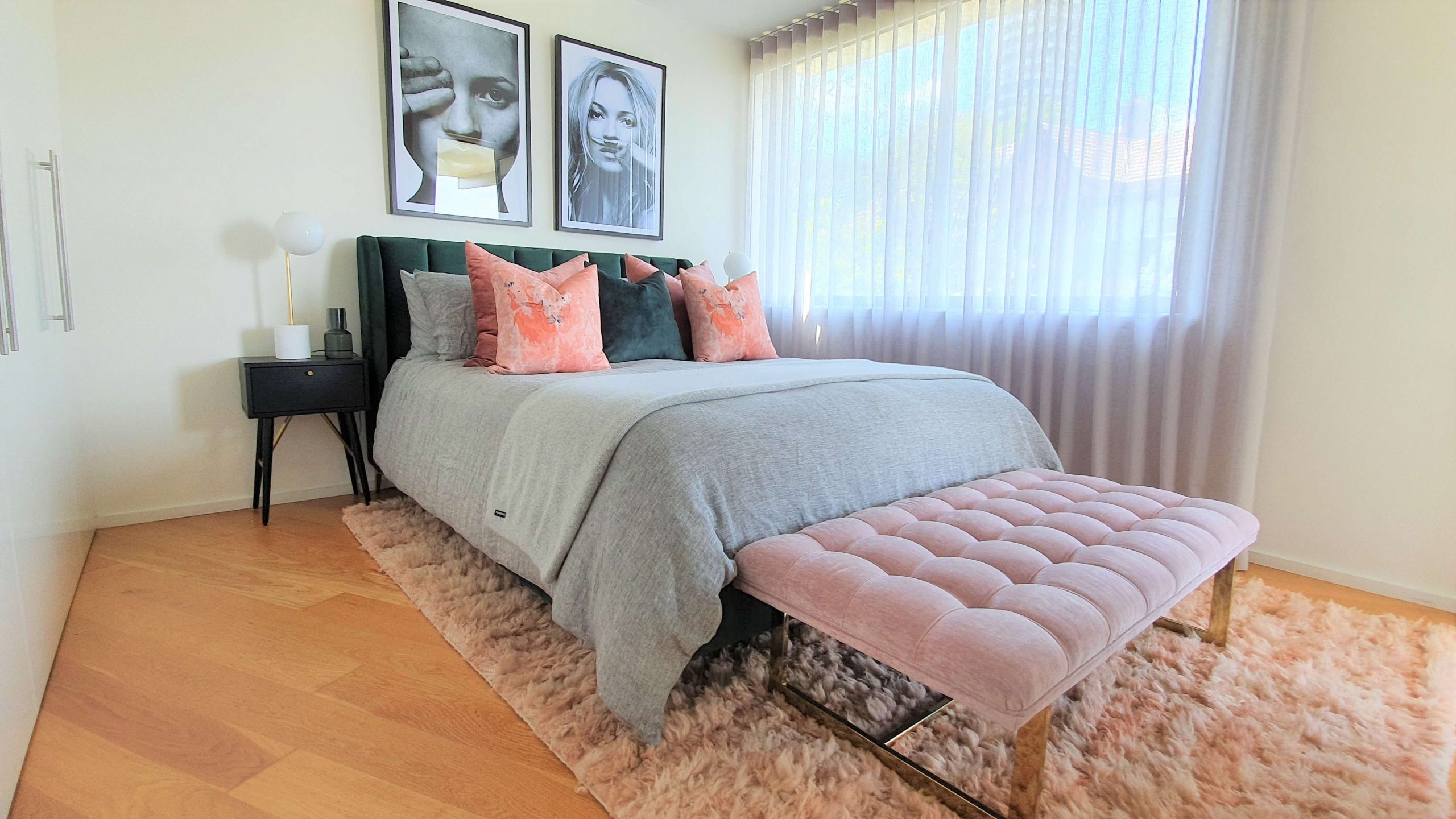 Think about your overall colour scheme and if you want the bedhead to be a bold feature. A neutral tone such a beige or grey is always a safe bet and leaves you free to explore bold coloured bedspreads, throws and cushions. Lighter colours work well in small spaces as they keep the space light and enhance the illusion of space. If you do decide to go with a bold coloured bed head, balance the bed with neutral linen and pale walls. Be playful with texture and consider your options for finishes. Do you explore a bedhead made of velvet, linen, rattan, cork or even timber? Texture can influence the way the room feels, velvet exudes luxury, whereas rattan and pale timber lean towards a coastal relaxed style.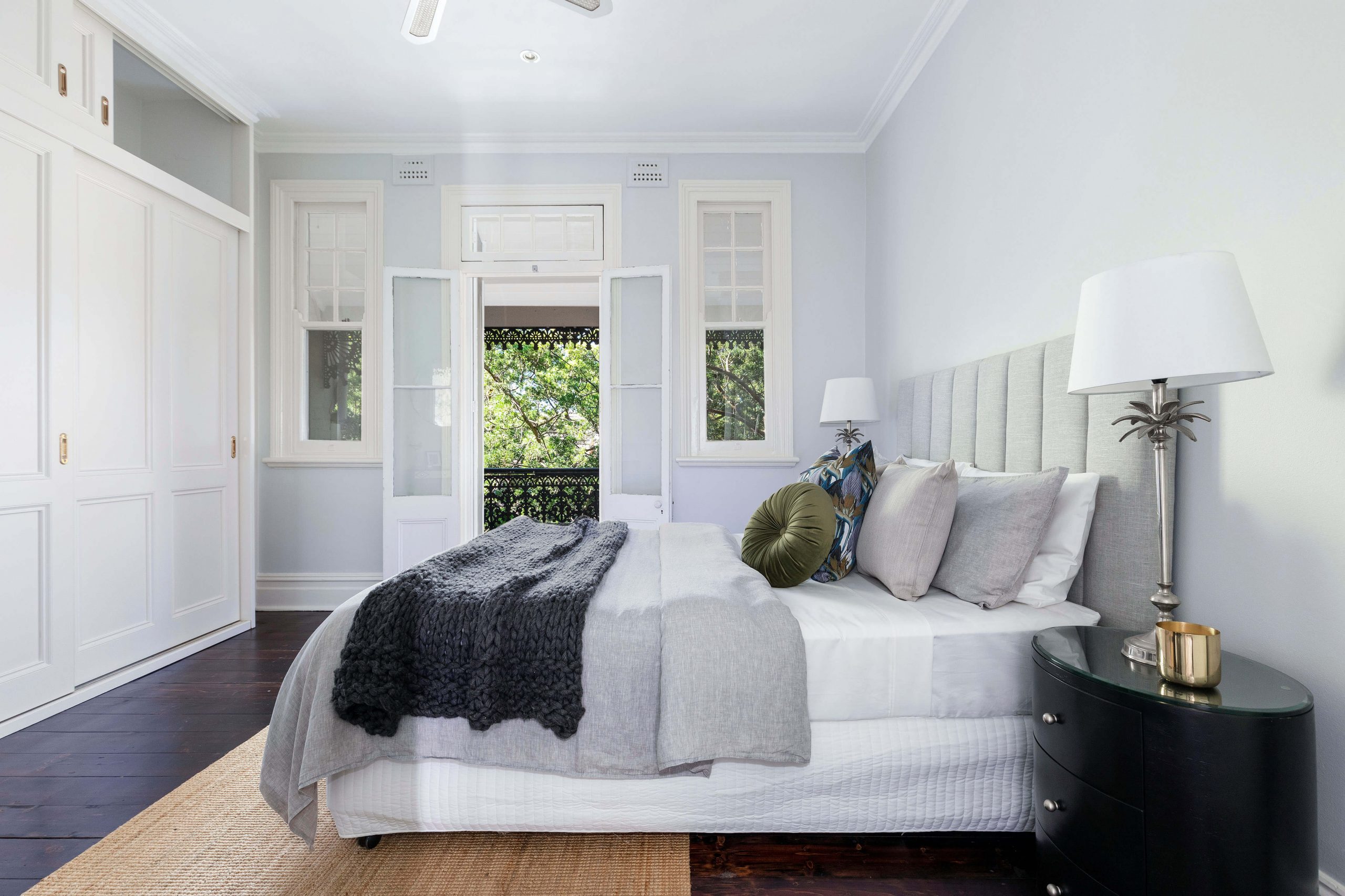 When choosing a style of bedhead, think about the rest of your home e.g is it coastal or classic or an industrial aesthetic. Draw inspiration from the way your home feels, try not to be too influenced by current trends, opt for a piece you know you will love for many years to come. Think about the shape of the bedhead you want. Do you want a more traditional square bedhead or a modern curved organic look? Do you want a quilted, timber, rattan, cane, leather or classic fabric with or without button detailing bedhead?  Spend time browsing the internet and making a mood board to help you stay on track when completing the overall look.
Aesthetic, Functionality and Practicality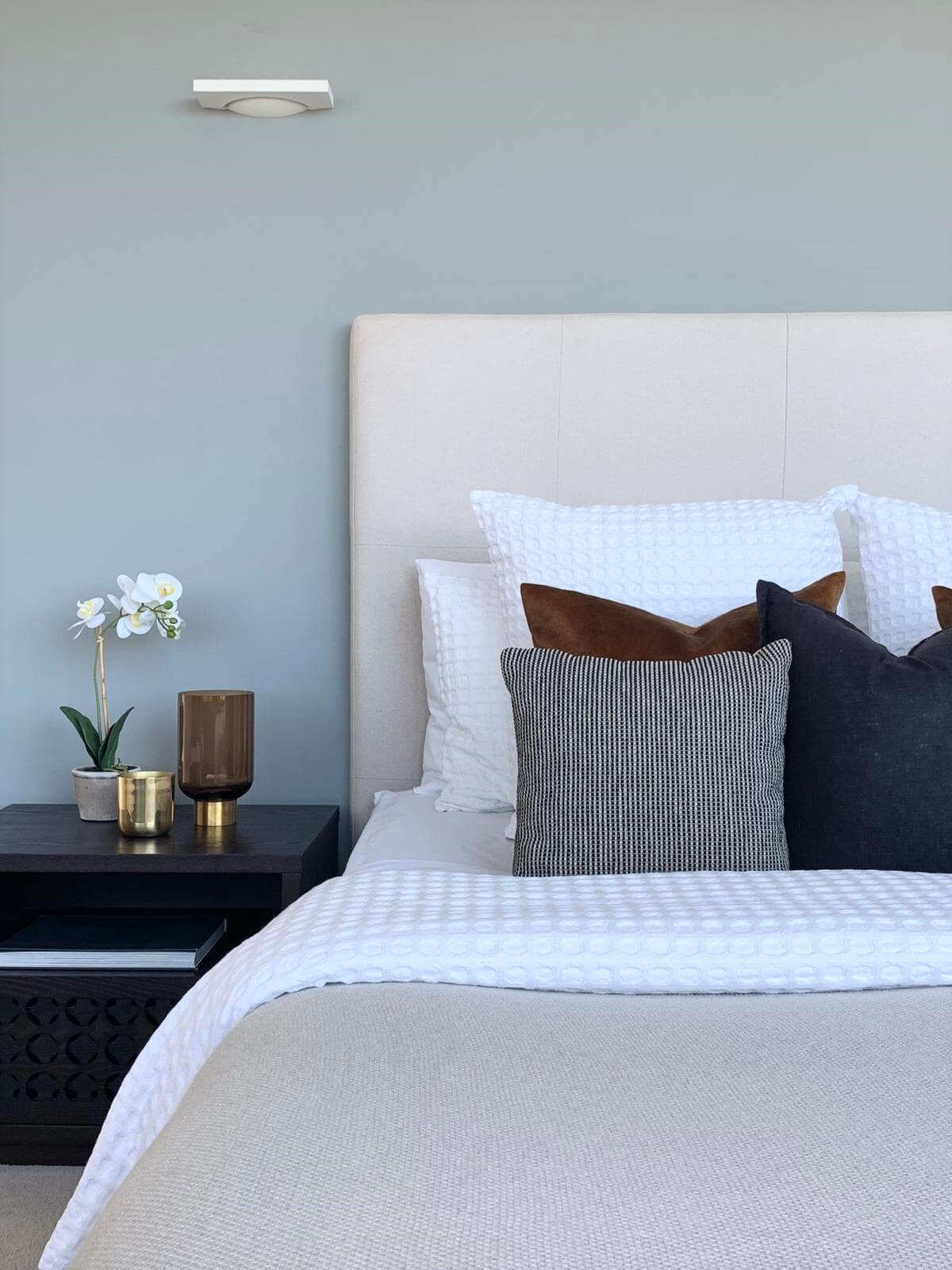 A freestanding bedhead without a bed end is the modern aesthetic, a full bed set tends to look heavy and outdated. However some bedhead trends have come full circle, the hot trend in bedheads is currently cane or rattan, a style very popular in the 70's. A bedhead can be a pricy investment but as with all things furniture related, you get what you pay for. If your bedrooms facelift is cost driven hunt for unique second-hand bedheads such as retro cane or wrought iron on gumtree, then customise it with a coat of paint or recover in a modern fabric for a truly unique and one of a kind piece.
Consider the functionality of the piece,  e.g. avoid a linen or delicate fabric in children's rooms, as they cannot be easily cleaned. Short on space? Build a shelving unit into your timber bedhead. Don't be afraid to break the mould and explore bold prints or to think outside of the box.
No Matter what your taste is, there is a perfect style of bedhead out there for you. We hope Evolve's tips have helped you map out your ideal bedroom, complete with the bedhead of your dreams. Contact EVOLVE for all your Interior Design and product sourcing requirements.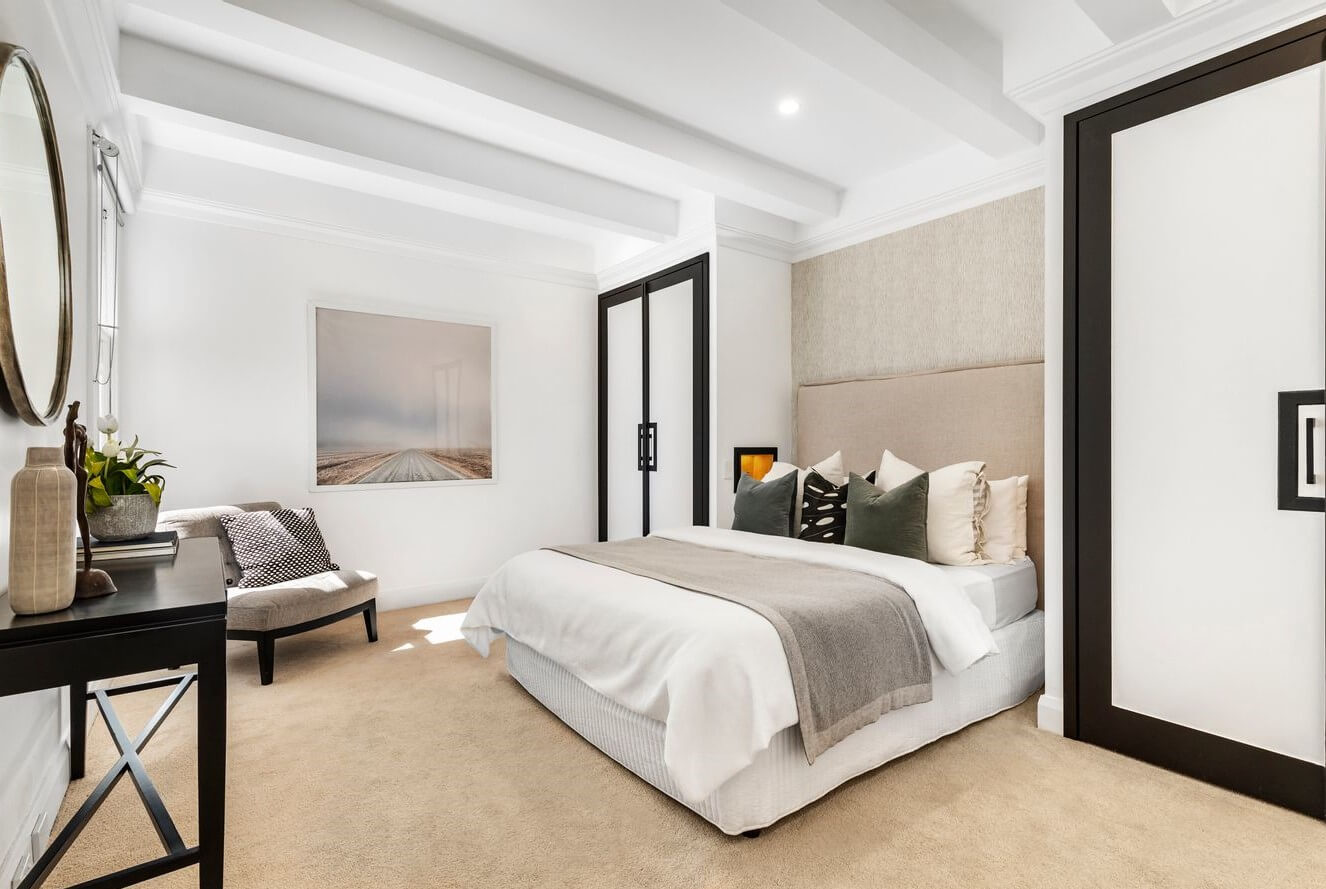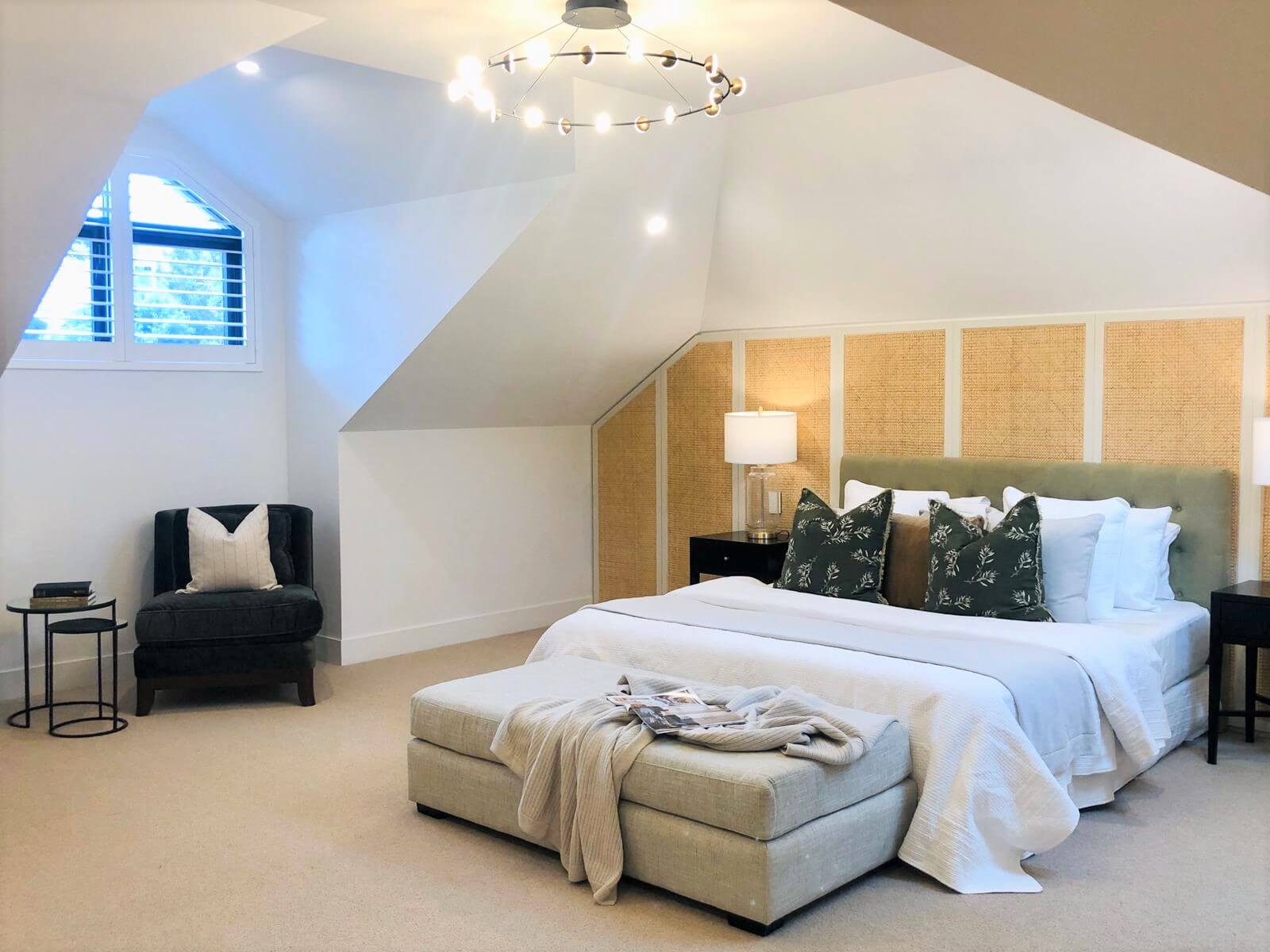 Interested in our Interior Design Services? We offer our services to homes throughout Sydney. If you're ready to learn more, please don't hesitate to contact us. https://evolvegp.com.au/contact/
Understand the space to create a flow
Please get in touch. We would love to hear from you.
Have queries? Check out our FAQ