5 Styles When Decorating Your Christmas Tree
Through the holiday season the Christmas tree is the center piece of your home. It sets the mood and theme for the Christmas festivities. If your tree could use a little refresh this season, get creative! It's the perfect time to showcase your style and impress your guests this holiday. Think about which style best suits your home. Is it Australiana rustic, traditional, bold colour blocked or something new and modern such as coastal or a smart all black tree. Whatever your style, your tree is sure to WOW and be on trend with this year's latest in tree chic.
Evolve stylists have put together our top five looks and tips for a truly unique and stunning Christmas tree.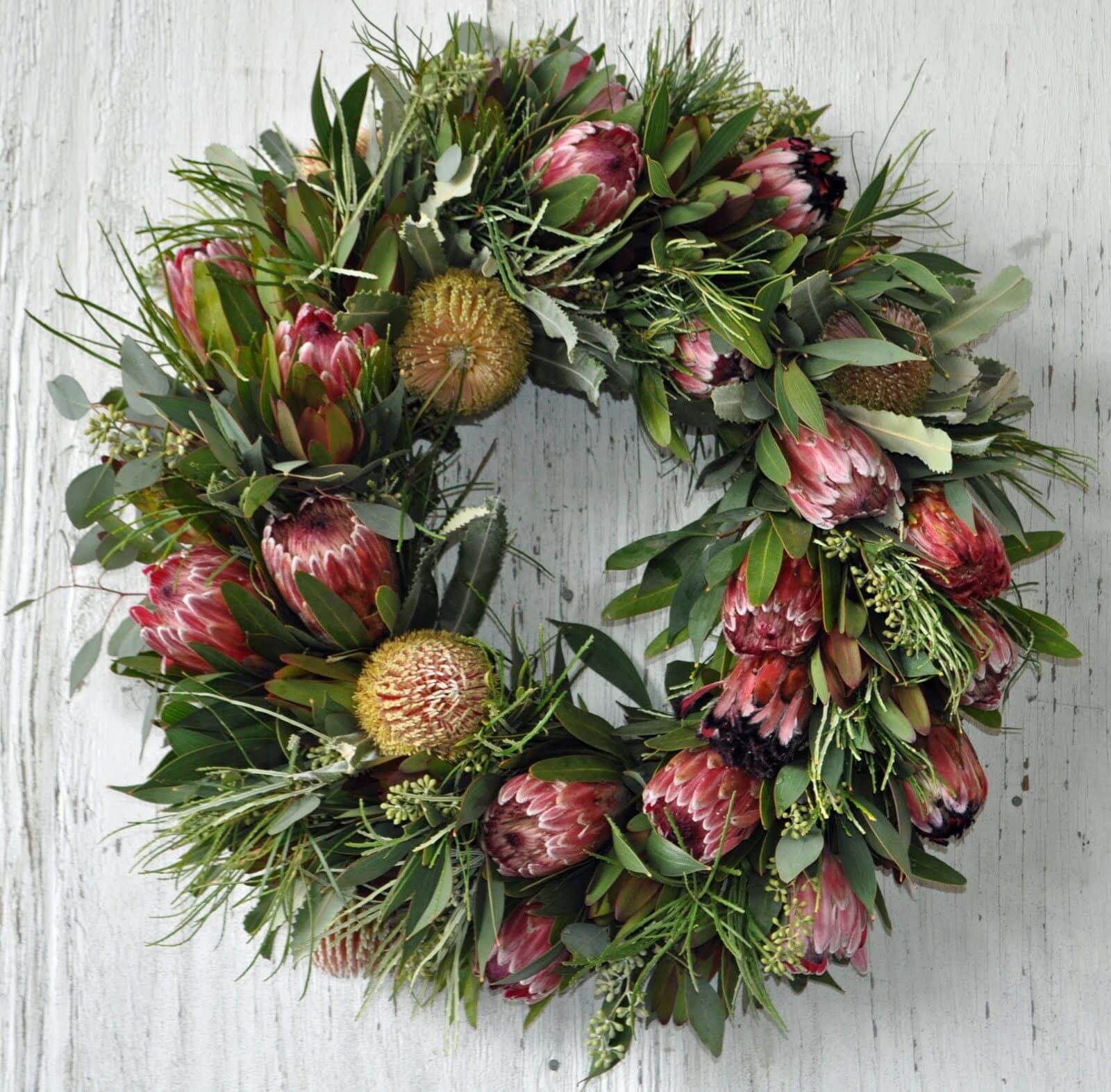 Draw inspiration from your surrounds, go for a rustic Australian look this season. A quintessential Christmas here is spent outdoors enjoying nature and with so much beautiful foliage to choose from, your tree is sure to be a unique showstopper. We suggest beginning with a real tree as a base, go out and forage or purchase a variety of Australian natives in an assortment of textures, colours and styles. We recommend eucalyptus leaves, large gumnuts, wattles in yellow and red, bottlebrush, and banksias. Dried flowers or faux are the best for decorating the tree as they won't wilt or die. Begin with a good base of gum leaves and bottle brush then slowly fill in the spaces with the brighter flowers, use green florists wire or twine to tie it all in place.
Removing a minimum of two centimeter off the bottom of your tree trunk right before placing it in water will help it live longer as the base has probably dried up instore and the tree may have difficulty absorbing water. Make sure you water your tree every few days to keep it looking fresh and fabulous for the entire festive season.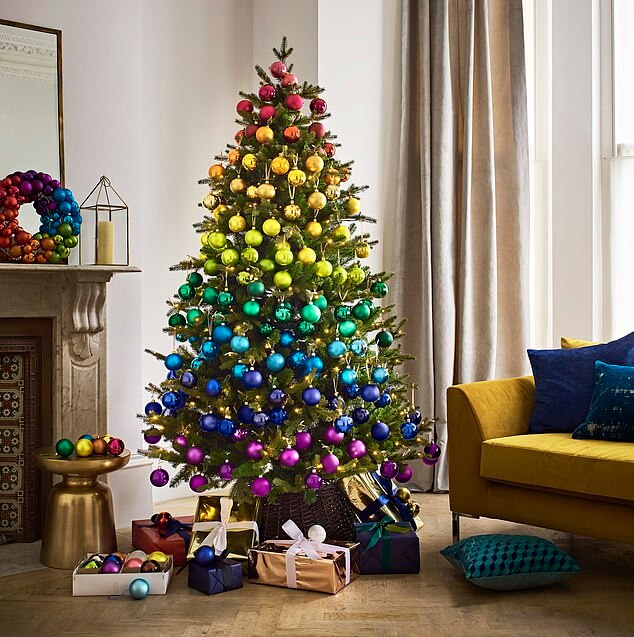 Image by: Styled By Dan Cooper for John Lewis
Why not go for a bold colour blocked look this season, its fun, festive and unique. You could opt for a rainbow design or one solid colour. If using a fake tree take your time prepping the tree. Fluff and shape the branches as this will make your tree look fuller and more natural. Bend individual branches to fill in gaps, although time consuming it makes a world of difference to the end result. The next step is lights. Begin at the base and spiral towards the top of the tree. Next plan your colour grade, make sure your final colour is the one you have the most baubles for and the top layer the colour you have the least. Position your decorations in a zig zag pattern, try to buy your baubles in even numbers six, eight or twelve to keep the tree looking balanced. Put all your plain or same style baubles on as a base then use your special one-off decorations to fill in the gaps. It is always best to save your favorites for the center right in the line of sight. Take it one step further and wrap your gifts in matching colours, a guaranteed festive feats for your eyes.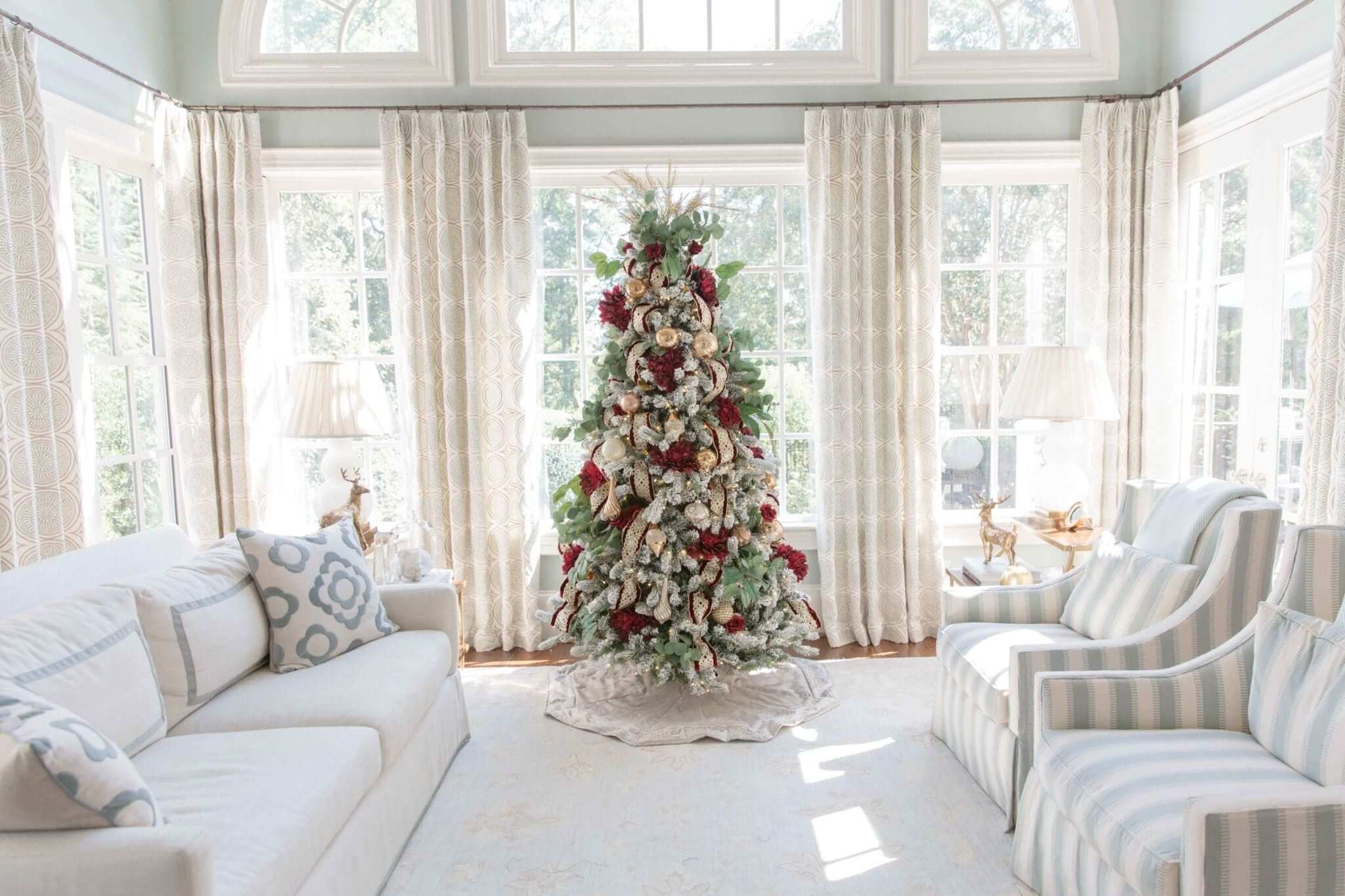 Sometimes you just cannot go past traditional. An over-the-top Christmas extravaganza of red, white and green. A white flocked tree embodies the snowy image of Christmas we see on traditional decorations. A white flocked tree is a tree with just a dusting of white snow. You can purchase a fake tree or order a fresh tree which has been custom flocked. The more the better with this style of tree, think red tinsel and as many green, white and red baubles as you can fit! If you really want to elevate your tree, think outside the box and incorporate some tartan ribbon or consider baking your decorations. Bake some gingerbread men and thread red ribbon through the cookies. Not only does it make your tree totally unique, but they smell great and gingerbread lasts weeks. You could even punch up the look with pops of gold or silver in a variety of shades and textures from antique to yellow gold or brushed to polished silver.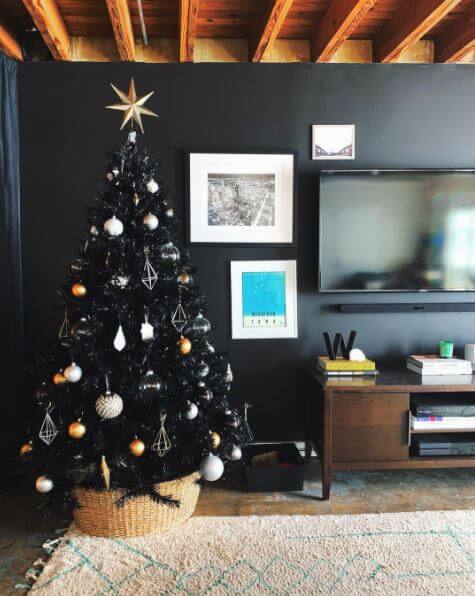 Image by: Taryn Williford Stylist
The dark Christmas tree is this year's hot trend. Chic, elegant and modern the black tree really makes your ornaments pop. Neutral enough to go with any colour scheme and house style, the opportunities are endless. You can really decorate this statement tree however you like, opt for a minimalist look with simple white baubles or a rustic look with timber decorations. For something more elegant a bold gold or brass colour palette is the way to go.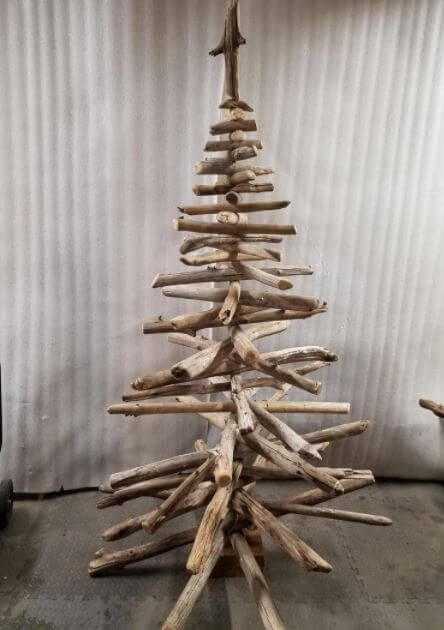 Image by: Etsy Seller North Idaho Drift
Our Australian summers are spent at the beach, why not bring some of that tranquility and cheer into your home. To honor a laid-back Australian Christmas, explore a relaxed tree alternative, perhaps a branch from your favorite beach or a tree made of drift wood. Not only will this tree look great, but it is personal and meaningful, gather shells from local beach to make ornaments or fill empty clear baubles with coral or sand. Keep the tree as the main feature with minimal decorative touches. Add a touch of navy or turquoise blue for contrast and a hint of colour.
We hope our tips will help dazzle and delight and help you create your dream Christmas tree.
From the entire Evolve team we thank you for all your support throughout a challenging 2020 and wish you all the very best for the  a Festive Season.
Interested in our Interior Design Services? We offer our services to homes throughout Sydney. If you're ready to learn more, please don't hesitate to contact us.
Understand the space to create a flow
Please get in touch. We would love to hear from you.
Have queries? Check out our FAQ