4 Ideas to Transform your Outdoor Space
The warmer months in Australia, bring with it anticipated backyard barbeques and outdoor entertaining with family and friends. Backyard designs have revolutionised in the past few years and the concept of 'outdoor living' is more important than ever – perhaps equally important as indoor living.
Gone are the days of neglected dull flooring and just a simple outdoor barbie. We are now seeing outdoor pizza ovens, mounted heaters, fire pits and plunge pools. Home backyards are being converted into an outdoor haven that's an absolute joy to spend time in.
To help turn your space into a functional and relaxing oasis, get inspired by these 4 Ideas.
Bring Home Comforts to the Garden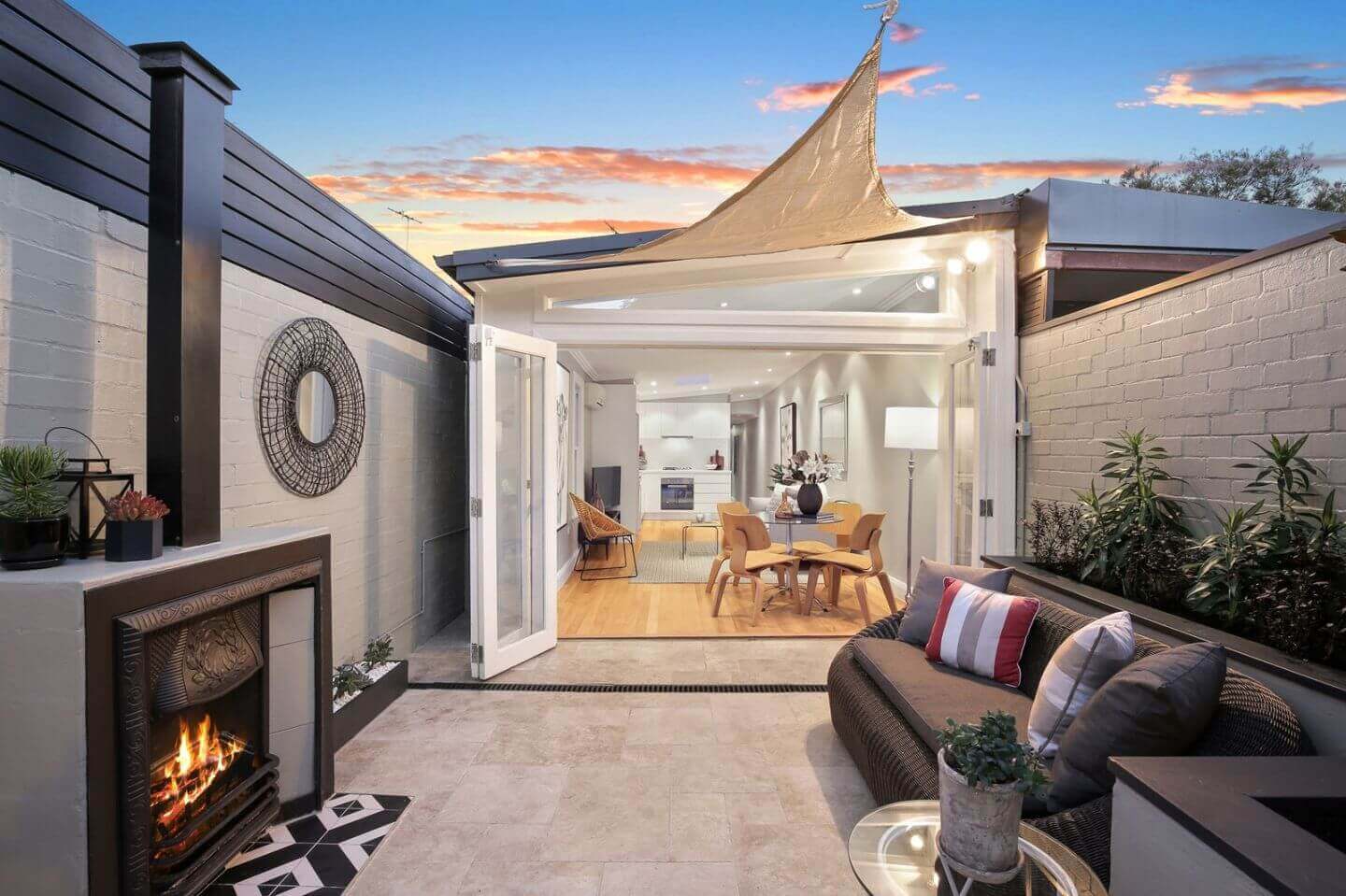 Blend the transition from indoors to outdoors, by bringing typically in-the-home elements to your backyard. You get the most value out of your outdoor space when you spend lots of time out there, so think of installing an ambient fireplace and even a large, flat-screen TV within your outdoor seating area.
Other kinds of lighting can add warmth to your garden, so you can sit out late into the night. Spotlights or lanterns along pathways and subtle down lights into a swimming pool add a new dimension to your outdoor living space.
Create Entertaining Areas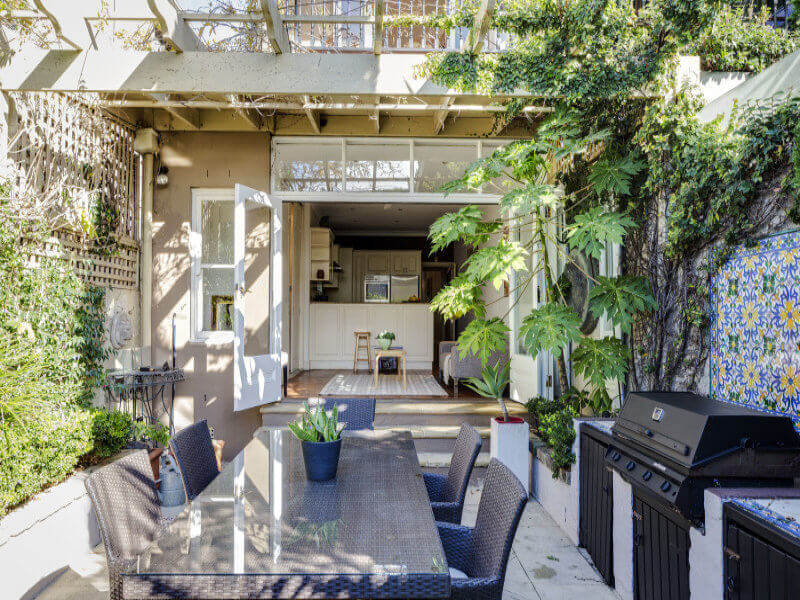 Intimate seating arrangements will never go out of style, and a lot of our clients cite entertaining and cooking as a main priority for their home design. You can make your outdoor space an extension of your living room with comfortable, inviting seating and even a fully-functional bar and kitchen, so you can socialise with guests while you prepare lunch or dinner.
Stainless steel is a popular choice for outdoor kitchens, as it provides resistance against the weather. Embed stainless steel appliances within stone or brick for a modern, rustic combination.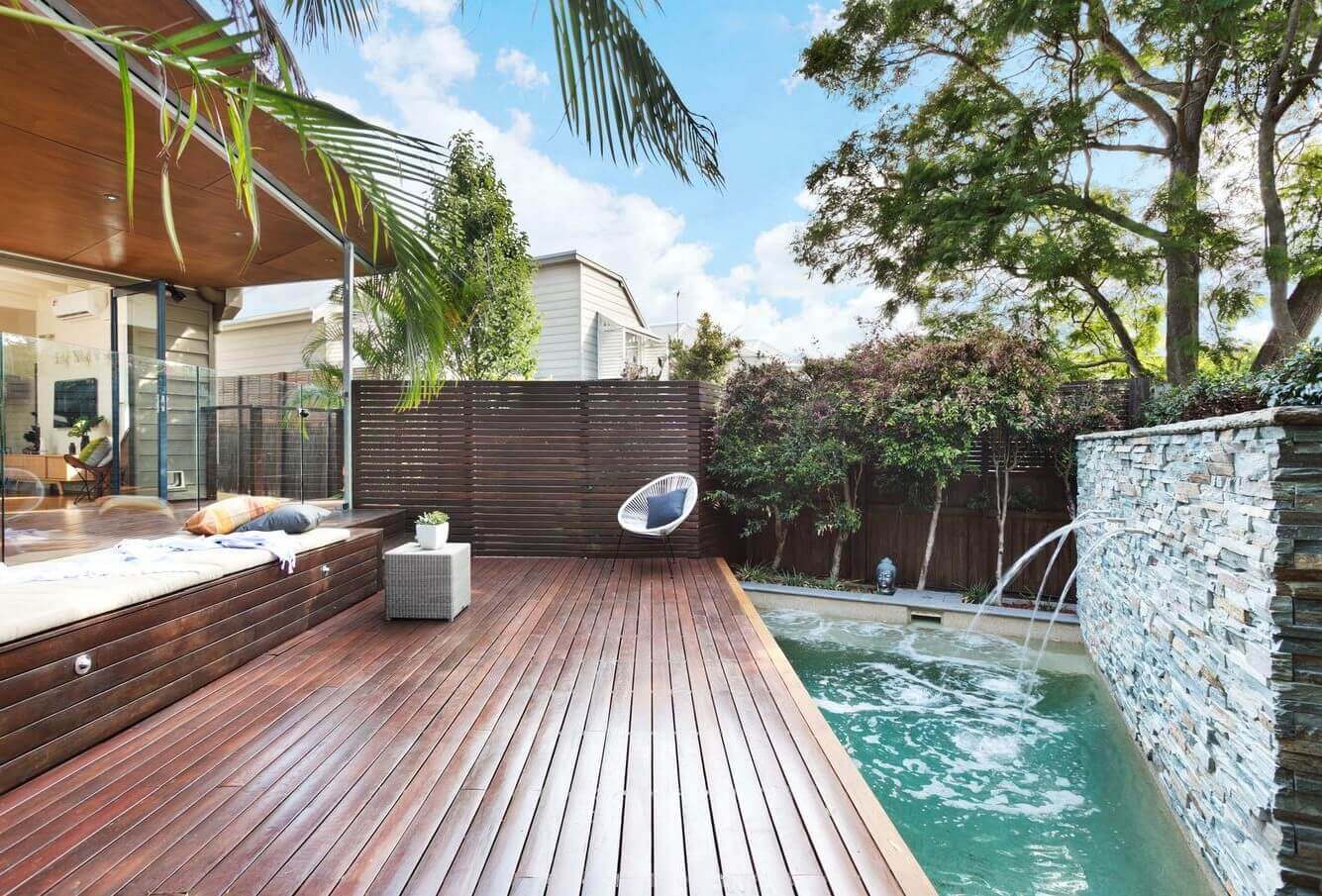 Water has an immediate calming effect as well as offering a surprising range of other benefits. Adding colour, sound and movement to your space, a water feature is a simple way to transform the look of your garden while appealing to all the senses.
Even a small backyard can incorporate small water bowls, embellished with aquatic plants and goldfish. If you have more room to play with, wall-mounted water features and flat waterfalls behind a firepit can create a stunning effect.
Experiment with Modern Surfaces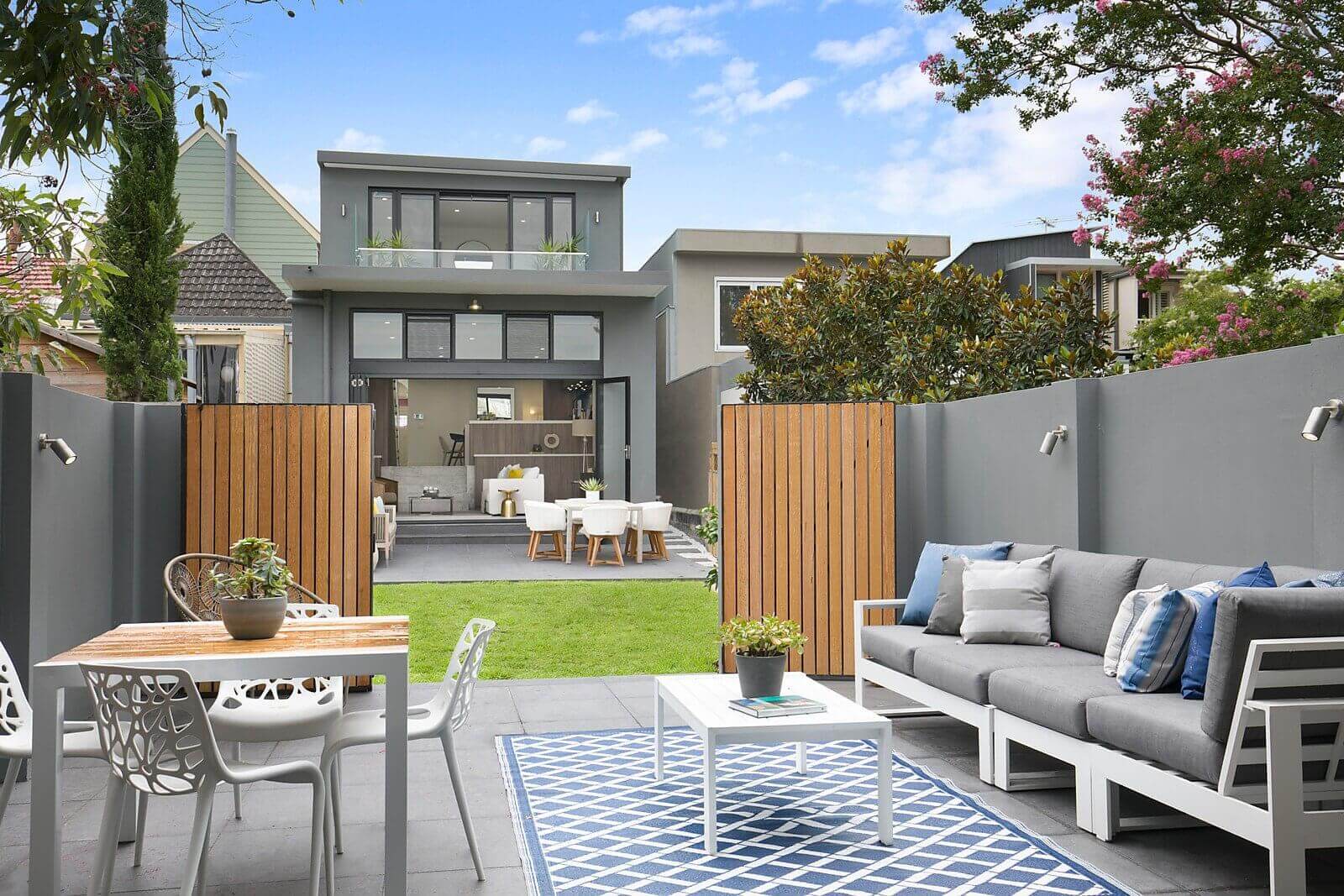 Copper accents are making an impact in garden designs at the moment, to inject a sense of warmth and a colour contrast to neutral stone or gravel. Copper is embracing elements like fireplaces, and has a weathered, rather than shiny, finish for more industrial vibes.
Lately, garden designs are based less on perfection, and asymmetry is coming into play. In the same way, irregularities are having a moment. Features like hand-made, textured paving blocks make a garden seem natural instead of manufactured, as well as offer a nod to traditional styles.
Backyard ideas should be an extension of your interior design, to create a cohesive flow throughout your entire property. Speak to EVOLVE to find out what we can do to update your home.