2023 Interior Design Trends
2022 was the year of earthly soothing home tones, with lockdown bringing a need for minimalistic and homely comforts. In 2023 with lockdown far behind us and the blurred boundaries between home and work now settled into a happy routine, we long for our home spaces to be bold and bright. A reminder of our past global travel and an appreciation for the big wide world, creating a house filled with personality, memories and joy. A unique space focused on sustainability which preserves the beauty of living on earth and focuses on ethically made products and vintage recycled goods. Here are EVOLVE'S top four design trends of 2023.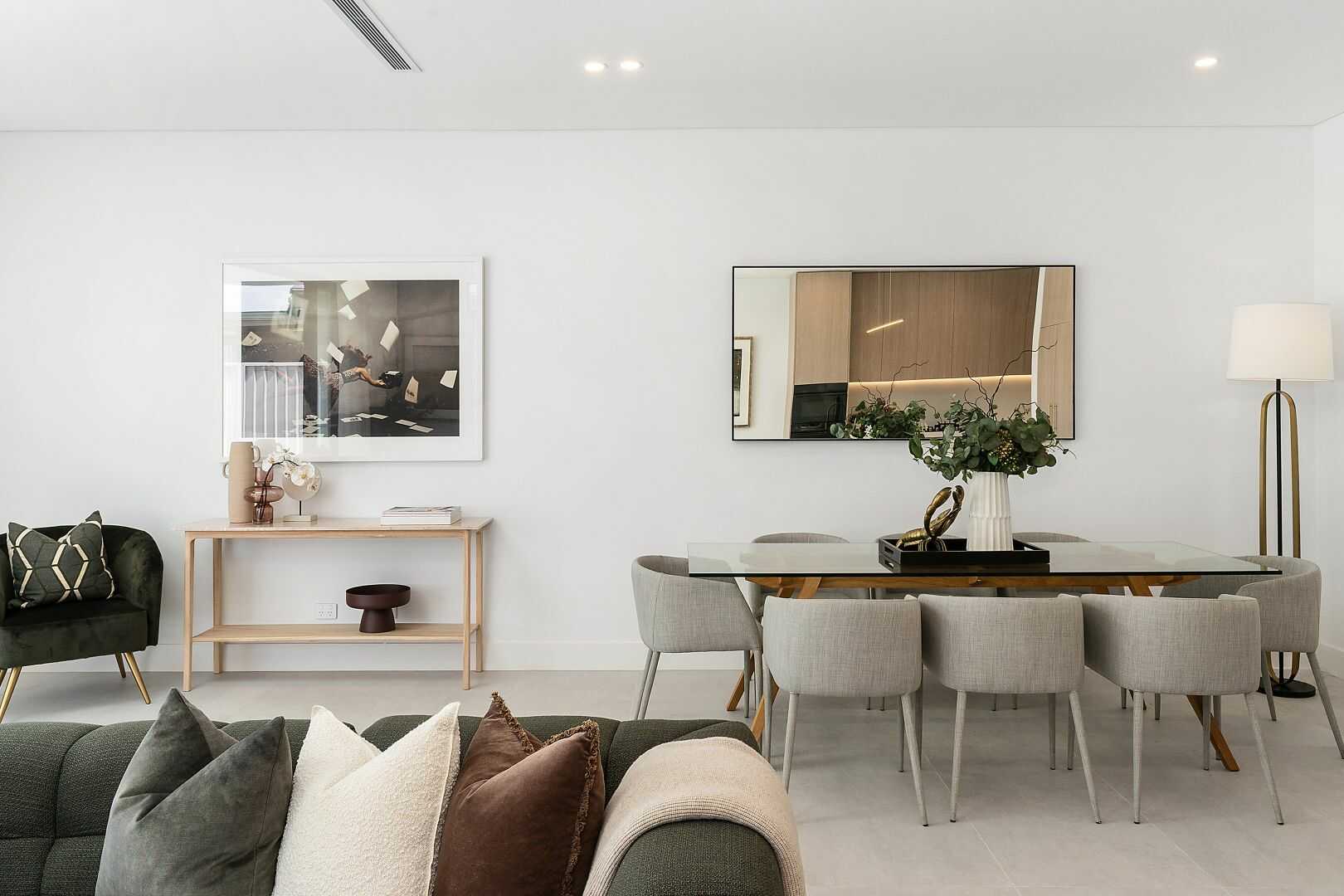 Bold earth tones such as pink, taupe as well as green are in this year, a break away from last year's grey and neutral colour palette. Rich earthy terracotta and nature inspired bright hues will dominate design and bring pops of colour to your home. Colour can be incorporated through a feature wall or less permanently through a rug, furnishings or accessories. Deep moody greens like Sage or Emerald have maintained their popularity as the favorite design colour and will continue to trend this year.
Approaching a feature wall can be a daunting task, do you want a solid painted colour or a textured wallpaper? Take your time making decisions, visit wallpaper show rooms, get paint samples and see the print and finish in person, shop around. Patterned wallpaper in these hues are also a great way to inject some character into your space. Think about the style of wallpaper you want, do you want a simple coloured stripe or plain textured paper, or even a bold print. Are you after individual panels or a wallpaper mural which consists of many panels that make up one large feature image.
Evolve loves the bold pink toned furnishings from Fenton and Fenton.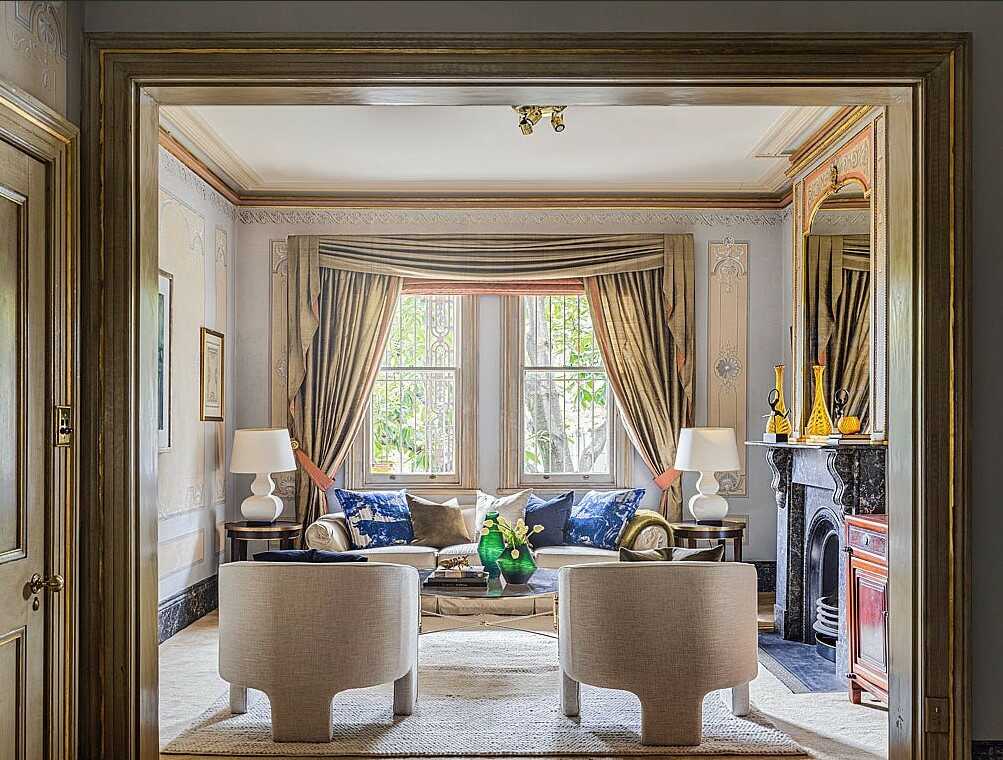 With overseas travel opening again we have a newfound appreciation for homewares, art and furnishings collected through out journeys, pieces that enrich our cultural understanding of the world. We long for unique pieces that add character to our home and remind us of a happy memory. It could be kitschy Mediterranean prints or stunning hand painted Mexican pottery, giving you vaycay vibes every day of the year. The trend towards one of a kind inherited furnishings and an honor to vintage is also strong this year, nannas midcentury or antique pieces are making a comeback.  This year we search for the familiar as well as a sense of adventure, blending both travel pieces and homely comforts that will create the ultimate unique space filled with a range of different textures and colours.
Hand Formed Textured and Sculptural Surfaces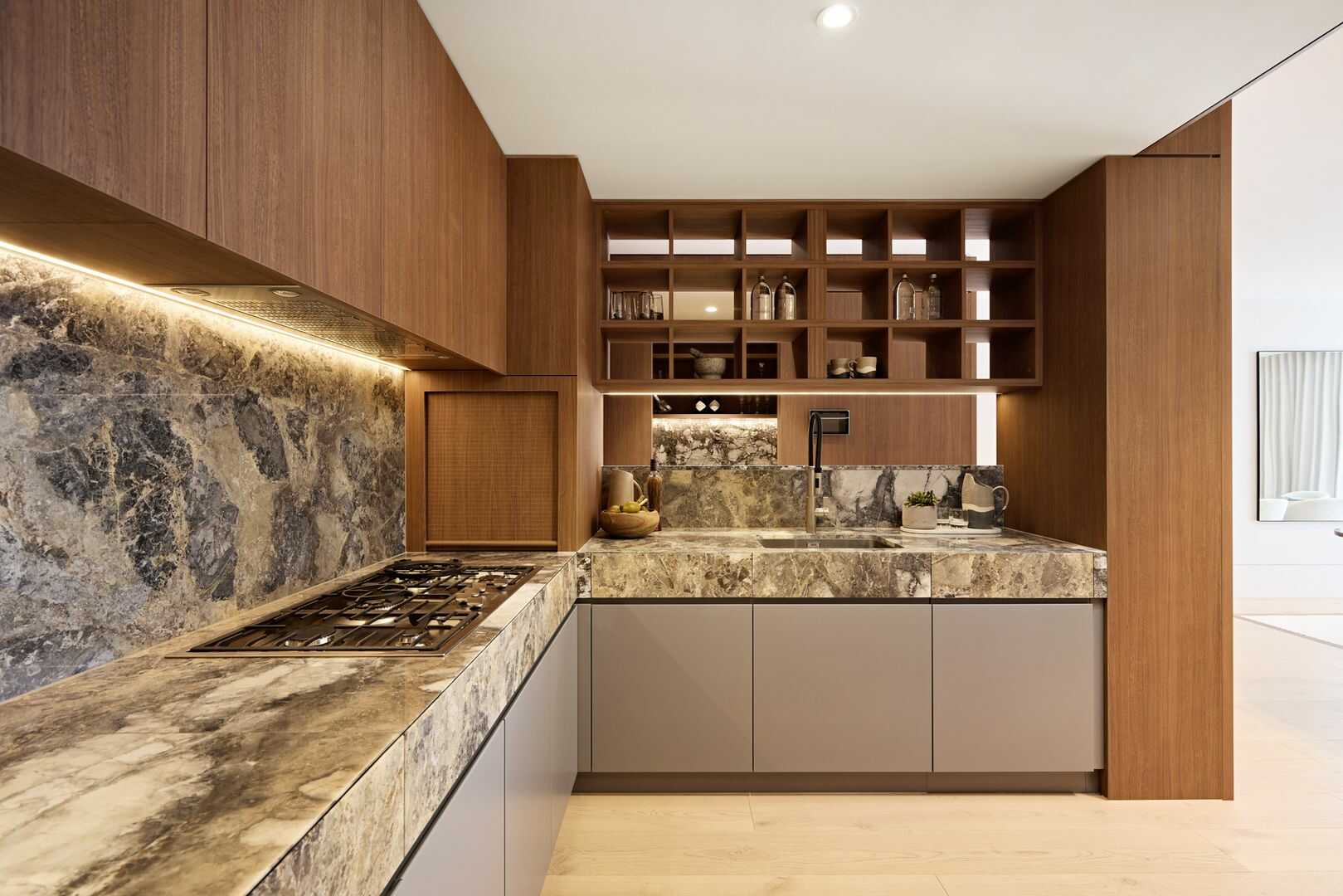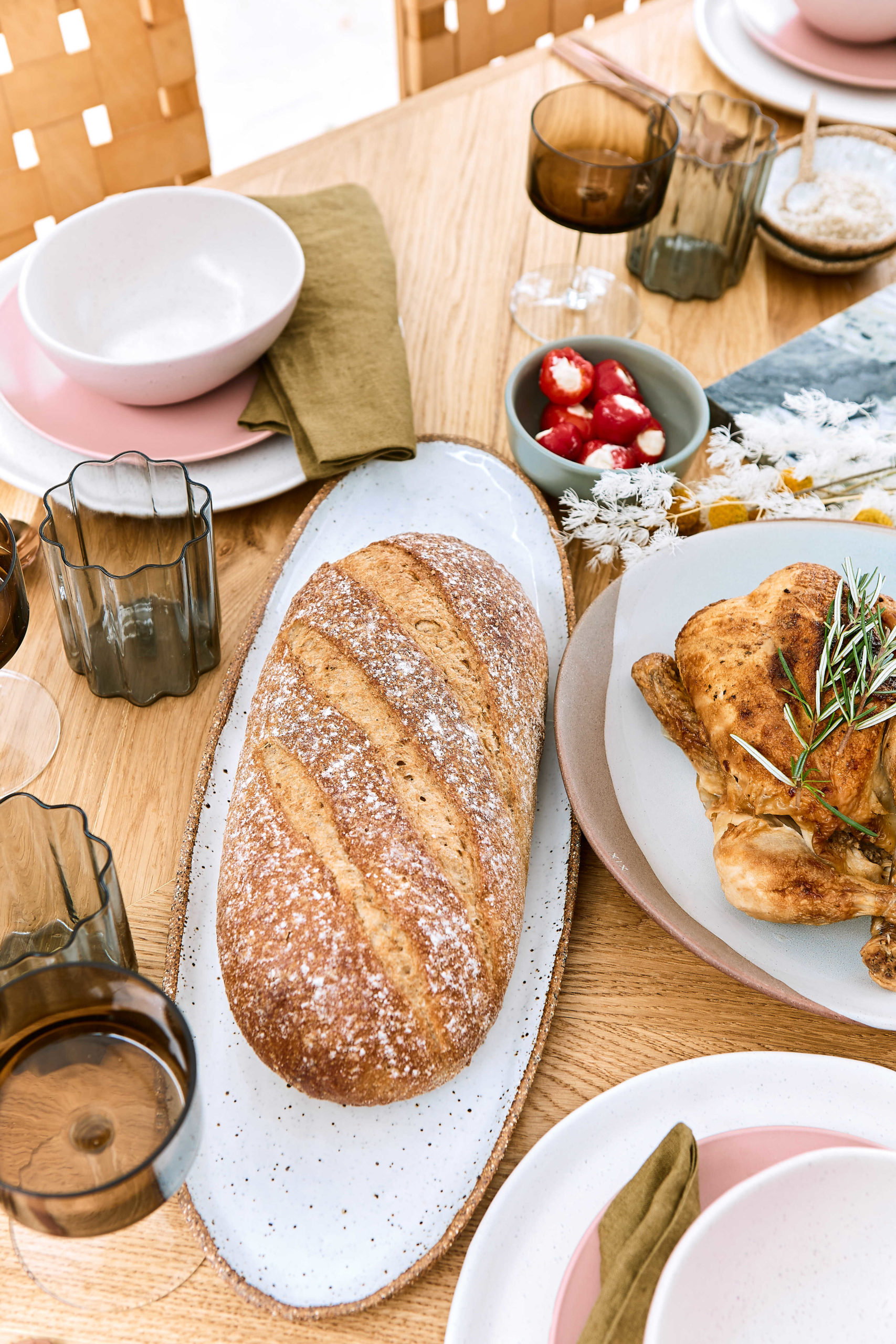 The sustainability trend of embracing natural flaws and the desire for organic shapes, raw materials and handmade accessories are continuing in 2023. Textiles like organic cotton, recycled polyester, wool, handmade ceramics and low impact linen are flooding the shelves this season. Stone and marble finishes through the home and raw timbers will blend with bold pops of colour in 2023.
Earth friendly practices and the movement away from fast furniture and accessories is not only good for the environment and emerging artists, but it also means a house filled with texture and depth. Blending both colour trends and the desire for sculptural surfaces, textured Mediterranean walls in bold terracotta or sage green are a must have in the home this year.
Evolve loves the work of local Australian ceramicist Kelly Pearce at Ratatak.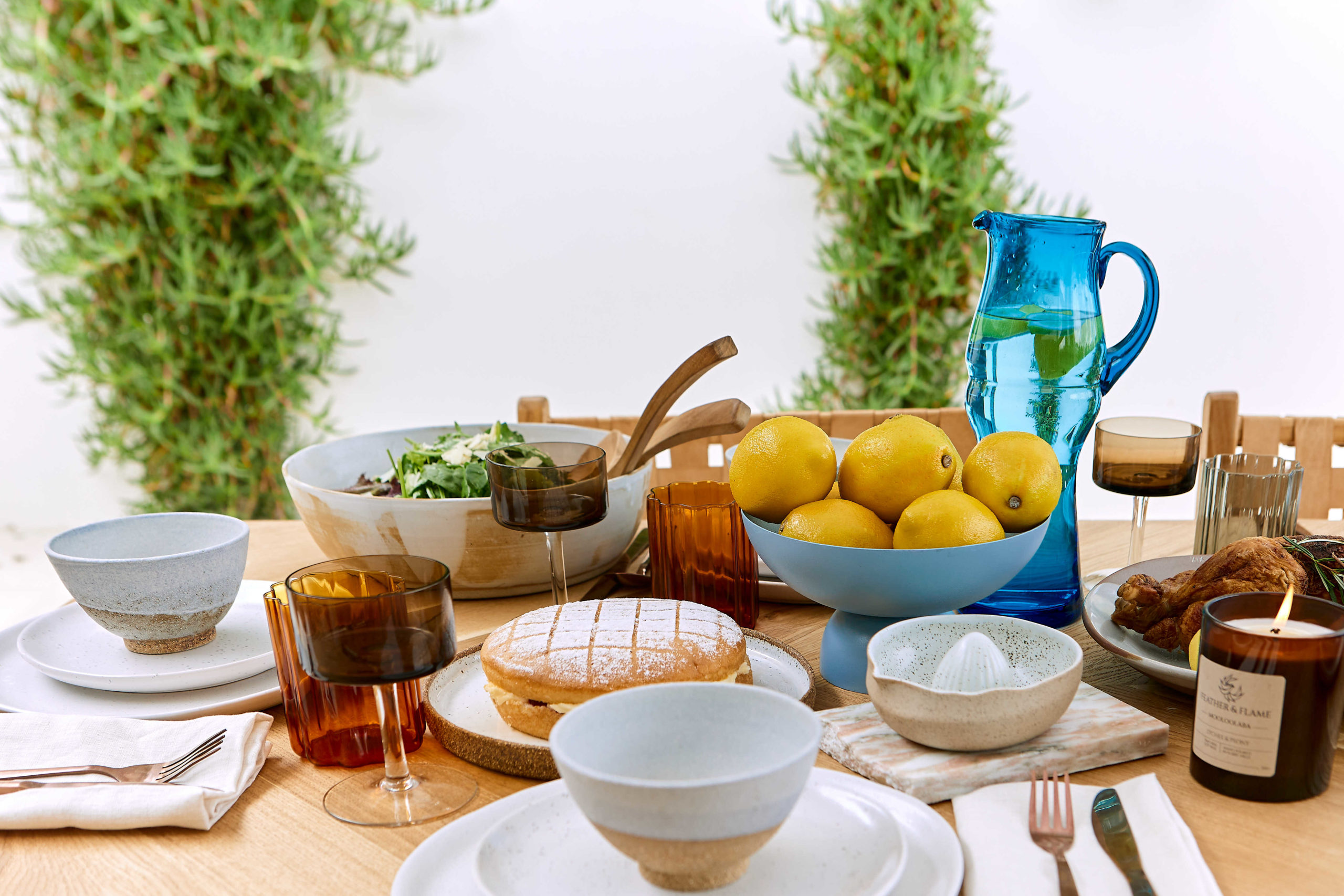 Evolve has been a fan of coloured glassware for years, both vintage and new, it is a great way to elevate any space and add colour. 2023 is the year of statement glass. Mixing 70's style Murano glass with down to earth finishes is fresh and exciting. Recycled vintage glassware also appeals to the push towards more sustainable products. Glassware plays with light and can draw the eye to focus on a particular area of your home. Think about grouping glassware together and playing with heights, different colours, patterns and shapes. Mixing different colours and patterns can be daunting when choosing accessories to ensure they don't clash with pieces you already own. To create a cohesive look consider creating a mood board. Our favourite Australian brands for bright glassware are The Foundry, Fazeek or Marmoset Found. See out blog on vintage glassware for more tips on how to style with glassware.
As you enter 2023 the most important thing is to find interior design solutions that work for you. Ultimately your space is your oasis and you should choose pieces which bring joy and tranquility to your home. Evolve hopes our 2023 style trends help inspire you to get creative with your homes interior.
Interested in our Interior Design Services? We offer our services to homes throughout Sydney. If you're ready to learn more, please don't hesitate to contact us.
Understand the space to create a flow
Please get in touch. We would love to hear from you.
Have queries? Check out our FAQ