Take a look at 2020 Style Trends
New year, new you, new home. I sat down with Evolve's head stylist Tanya this week to discuss her forecast for twenty-twenty trends.  From bold greens, to earthy tones and an art deco revival, twenty- twenty trends have something for every taste and home interior.
Evolve hopes our twenty-twenty style trends help inspire you to get creative with your home interior design.
Soft Greens and Indoor Plants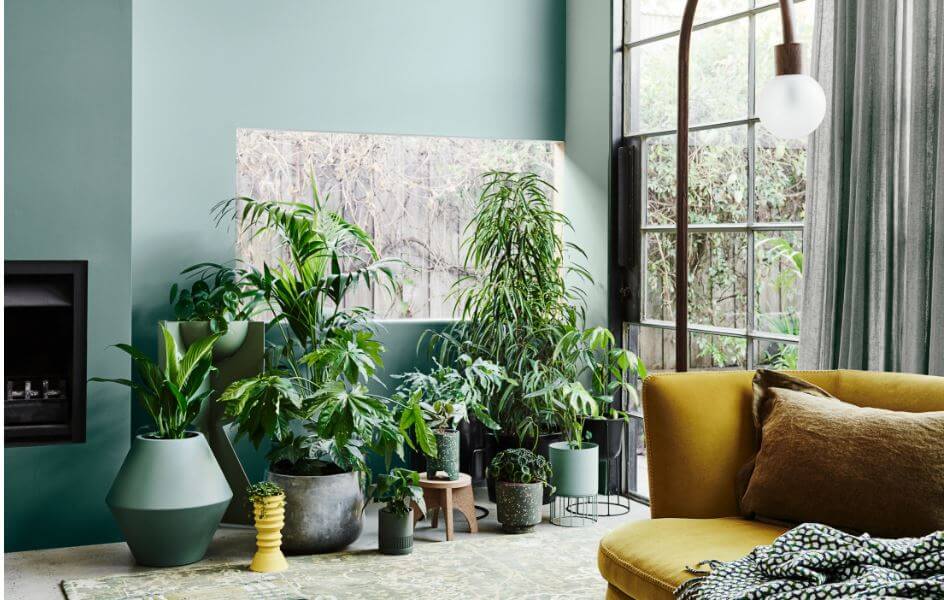 Dulux Colour forecast 2020 : Styled by Bree Leech and photographed by Lisa Cohen
"Millennial pink is finally disappearing to be replaced by lovely soft greens and muted brights taken from the natural world. This is the "new neutral" the palette encompasses sage, pastel, mint and olive green. Indoor plants are still huge as we embrace a calm soothing space and a sense of well-being." Embrace tranquil green in the home, through soft furnishing such as cushions, accessories or even block coloured feature walls for the perfect colour pop.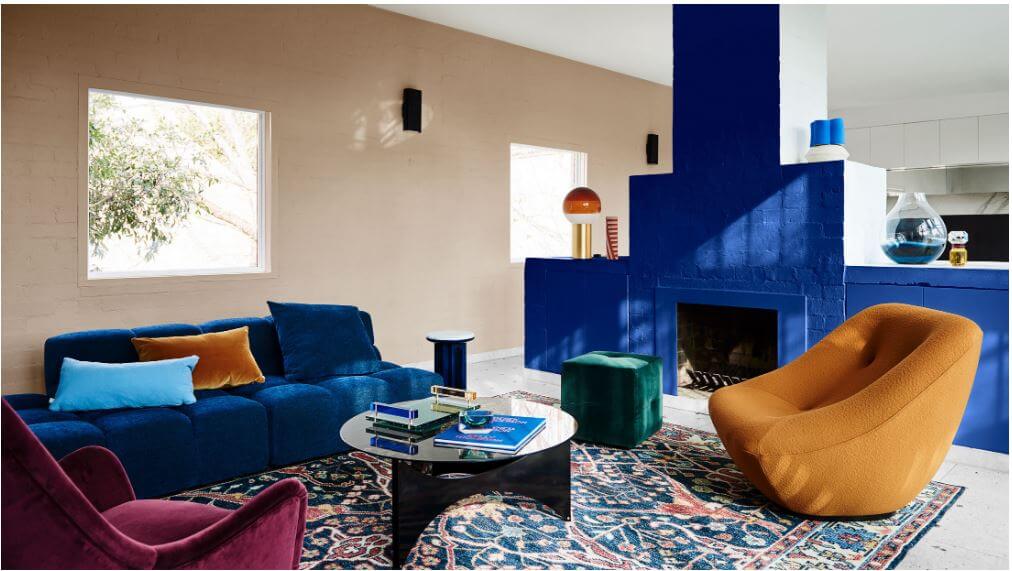 Dulux Colour forecast 2020 : Styled by Bree Leech and photographed by Lisa Cohen
"70s and 80's influences are strong, think suede corduroy soft furnishings to create rich earth palettes, accessories in polished metal and glamorous cut glass." Vintage murano glass is a great way of adding colour and character to a room, the best pieces are often found in charity shops or op shops. Corduroy and velvet add subtle texture to a room giving it depth and breathing life into your furnishings. 70s and 80s earthy mustards, terracotta's and browns can be combined with the other big interior trend of twenty- twenty, soft greens.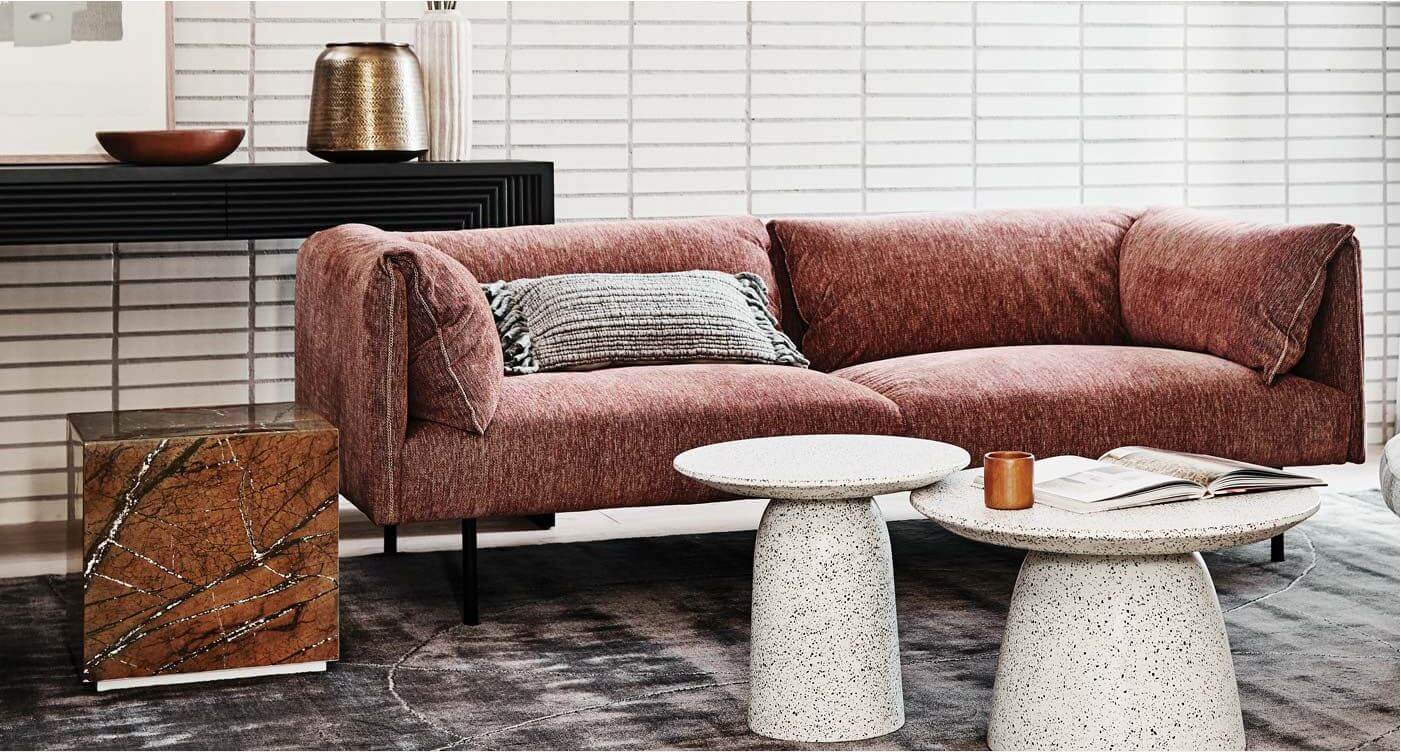 GlobeWest Catalogue 2020 : Paloma Coffee table
"Terrazzo is an engineered stone similar to marble but with bolder larger chips of quartz and granite. Terrazzo is taking over from marble surfaces, bone, shell and rattan. It plays into earthy décor." Neutral colour terrazzo bowls, platters, accessories and furnishings are a great way to balance a room.  Twenty-twenty is moving towards more organic finishes, still aiming for high end luxury but with a more natural, muted palette.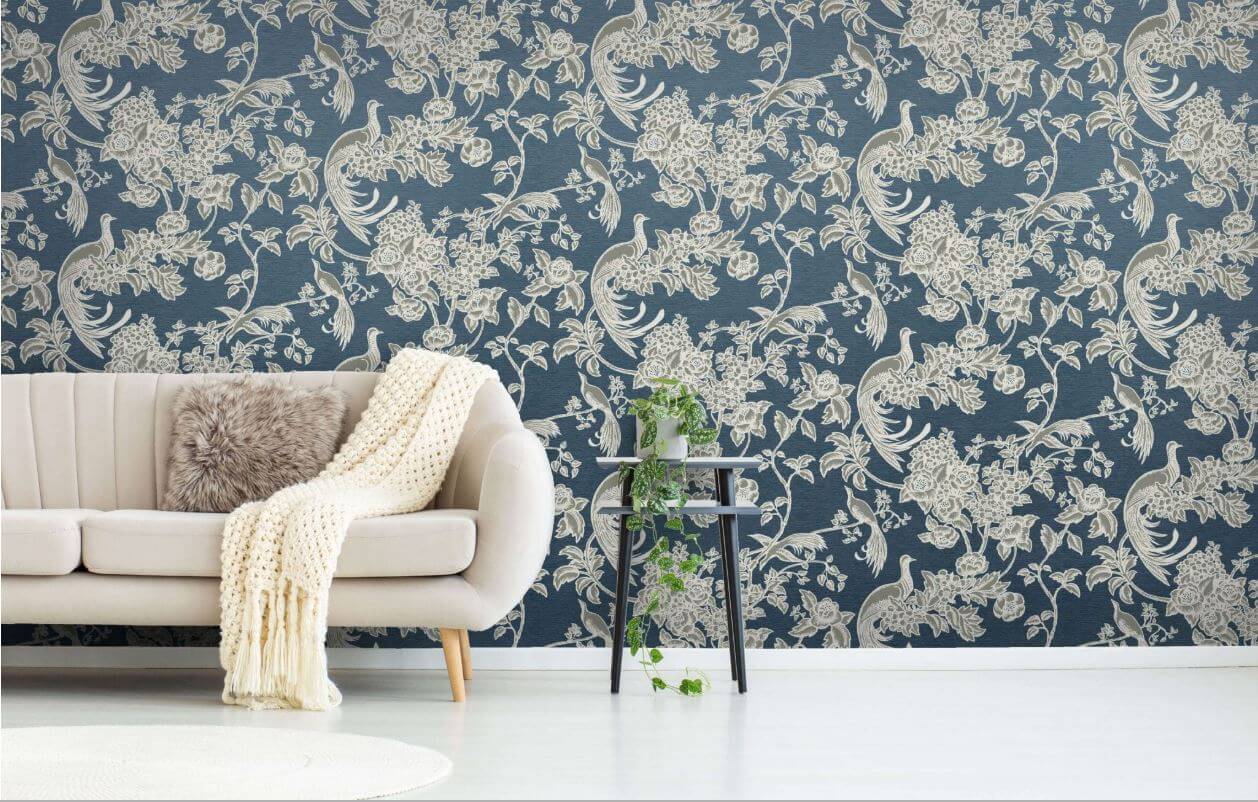 Florence Broadhurst Wallpaper : Birds of Paradise Navy from Materialised
"Glamour has definitely arrived, in the Art Deco tradition of soft curves, organic shapes, muted metallics and luxury finishes. Architectural features such as curved bulkheads and arches are in, we have moved away from Scandi minimalism to more layered decadent and luxe design." Featured florals, mixed print and muted metallic wallpapers are a great way to bring an art deco feel to any space. Art deco is the height of luxury and will bring a sense of timeless elegance to any home interior.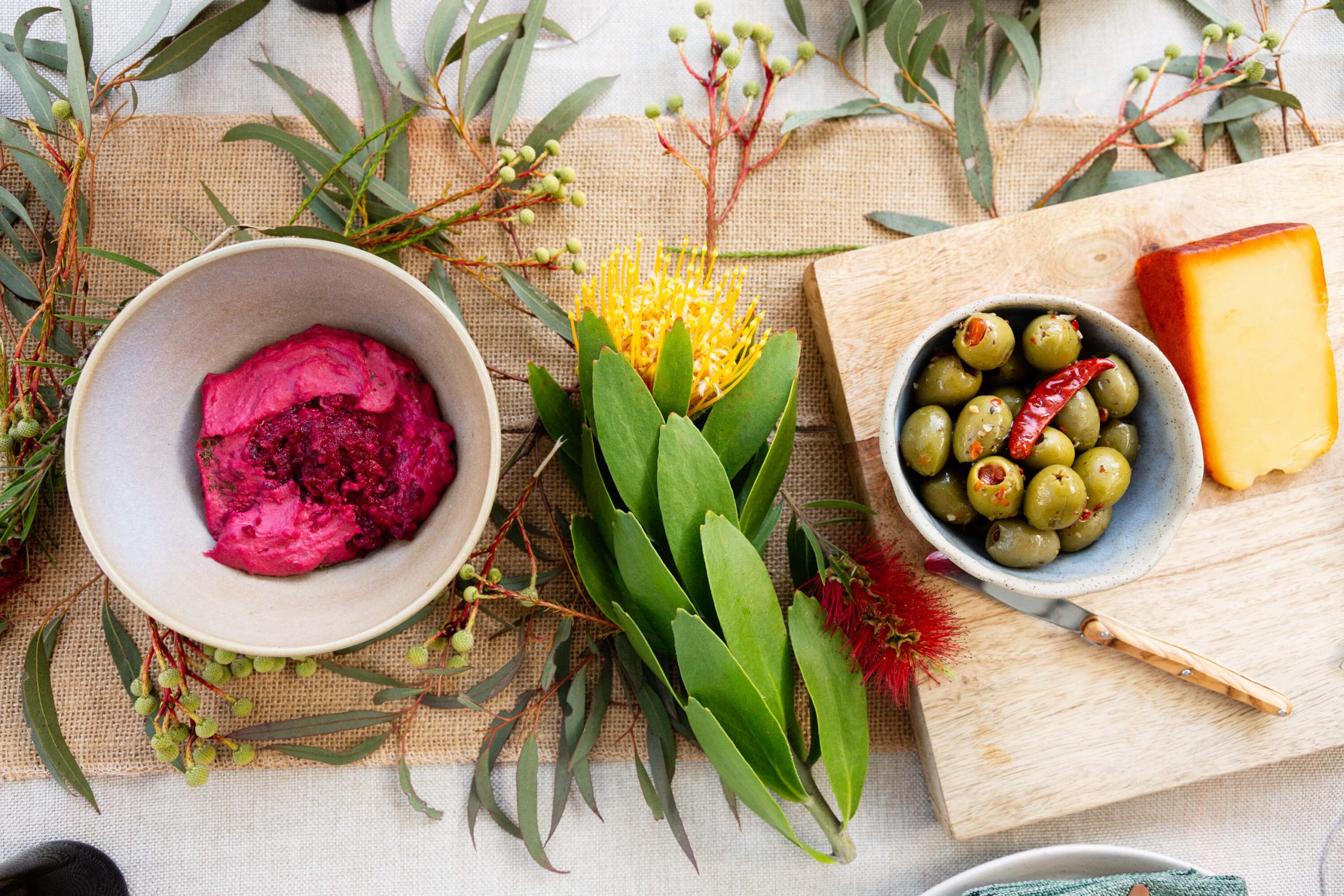 "As we move toward a more sustainable approach to our surrounds, design is embracing handmade 'perfect imperfect' products in organic materials like wood and clay. They bring a sense of nature and individuality to the table." The neutral colours match almost any table setting or interior. Evolve believes in supporting local artists, our favourite ceramics we use in property styling come from Ratatak Ceramics.
Understand the space to create a flow
Please get in touch. We would love to hear from you.
Have queries? Check out our FAQ