The Hottest Interior Trends for 2018
Whilst 2017 saw us drifting into calm atmospheres of muted hues, and handcrafted shapes and organic dimensions, 2018 will slowly transport us into a world of uplifting colours and more interesting and bold geometrics with a burst of luxe, whilst maintaining a bohemian style. Bespoke will become a word more familiar amongst those whose budgets are a little lower as these items will become more accessible than ever before.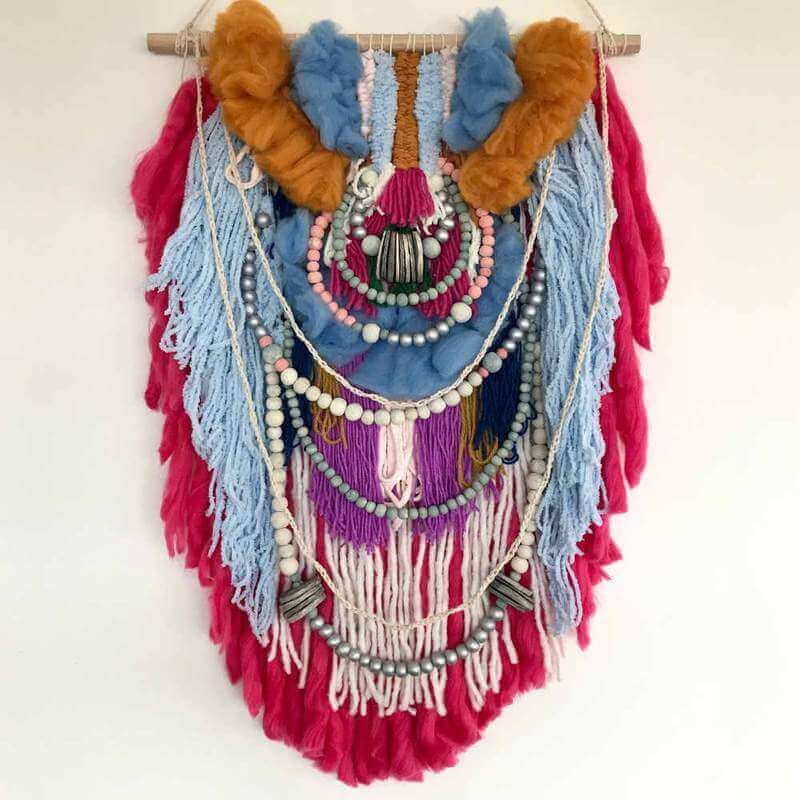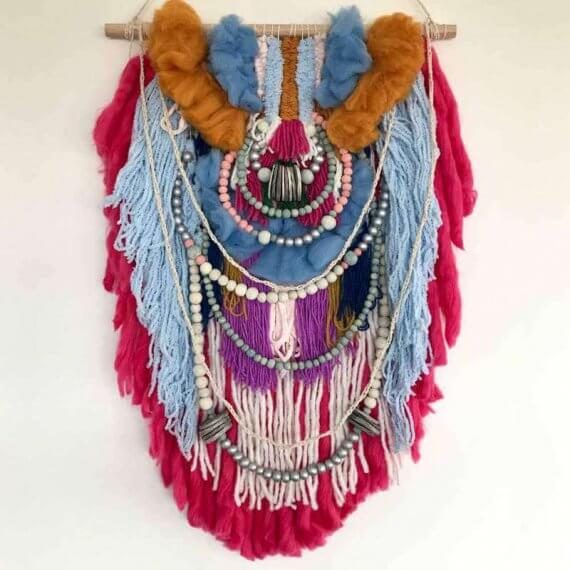 Colour
We will also revisit the 80's in terms of colour. Moving on from neutrals, and adding a little more saturation. We will see pinks and mints combining with luxurious fabrics such as velvets and silks, however they will be anchored with textural elements such as hessian wallpaper. This combination is a perfect example of the Luxe Bohemian style that we will see more of as the year goes on.
Along with mints and pink hues, I believe we will also see more forest greens, terracotta's and striking blues.
You may argue that pink is not a new trend at all, as 2017 brought us many a powdery pink cushion, sassy pink lounge chair and bathroom tile. However, we will now see such pinks on walls, just as often as scattered on the sofa. This is a great move for the budget conscious, as a wall can be relativity easily painted over once one tires of it, whereas a pink tile installation is a little harder to change….
One particular colour that will trend in 2018 will be violet. Namely Pantone Colour of the year: 18-3838 Ultra Violet, for those with swatches to hand. It is very befitting to the Luxe Bohemian trend emerging! Purple has always been a colour that comes to mind when thinking of artistic expression, spirituality, and Bohemia, and perhaps why 2018 is being seen as a year of creative expression, of reconnecting with ourselves, our imaginations and with our own individual styles. To me I feel it is a chance to reflect on these reconnections in our designs and aesthetics, as a way of escaping a world overloaded with technology. And what better colour to help us along, than violet. A symbol of the unconventional, of pushing boundaries and embracing our individuality.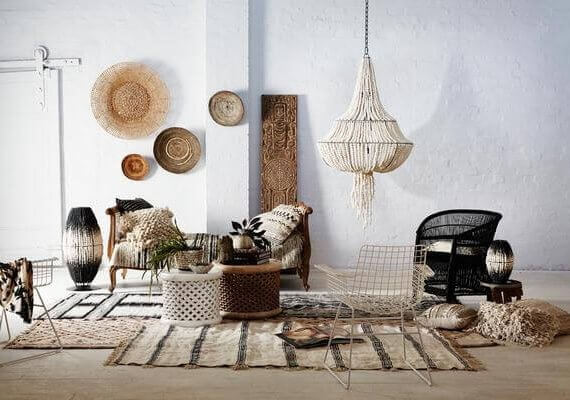 Top tip: A quick, easy and inexpensive way to stay on trend is to have a neutral palette as the foundation in your home, this way you can update your soft furnishings, cushions, and accessories in trending colours for a refresh. Flowers are also a great way to add a splash of colour. Check out some great online shopping options such as – West Elm and Zara Home for some beautiful accessories in this year's trending hues.
Accessory Trends
We have been exposed to soft furnishings and accessories with tribal or exotic elements through 2017, and for those that embraced it and spent their fortunes on Juju Hats, shell necklaces and large African prints, fear not, these elements are set to remain strong for 2018.
Floral Wallpaper will hold the same trend too. And if you're dying to know who wins Homeware of the year, it is the Drinks Trolley. Use it to display not only your funky eclectic cocktail making collections, but also to display your creative vignettes.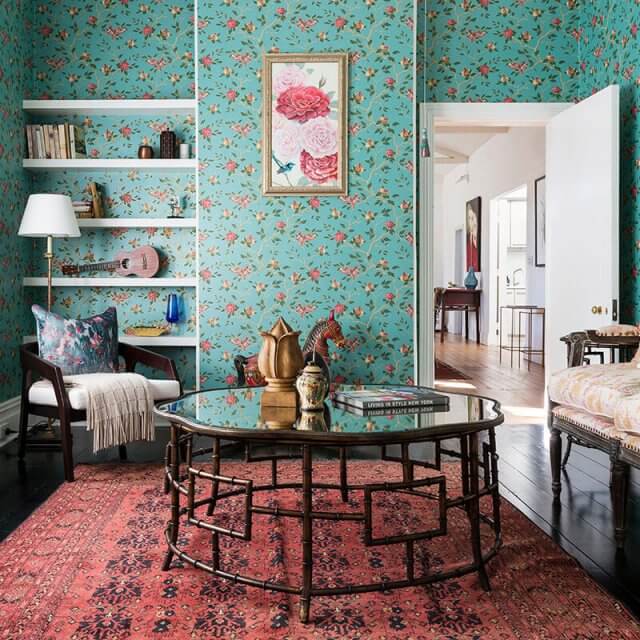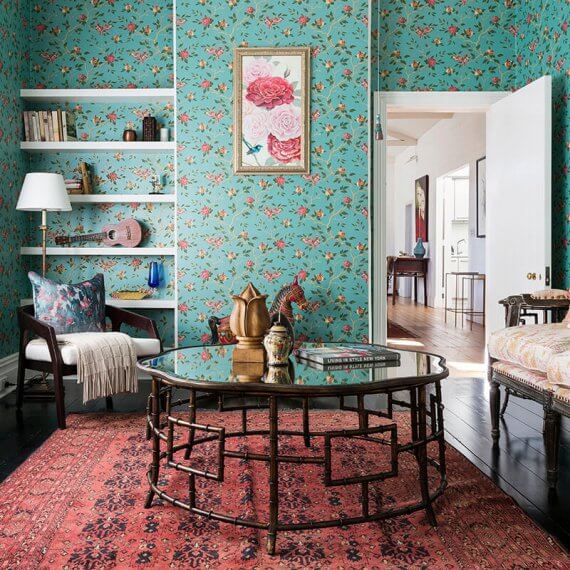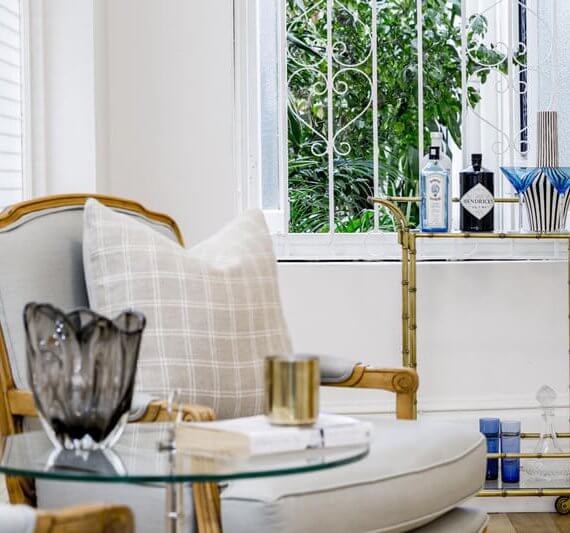 Trends for 2018 will allow us to become a little more daring when it comes to mixing materials. Timbers will be layered and mixed in with other strong earthy materials such as marble and other more natural elements such as stone, copper, concrete and granite. We will be comfortable in using a mix of timbers, different species for floors and window frames, but a stronger darker and more textural timber on our cabinetry. Dark wood will once more be embraced as we see a shift from the ever popular Scandi style. Perhaps we will no longer feel the need to upcycle Nanna's mahogany dresser, but rather embrace its natural tone and character!
What we will embrace
With the move to this luxe bohemian style, we will embrace the whimsical, the expressive, the eclectic. We will no longer feel compelled to conform to a particular look. Minimalism will finally be put to rest and we can all relax in our imperfect surrounds. Bring on the brass with its warmth and subtlety, and be rid of shiny copper cubes.